Just because Valentine's Day is over doesn't mean the romance has to be! This time of year we break out all the stops to create a dreamier, more romantic space. We have inspo to make everyday feel a little bit more lush. Need more romance in your life? Here's a little inspiration to keep the love flowing all month long.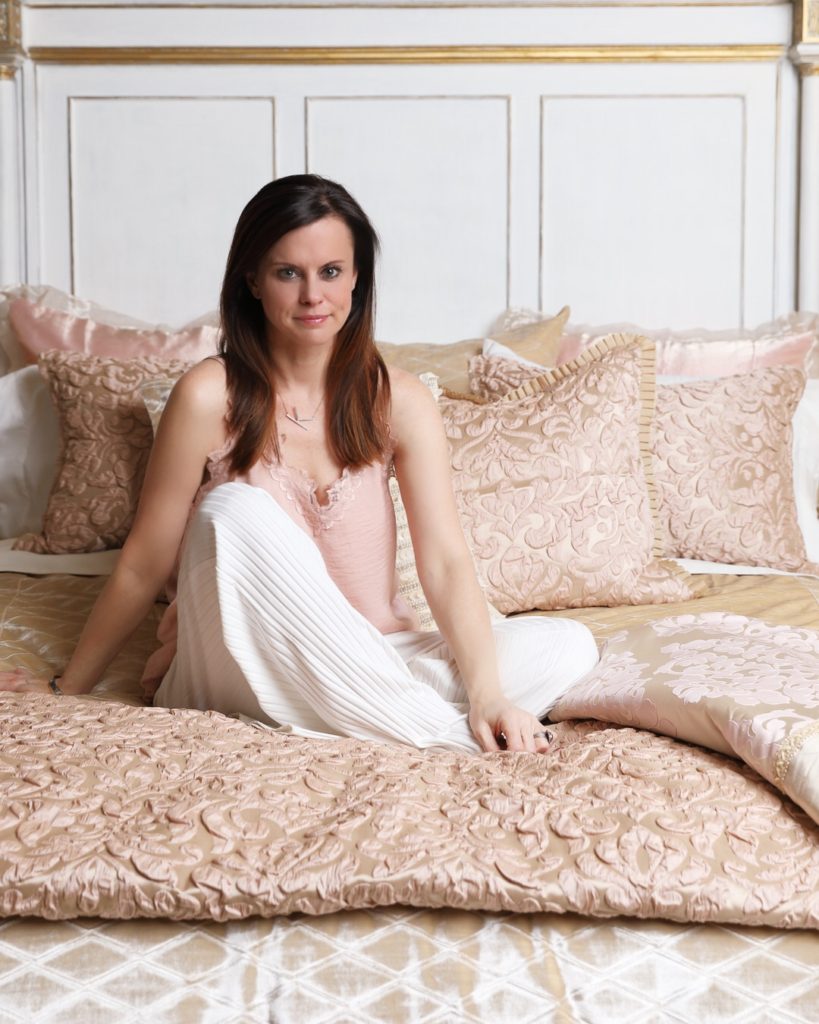 Textiles are one of the easiest ways to make a space dreamy and romantic. The proper combination of texture and hand make all the difference in helping your home feel a certain way. Lush fabrics with luxe textures are a simple way to create a romantic space. The combination of textures and patterns, combined with a dreamy color palette make this Isabella Collection by Kathy Fielder bedding about as romantic as you can find..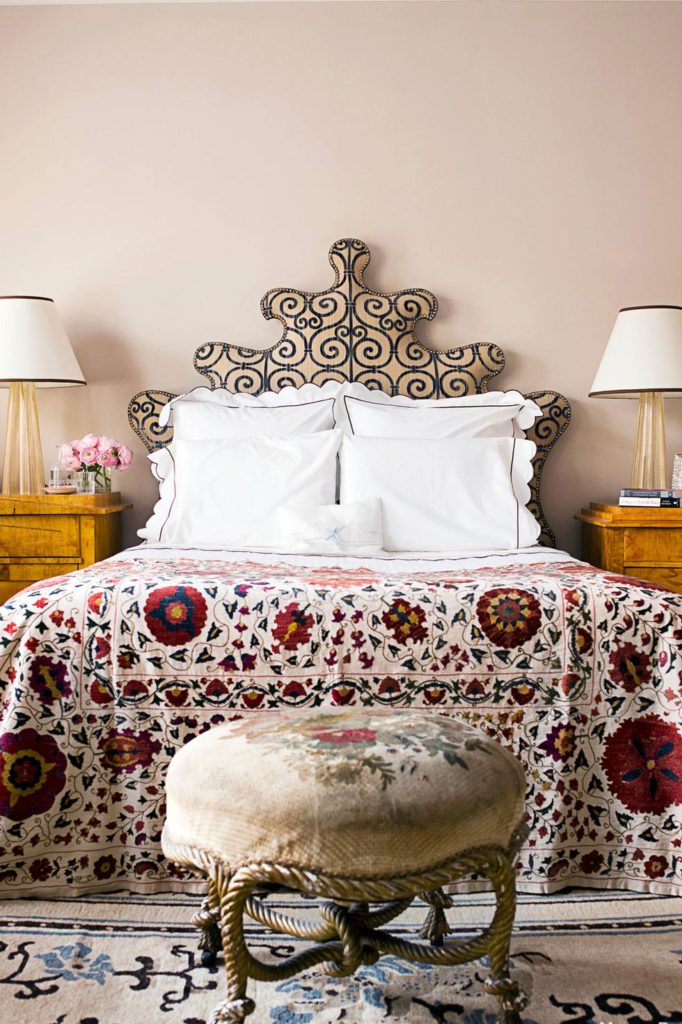 If you love a more unique look, pairing unconventional textile combos can be just as romantic as classic velvets and lace. A few eye-catching prints softened with small details like scalloped edges, soft rounded corners and nods to florals all work together to make a more bohemian-styled space a little more whimsical, with a nod to Parisian style.
See House Beautiful's 15 tips to a romantic bedroom.
Although pink is sometimes the first color that comes to mind when we think of love and romance, there are plenty of other color combos that can soften and romance your room. Patterns make a big impact on the way your space is perceived as well. Luxe printed velvets, and soft quilting are inviting and pretty. Classic florals, gorgeous damasks, soft faux fur, and soft sheers work wonders in creating a romantically refined room as well.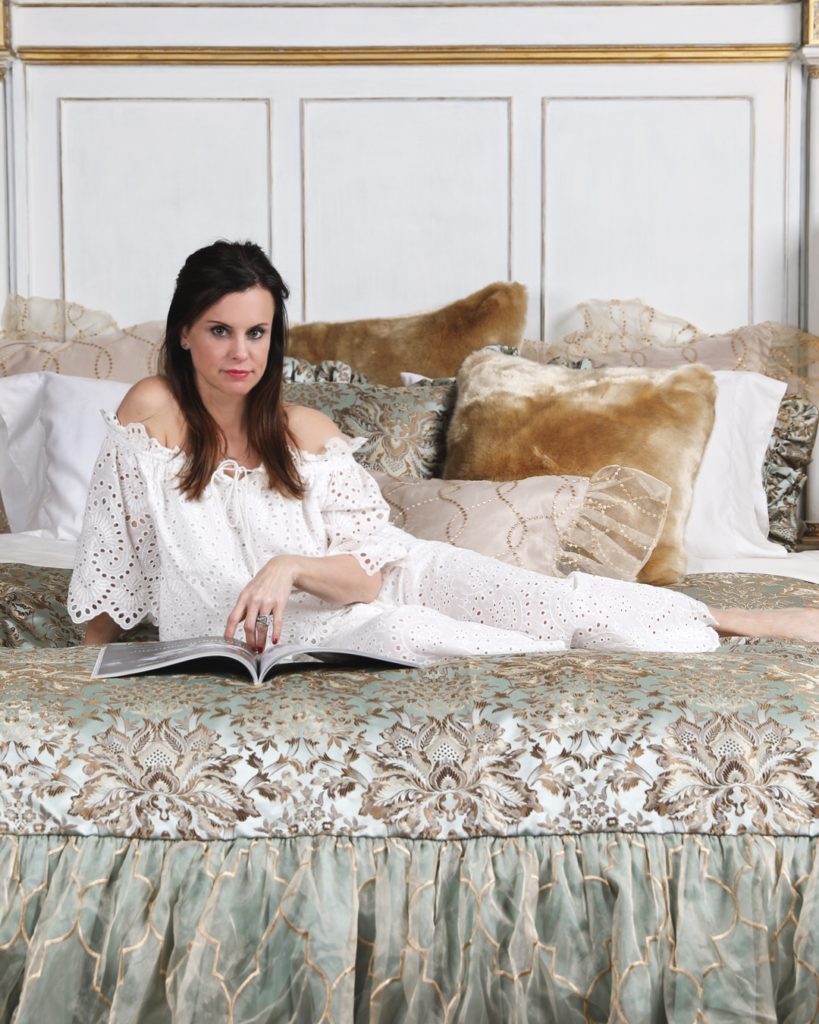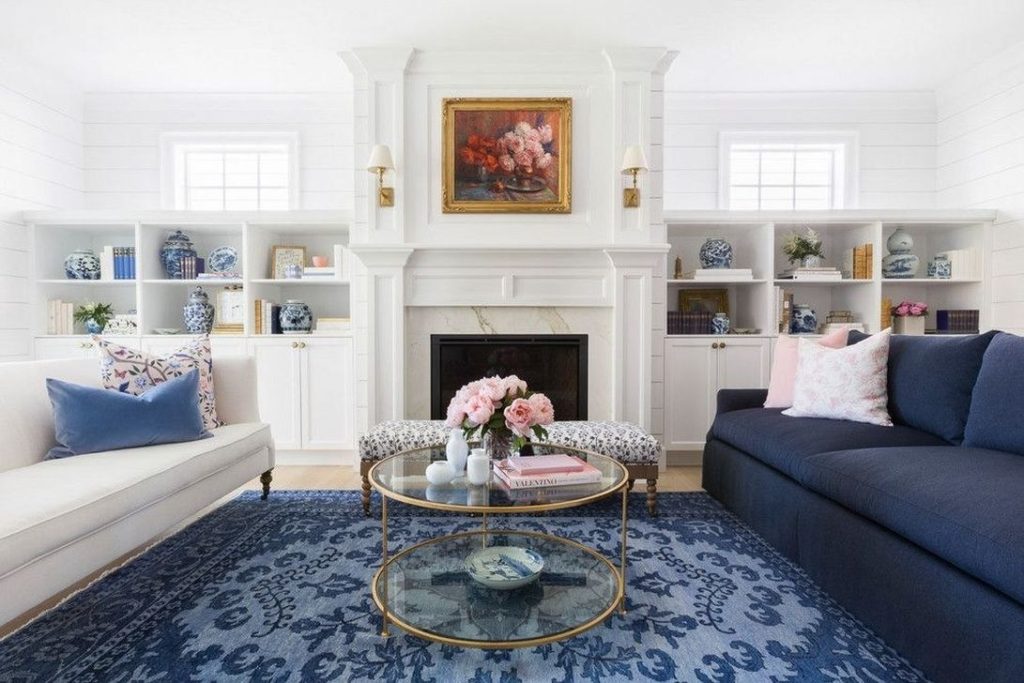 Romance means different things to different people but everyone can agree it should feel soft and comfortable, with a bit of elegance and refinement. Romance shouldn't only exist in your bedroom. A living room can just as easily feel romantic and plush. It's all about styling.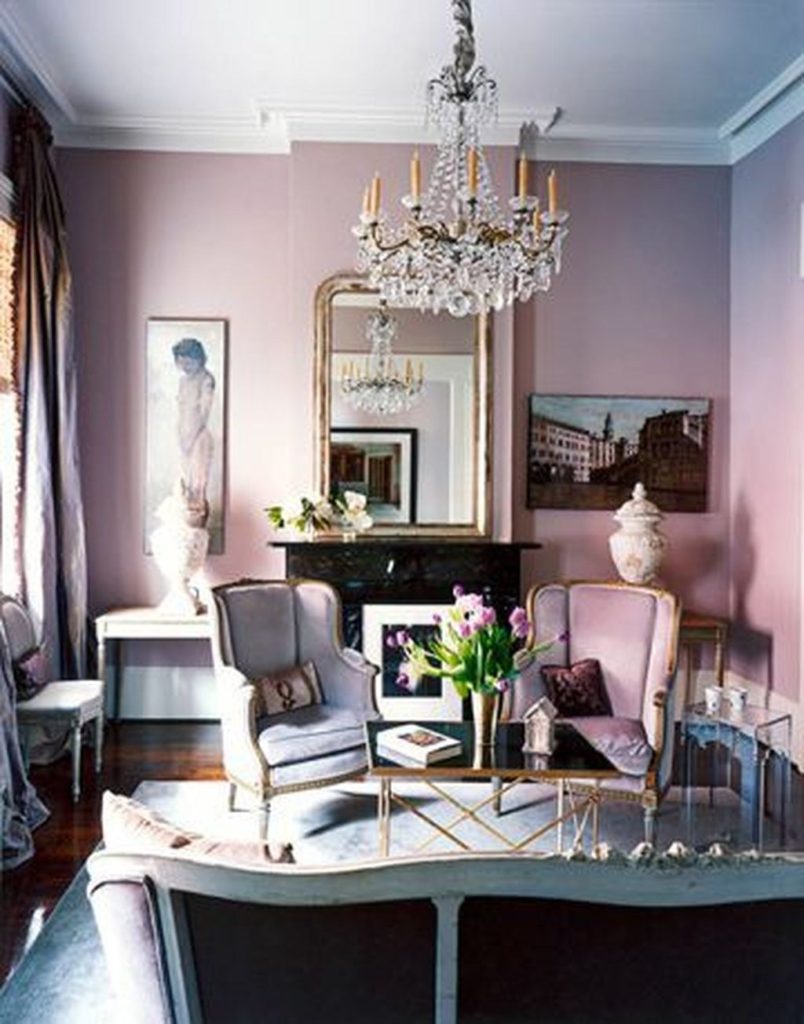 Mixing vintage pieces with modern pieces is one of our favorite ways to make a perfectly curated room. When it comes to creating a quaint living area, vintage furniture, reupholstered or updated give it a new feel that is inviting and stunning. Velvet, especially in blush hues is soft and beautifully chic.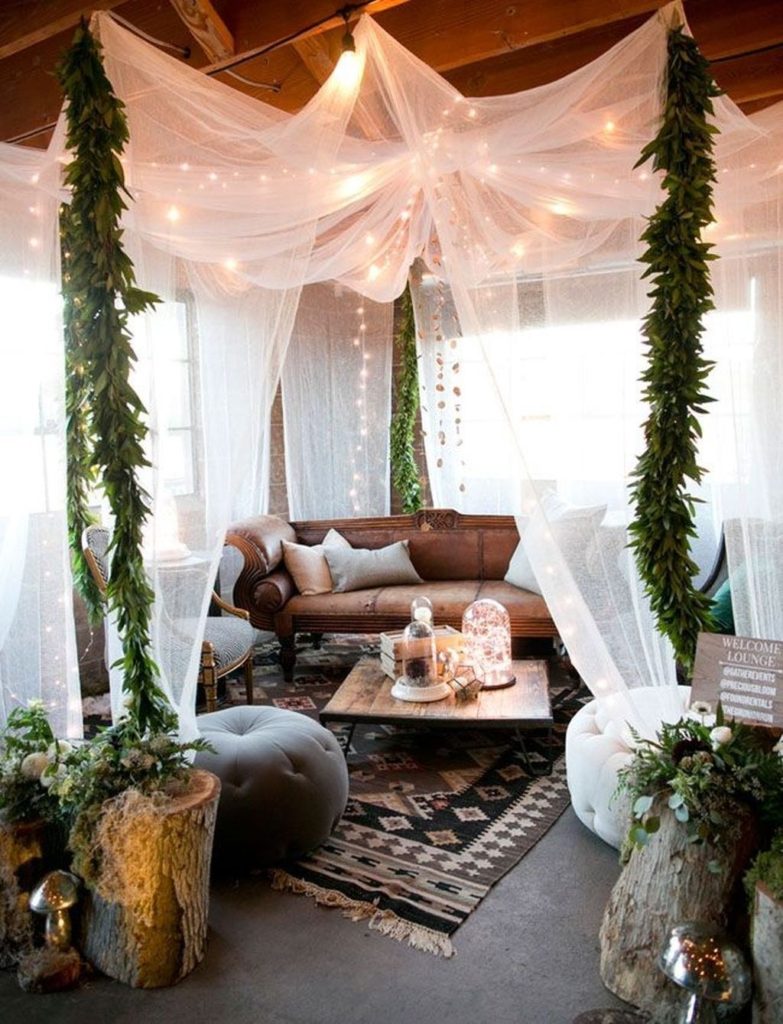 Adding an eye-catching feature that is fanciful and a little playful instantly gives a room an entirely different feel. A space that feels a little more contemporary or masculine is made anew with the right details. A canopy, subtle drapery and even string lights completely soften your space and make it inviting. See more living room from Sweety Home!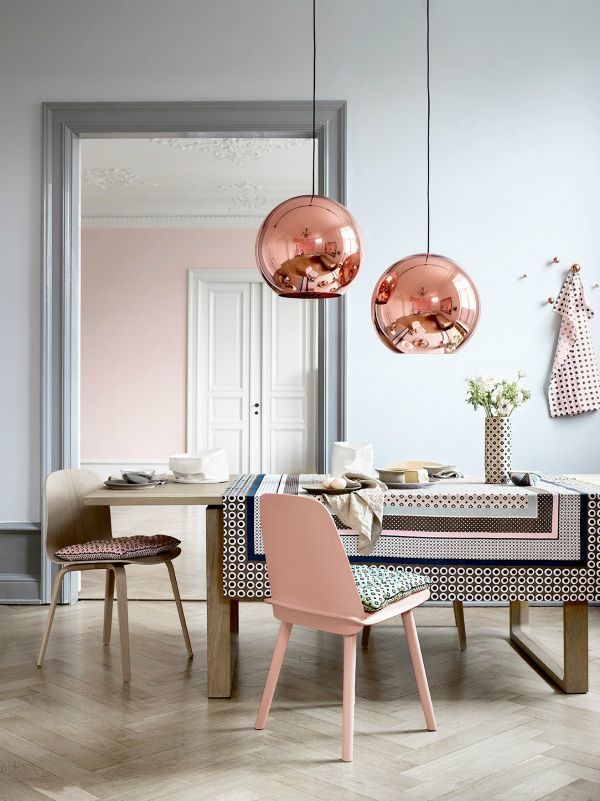 See how last week's guest blogger, Décor Aid recommends adding feminine tones to your home!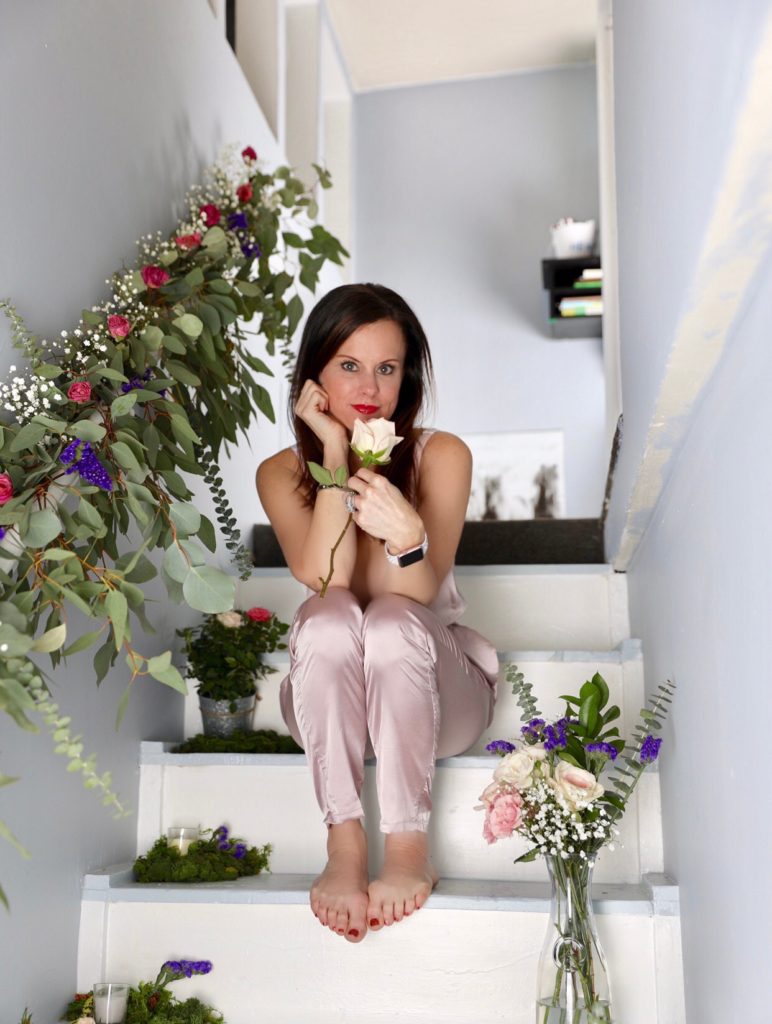 The Details
KF is known for taking unique and unconventional spaces and making them beautiful. Kathy just remodeled the stairs to her loft office at KF Design | Life | Style and created a perfectly dreamy space. Fresh flowers and greenery are one of the easiest way to liven up a space and give it a whimsical, fairy-tale feel, and floral designer Crystal Brinkley gave her the perfect finishing touch fit for a princess.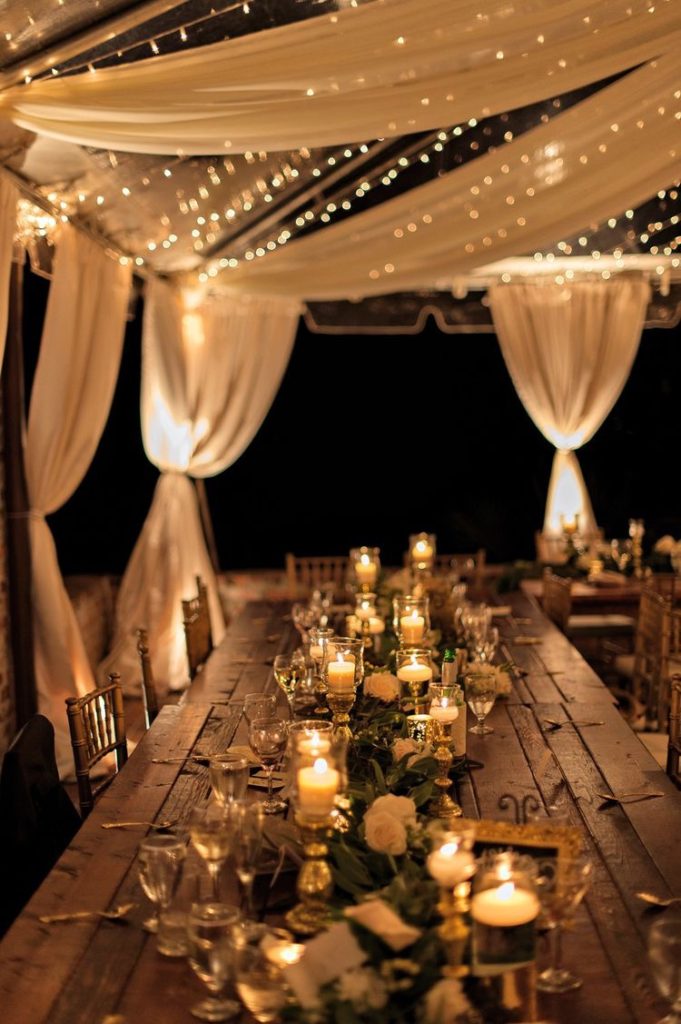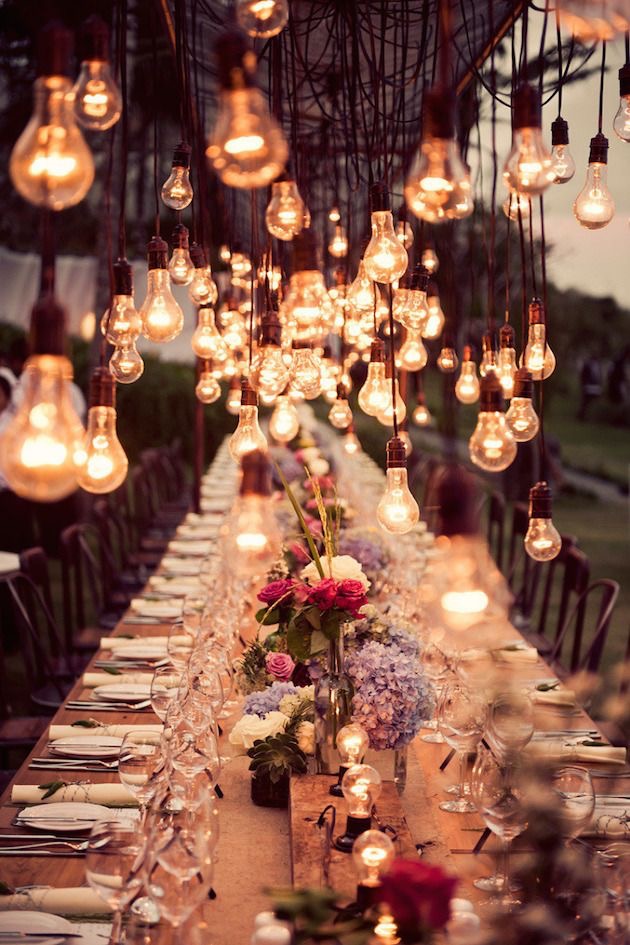 Candles and ambient lighting create instant romance as well. If you're cuddled up with your significant other, softly dimmed lighting is always beautiful and works to create a mood. Candles not only create a romantic atmosphere, but can add a lovely aroma to help relax and soften the room as well. From floral to musky or fresh, choose a scent that you love to relax and unwind with.