A girlboss is a woman who takes charge in her work life as well as her personal life. She empowers and inspires others while juggling a million different things every day. Boss can have a bit of a masculine connotation. However, the first (and possibly most important) word in "girlboss" is girl. Being a boss and powerhouse doesn't mean you lack the ability to be feminine. In fact, I would argue that someone in charge needs a bit of feminine energy in order to flourish, impact, and inspire. This week I show some of my favorite power looks, but with a feminine twist, because who says you can't run the world while wearing heels?
1970's Boss Babe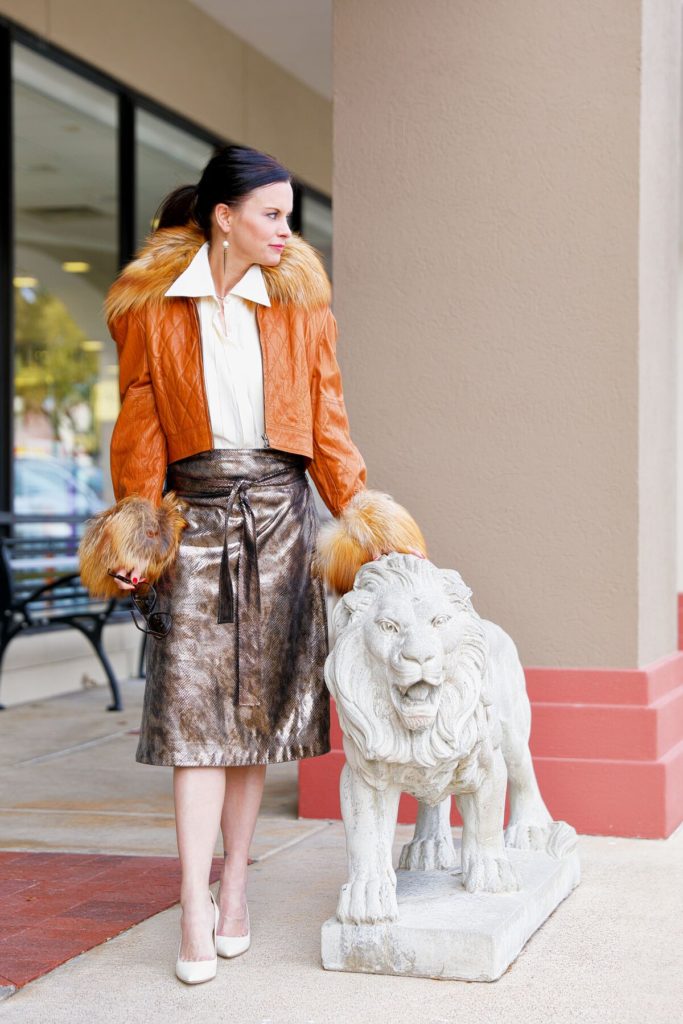 The 70's are hot! This era gives a little nod to instant glam and chic with a cool girl nod. I found this fabulous cognac leather jacket with amazing fur details at Clotheshorse Anonymous and knew we had to style an outfit around it. Paired with a classic white Chanel blouse and a metallic printed skirt, this fab girl boss look came together effortlessly all by itself.
Look completed with a cream Jimmy Choo power pump that truly tied the whole look together and says power.
A classic blouse like this vintage Chanel one is a must have in every girl's closet. It pairs just as seamlessly with statement pieces (like this jacket) and simple ones alike. My number one tip for anyone trying to build the perfect boss babe closet is to start with staple pieces. They can be styled and worn over and over. Paying a little more for your classic necessities is so worth it…they will last forever and you will definitely make a statement over and over again with them!
Preppy Chic CEO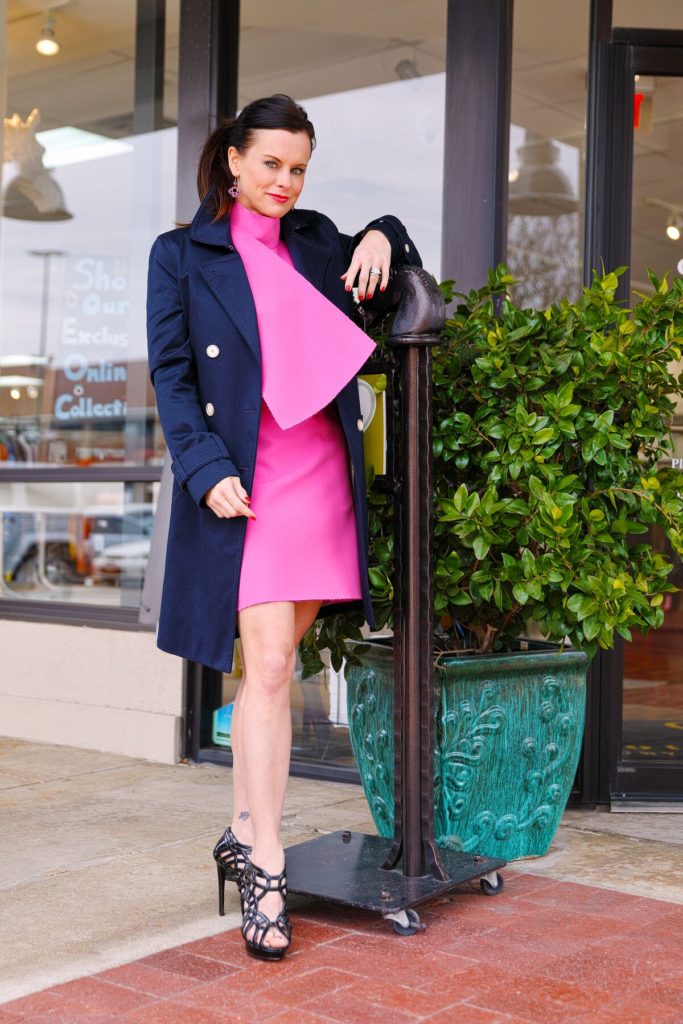 Boss doesn't mean boring or conventional. I love mixing up my style and playing with different types of looks. One day you can be the 70's Babe Babe and the next a Preppy Chic CEO. The fun thing about fashion is emulating your daily moods through it. A bold colored item may seem a little risky, but when styled properly can create a truly show stopping look. This dress is conservative and modern, while still being fun and fresh. Paired with a navy Coach trench, simple pink and navy drop earrings, and a strappy heel that could easily be traded for pumps this look is great for the girl on the go from day to night!
Red Hot Head Honcho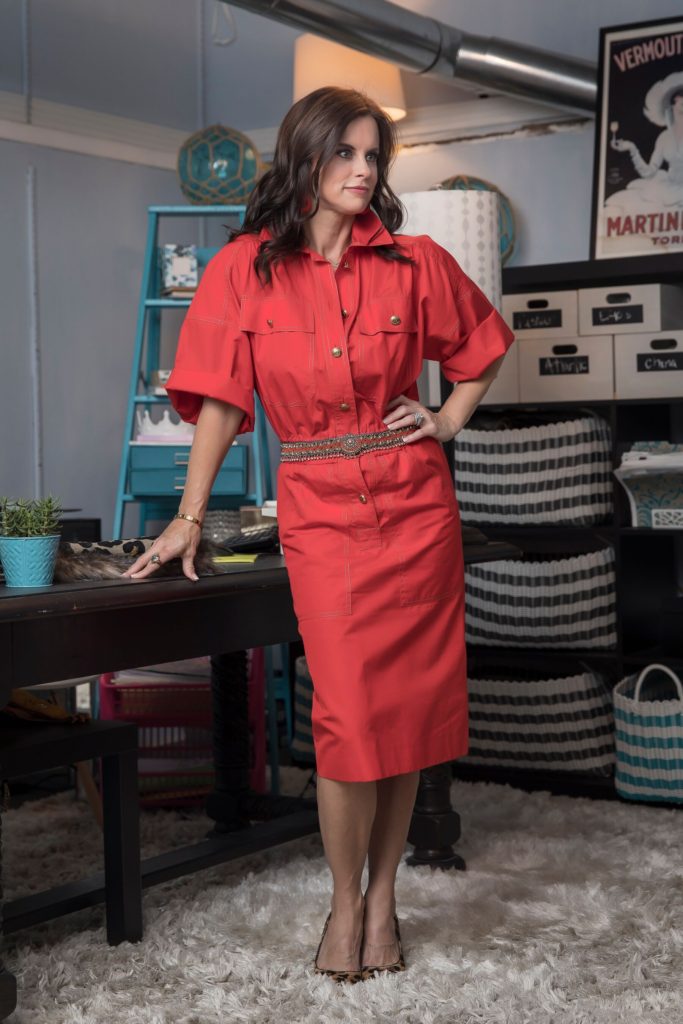 This amazing Jack Retro 80's style dress is surely a head turner. From it's voluminous sleeves to its bold gold buttons, it's vintage vibes are a dream. The key to a girl boss look is the way it makes you feel. It's impossible to wear this amazing dress and feel anything less than powerful, stylish, and confident! The understated cuts and length make it appropriate while the dazzling and unexpected color with stylized details, give it a sexier vibe without it being overkill. KF belts it at the waist to cinch and draw the eye inward, with bold red matching earrings in classic 80's style, coupled with on-trend cheetah print pumps. Honestly, there's nothing you can't do in a girl boss look like this.