Date night and Valentine's Day are synonymous, and with the day of love right around the corner it's time to put together your spiciest look to impress your date. The KF team visited Clotheshorse Anonymous to put together some stunning looks for every type of style and date this V-day. Whether you want sexy, sophisticated, cute or somewhere in between, we have all the inspo for every style. See some of our favorite looks and feel the love!
Sexy Sophisticated
Wanting to go totally high-class and glam for date night? A gorgeous beaded pant, stunning blouse and fur is the perfect way to pull off sophisticated. Spice it up with accessories and details to make it look and feel Valentine's Day. A bold red or pink heel and a statement clutch make this outfit stunning.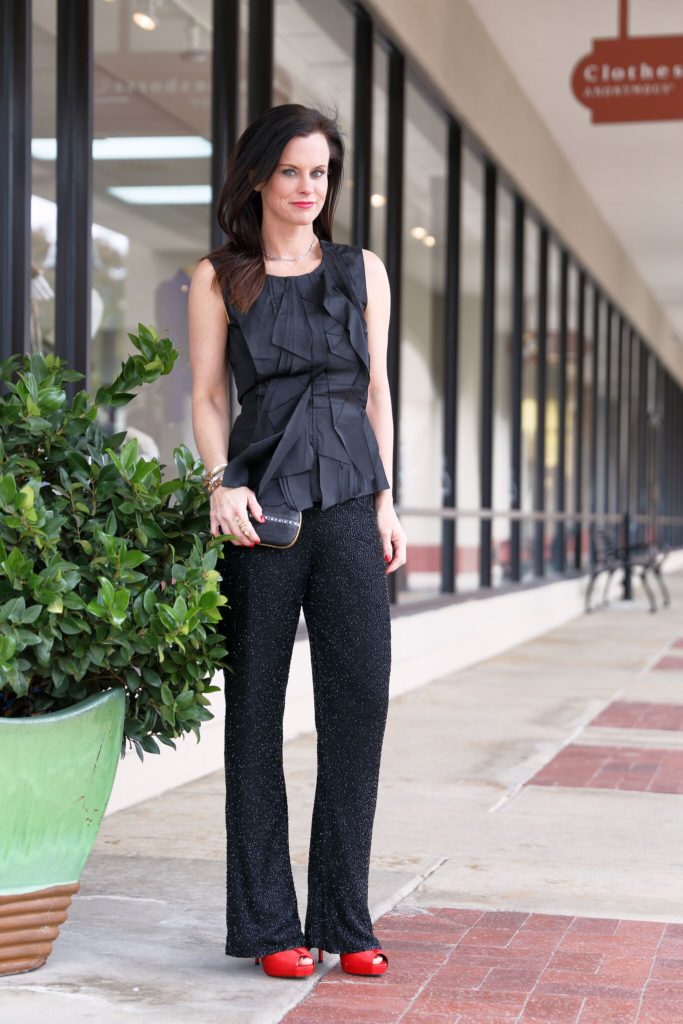 Take the vest or jacket off when you get to your date-night location and stun with what's underneath. Kathy wears a ruffled Oscar De La Renta blouse that is the perfect staple for every wardrobe. Dress it up for date night and down for work. Clotheshorse Anonymous has the perfect wardrobe staples to wear everyday or for a night out.
Fun & Flirty
We love the raw hem lines and geometric shapes this modern dress has to offer. The fun bright pink color is simply an added bonus! It's perfect for dinner and drinks, with a simple drop earring, chic updo and scrappy heels, you will be turning more heads than just your date's.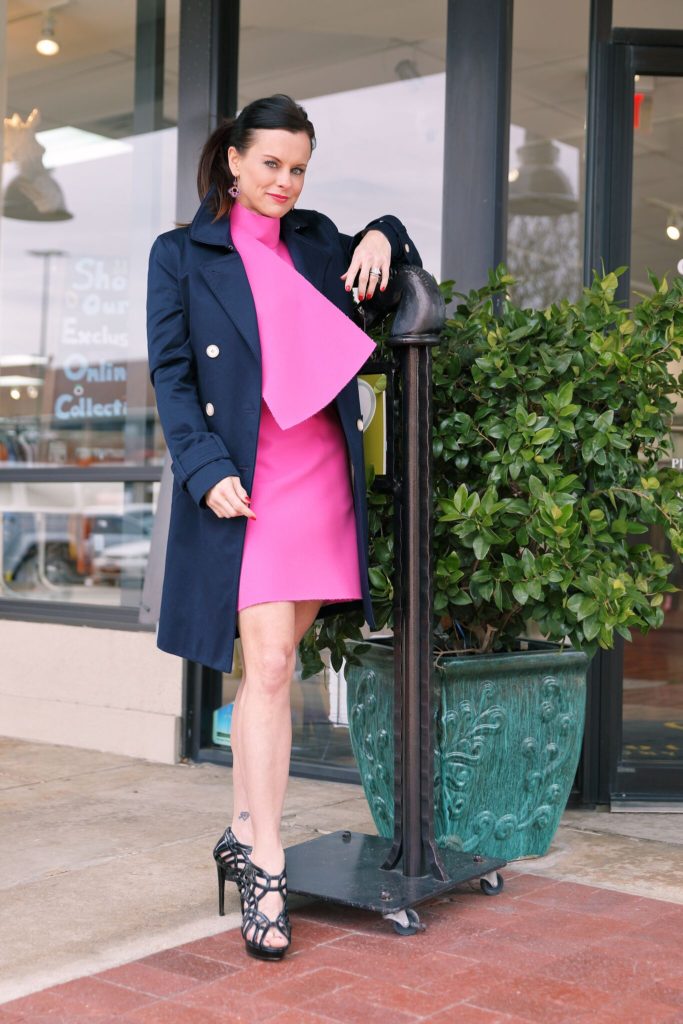 For the chillier Valentine's Day that could easily go from early evening to night, style it with a fun trench coat with glam details. We adore this navy Coach one, which is the perfect compliment to this gorgeous dress. The big reveal when you take it off to show a fabulous mini dress is just the dramatics we crave!
Grunge Glam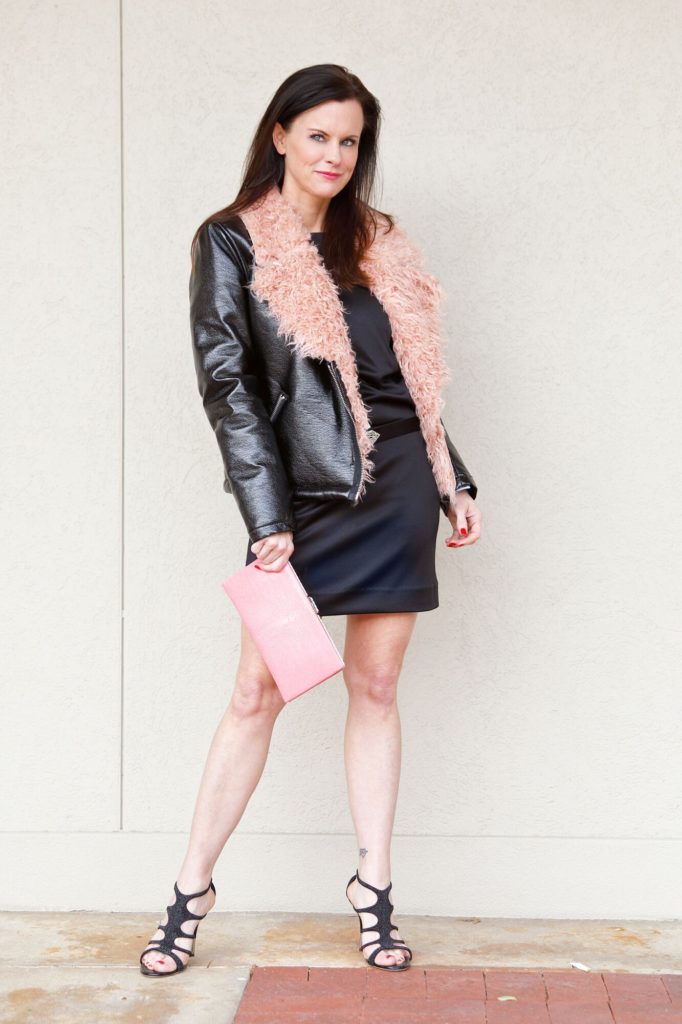 What better night to wear a simple black dress than Valentine's Day? Something sexy and slinky styled with a belt to cinch the waist and heels to elongate the leg, instantly turns this look into supermodel chic. We love the addition of this statement leather jacket with pink faux fur detailing to make a sweet look a little sassy. Matching pink clutch makes this the perfect date night look for the vixen in us all!
Hot Housewife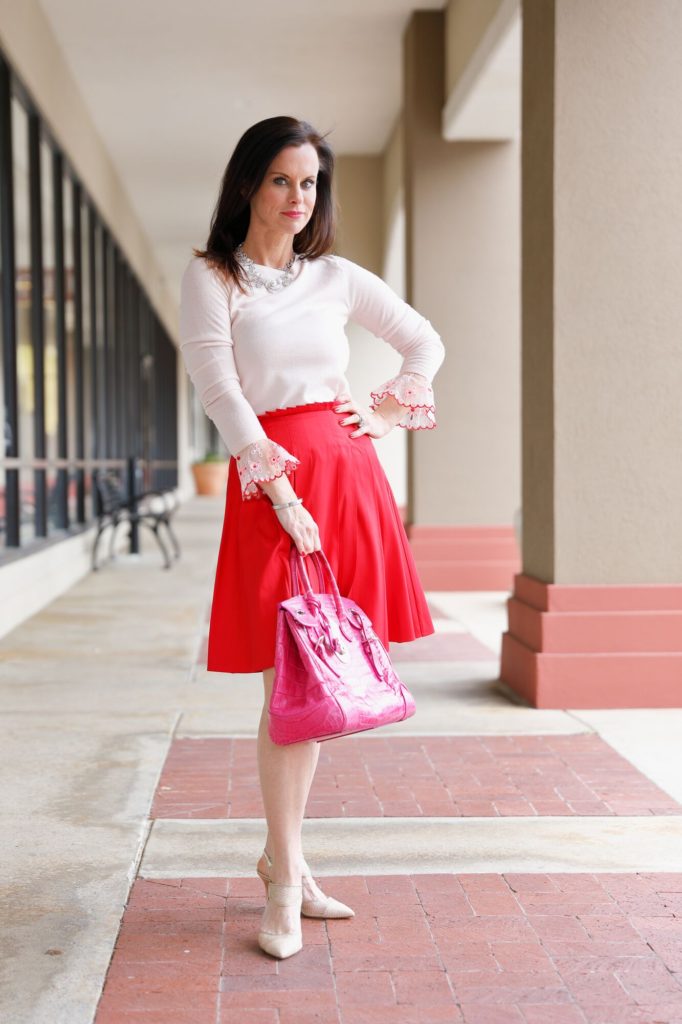 Mad Men meets Valentine's with this 1950's inspired look. Perfect for the Valentine's Day brunch! Red & pink are so fun to pair together and when done right, it truly is eye catching. This fun blush sweater with lace cuffs and a modern-day 50's inspired taffeta skirt are about as cute and feminine as it gets! Modernize the look with simple nude heels and a fun bag in a corresponding bold color, and you have the cutest and most fun look ever!
Sweet & Sultry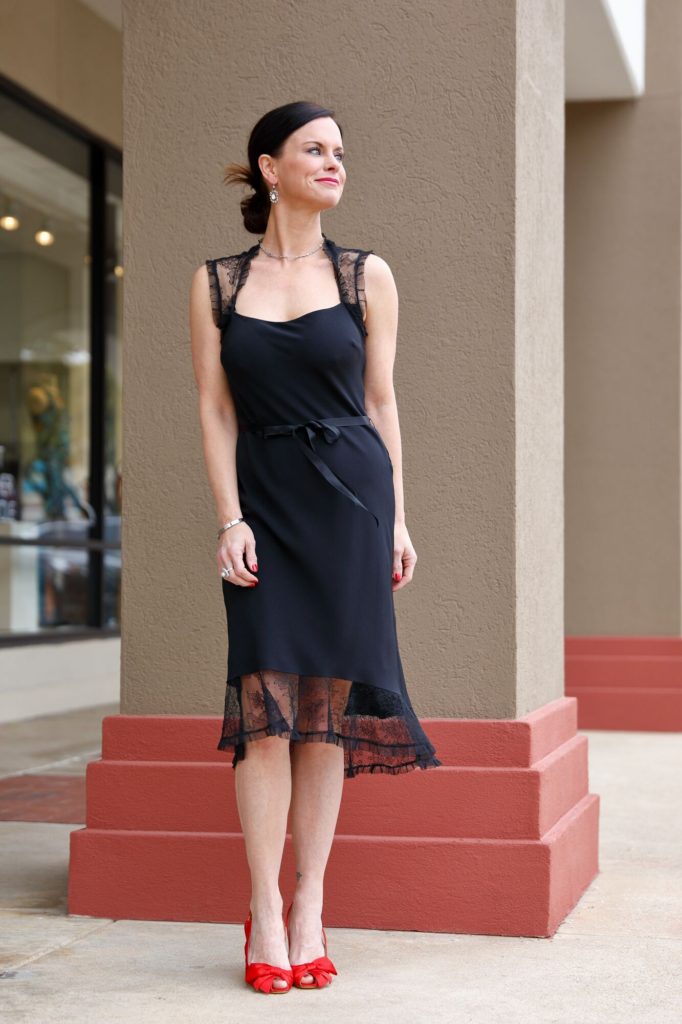 I think we may have found the most perfect dress EVER. Something that is as sweet, delicate and feminine as it is seductive and eye-catching is a 10/10. This Monique Lhuillier black dress with lace detailing is Valentine's Day in a dress. Paired with a simple diamond choker, earring and red Valentino shoe, this is the dream Valentine's Day dinner date look.
Love Kathy's looks? Shop them at Clotheshorse Anonymous in Dallas. Not in Texas? Shop her looks: