Knitwear is so versatile! Sweaters, dusters, thin, and thick, there are so many different types and styles of knits to wear. This time of year can be a little difficult to dress for, where the weather changes often and sometimes drastically. Leading into spring, it's the perfect time to break out all your knits. Colder days, a sweater is perfect layered with cozy pieces. Warmer days call for thinner or short sleeve knits with a light jacket in the morning, so you can peel away layers for the afternoon. See how KF styles some different types of knitwear and get inspired for the rest of winter and into the spring season.
Cold Weather Knits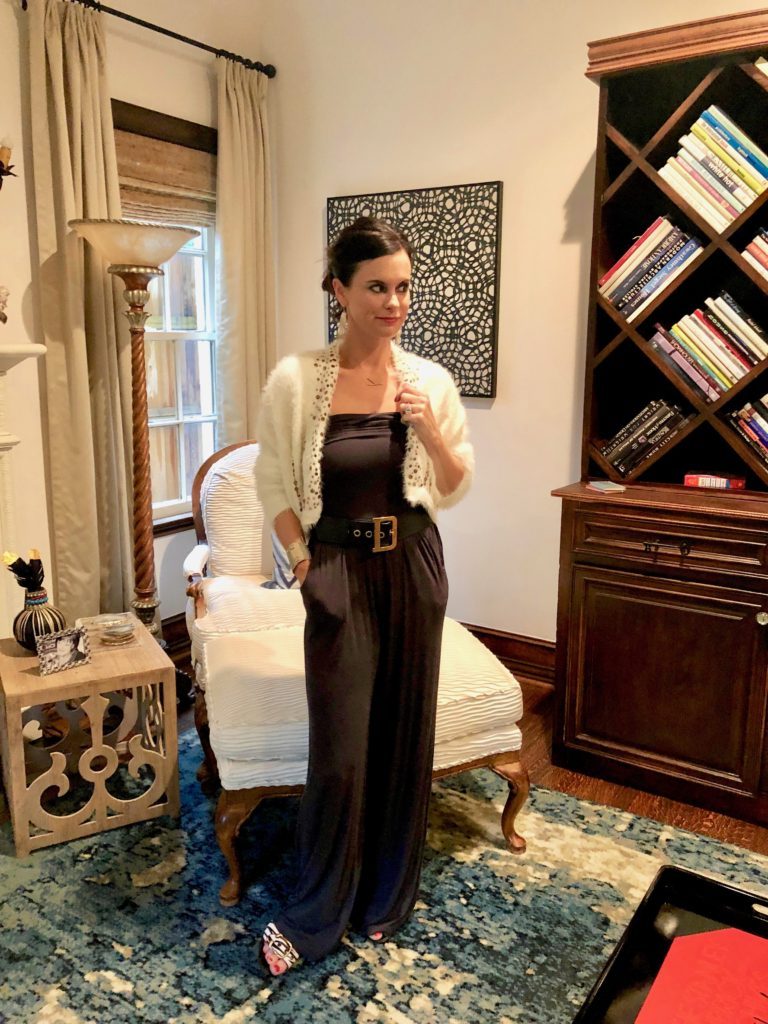 A thicker cardigan is perfect when the weather is cooler. KF styles hers with the sleeves pushed up with a flowy, breezy jumpsuit. Something like this is perfect for dinner or if you're entertaining. It's easy to remove when you get to your destination and keeps you warm until you're ready to take it off!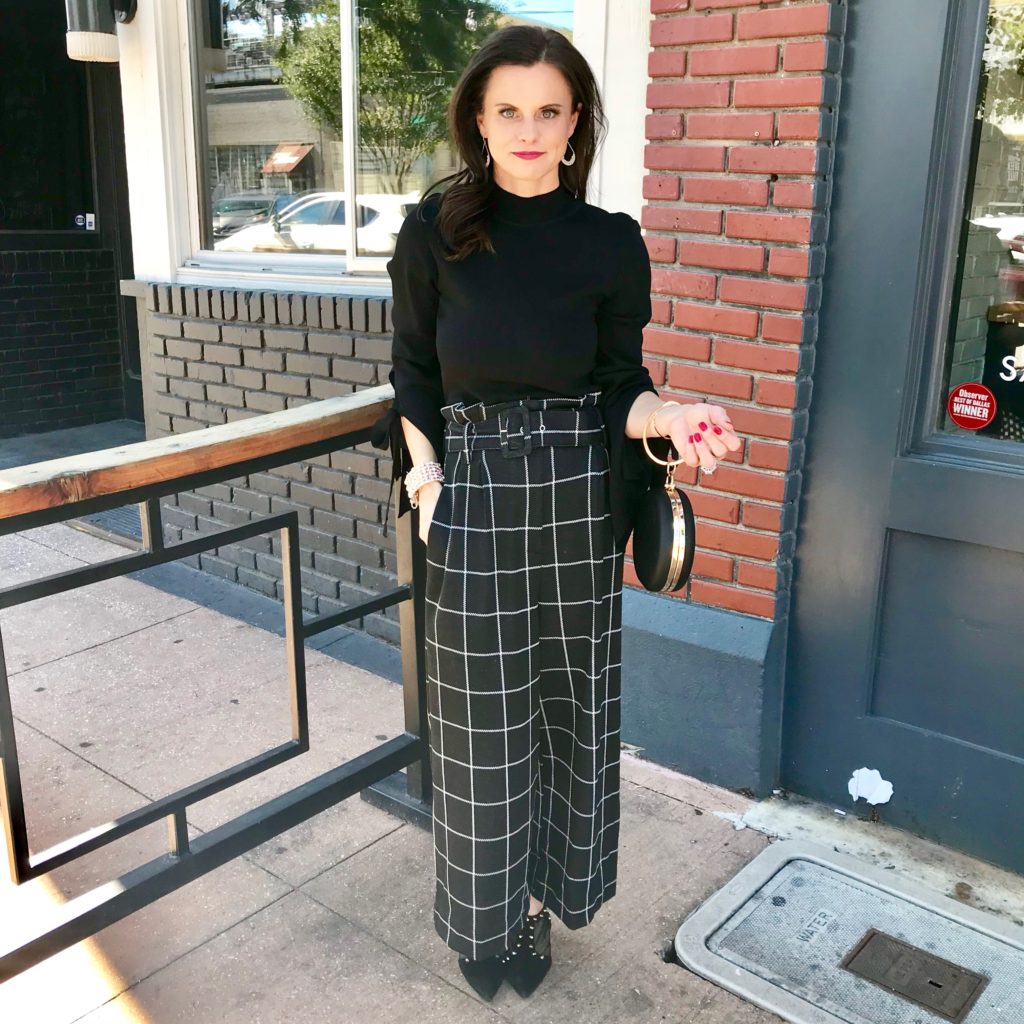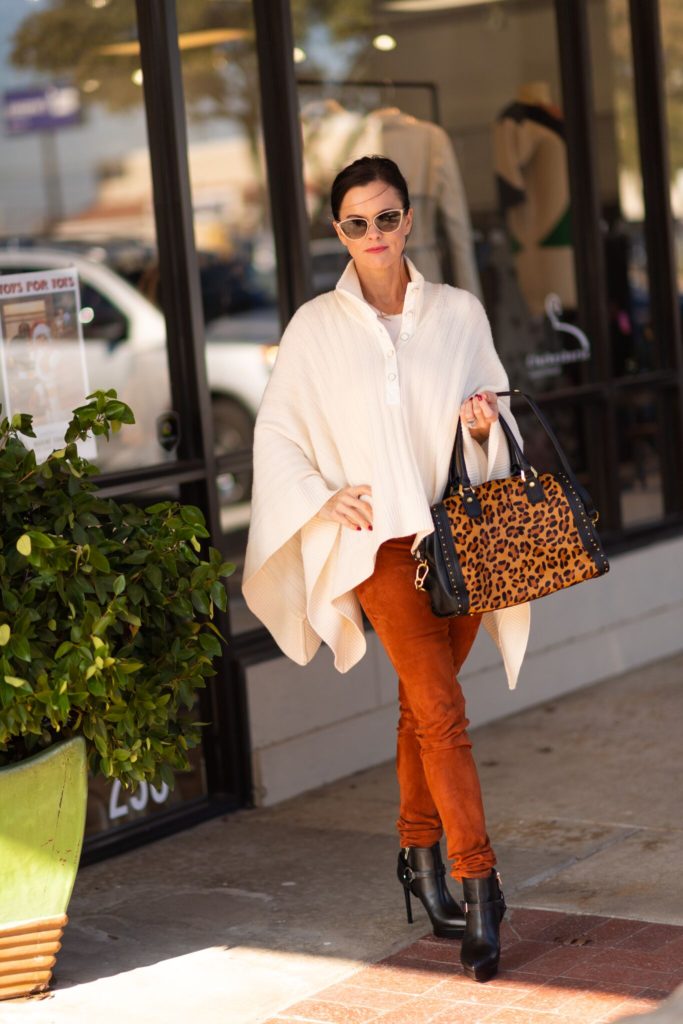 Thicker knits are key during the colder months. You want something that is pretty impenetrable, so when the wind is blowing and you're outside you aren't freezing cold! Something that can be layered is key. This knit poncho from Clotheshorse Anonymous is the perfect layering piece for cooler days. Freezing outside? Layer something warm under and add a cozy scarf and statement gloves for very cold days.
Warm Weather Knits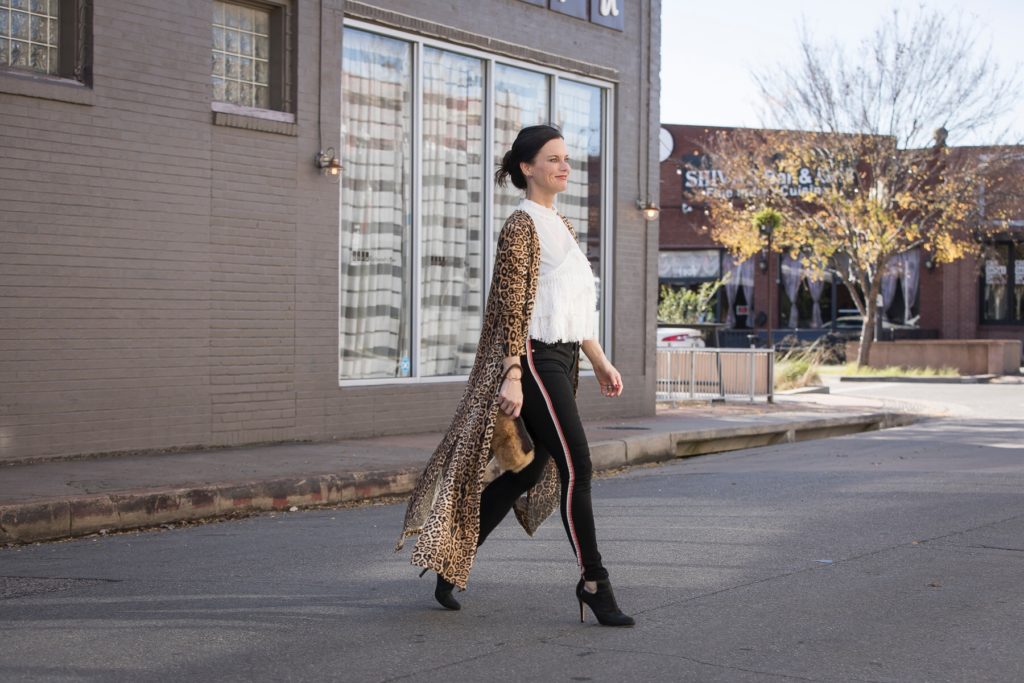 A duster or cardigan is perfect for days that are breezy and cool. It's the perfect layering tool so that you look chic, but can take it off throughout the day if the temperature warms up or you head in for evening cocktails.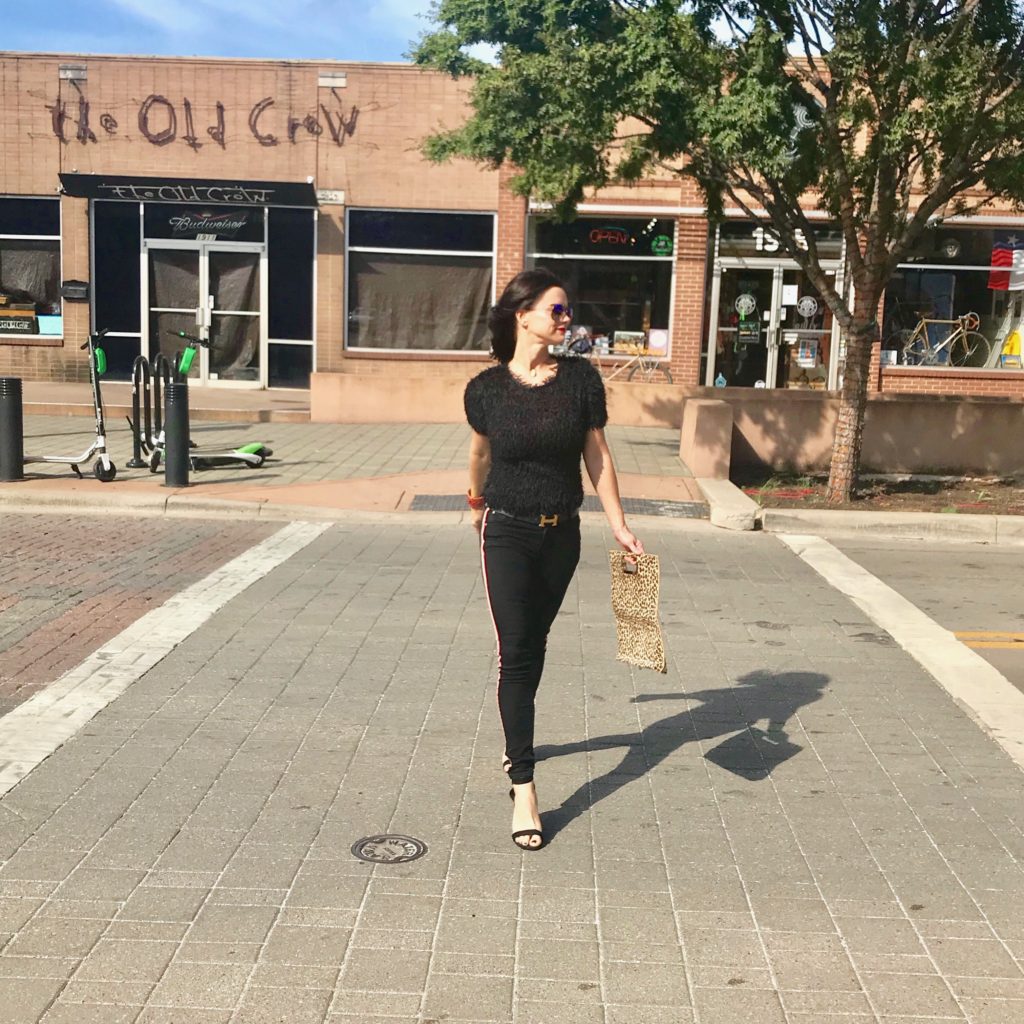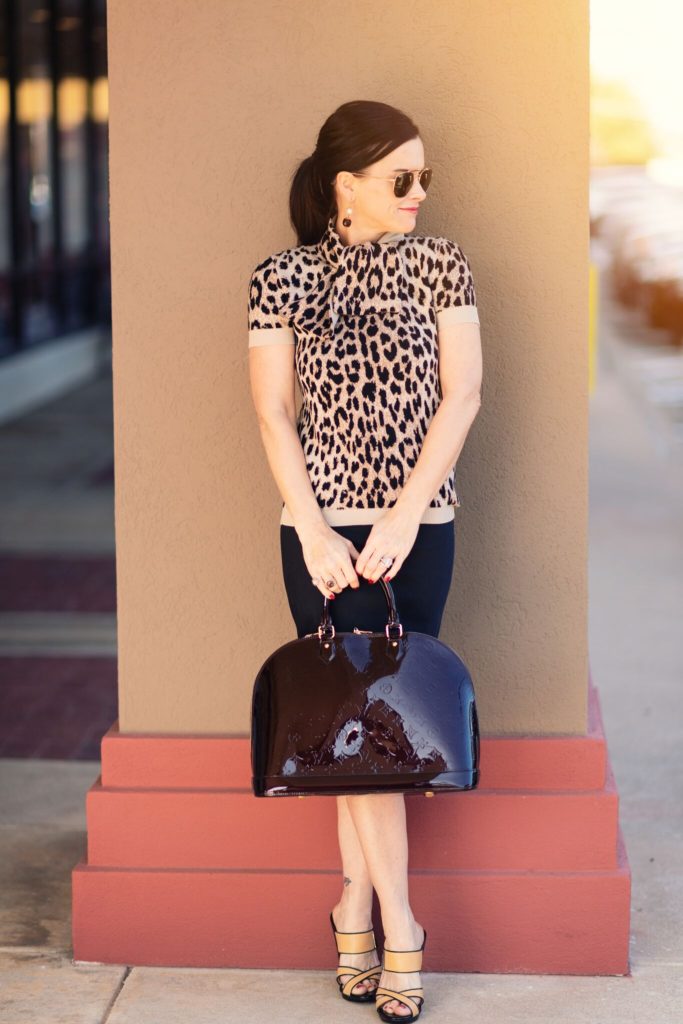 A short sleeved sweater couldn't be more perfect for the days where the weather is perfectly beautiful. They are sleek and simple, yet so stylish. Pick one in a fun print, color, or with a cool detail like this leopard print one from Clotheshorse Anonymous, and you have the perfect Parisian inspired look, that you will be comfortable in as well! Add a statement jacket or blazer if the morning is cold.
Detailed Knitwear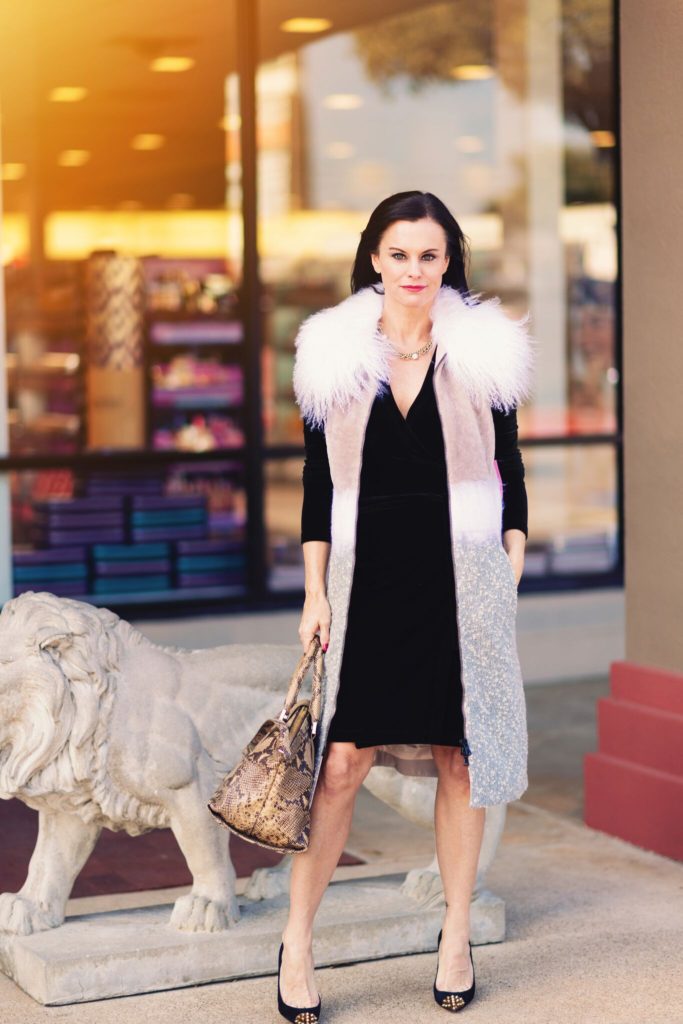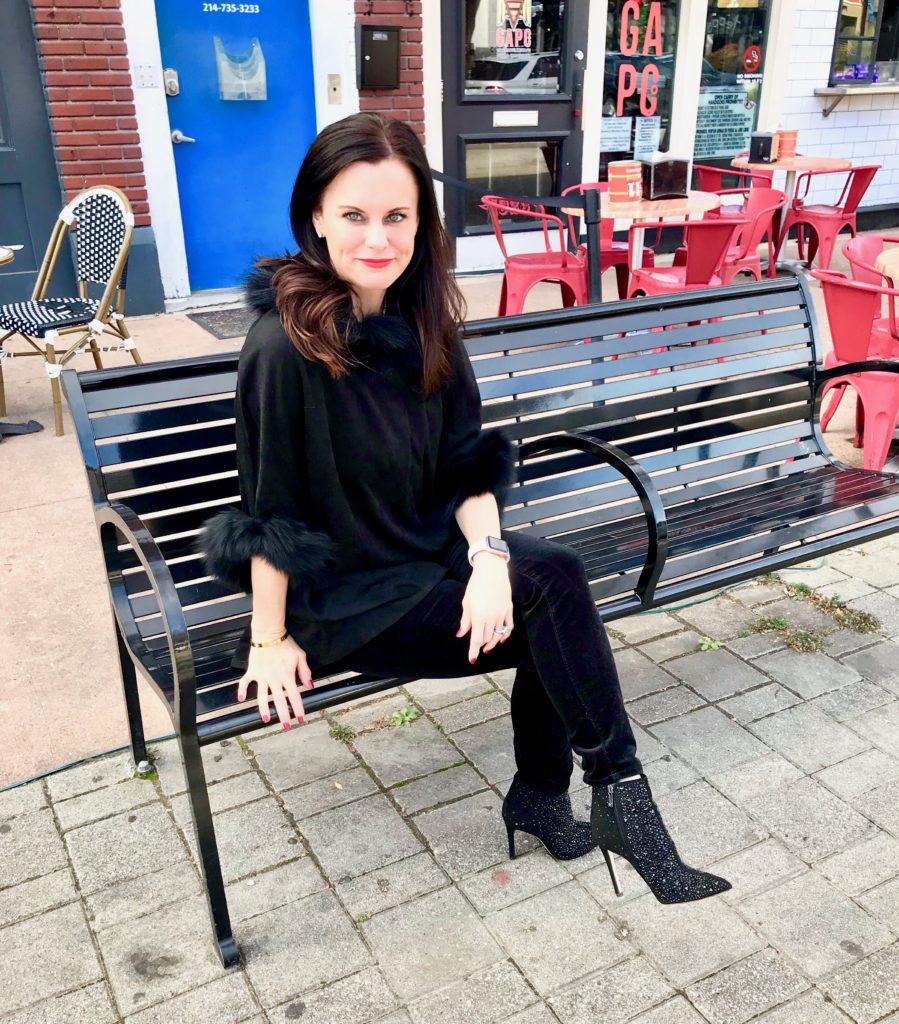 Knitwear with a little detail on the sleeve, neckline or hemline is such an easy way to make a statement. It's so simple to throw something like this on and it looks like a million bucks. It looks like you spent hours picking out the perfect look, when in fact you pulled the look together with a glamorous, statement-making knit.