Who doesn't walk into their closet every now and then a feel as if they need a change? Even the most fabulous closet can feel cluttered and busy if not properly organized. Sometimes, even a busy designer and lifestyle expert like myself can use some help revamping.  As a busy on-the-go mompreneur, I turned to a fellow stylist to help make my life more beautiful (and functional)! Check out Kathy's experience with the amazing Myaann Payne, the fabulous stylist behind MYN Image.
The Before & After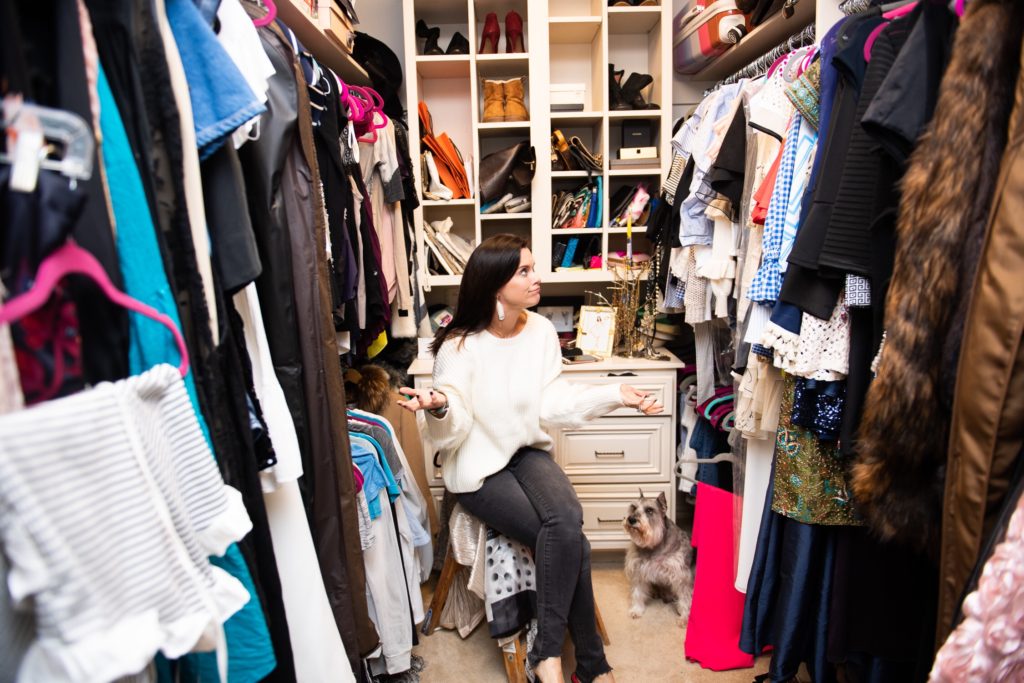 Before we met, Myaann sent me a questionnaire and really tried to learn more about my lifestyle, wants, and necessities. She came to the house, and she quickly got to work. Myaann believes that, "With an organized closet, it will make it easier to put outfits together know exactly what your wardrobe needs. The key to successful shopping starts intentionally, with a good go-buy list. Once you get what you need, it's even more fun to get what you want!".  I have to say, that's a girl after my own heart.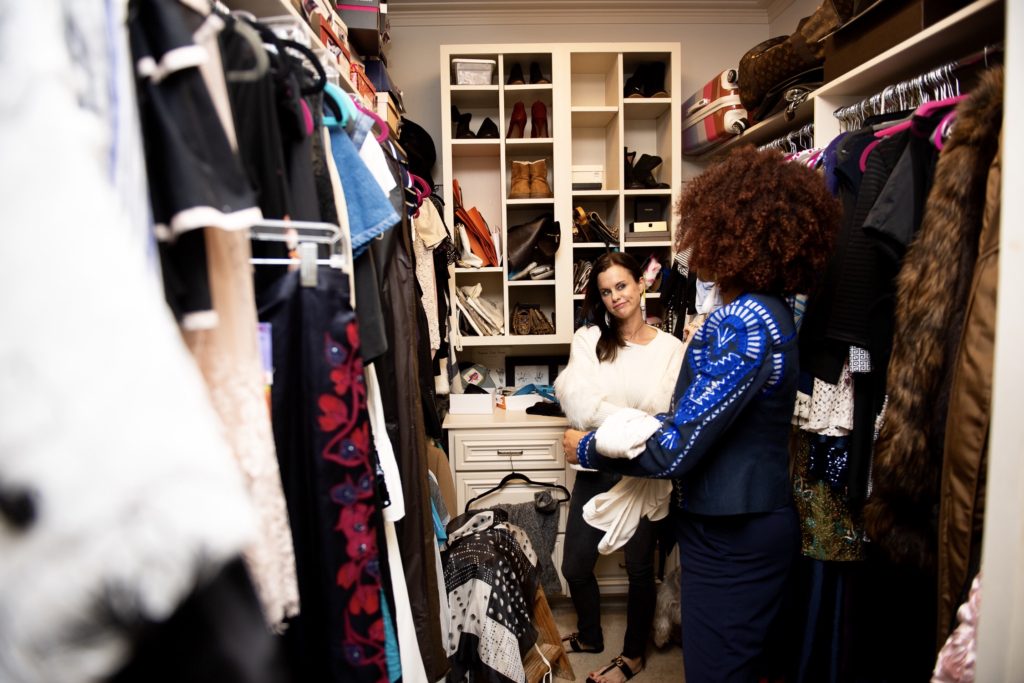 Within 2 hours, she had moved everything off the racks. She put everything back in a more functional manner. Since I am a woman on the go, the method of organization was to give me the ability to get to my clothes quickly from day to evening. From school activities with my kids, to work meetings all the way to evening events – I have to change quickly frequently. Myaann quickly reorganized my closet based on my lifestyle. Knowing I have such a fast-paced life, she put everything in an easy to grab manner whether I need denim or a cocktail dress.
She put my closet together in a way that I could quickly and easily access what I need.  In her wise words, "There was a little shifting to do to make it really accessible for Kathy, using the real estate in the best way!"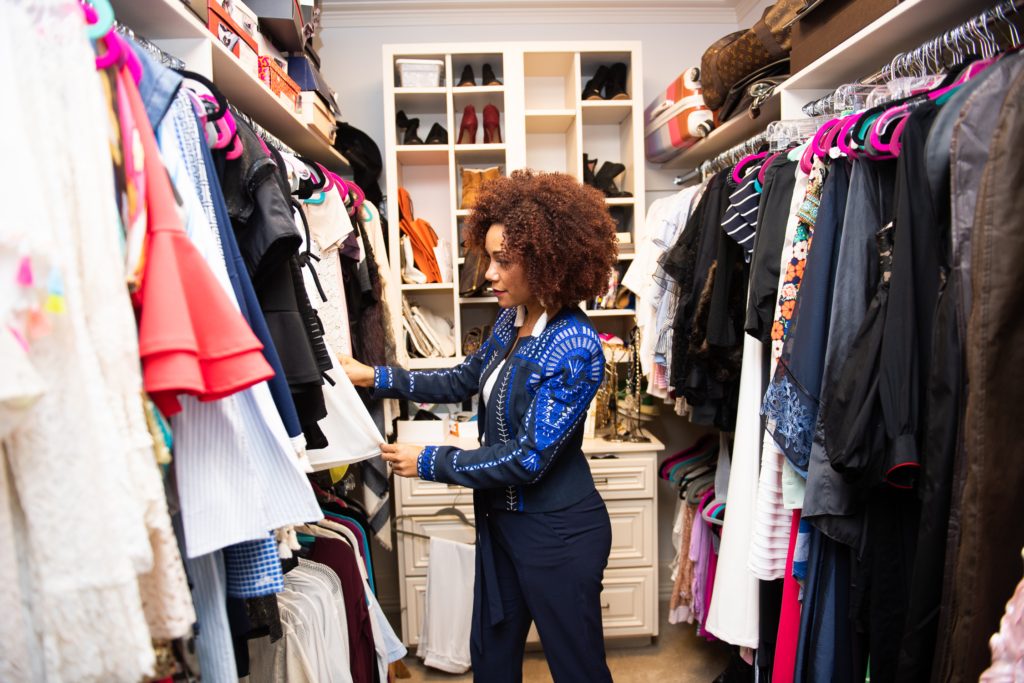 An added bonus: Myaann also put my clothes in new places. Which means I am able to see things in "a new light". In order to create some great new ensembles from existing pieces, therefore saving me money as well.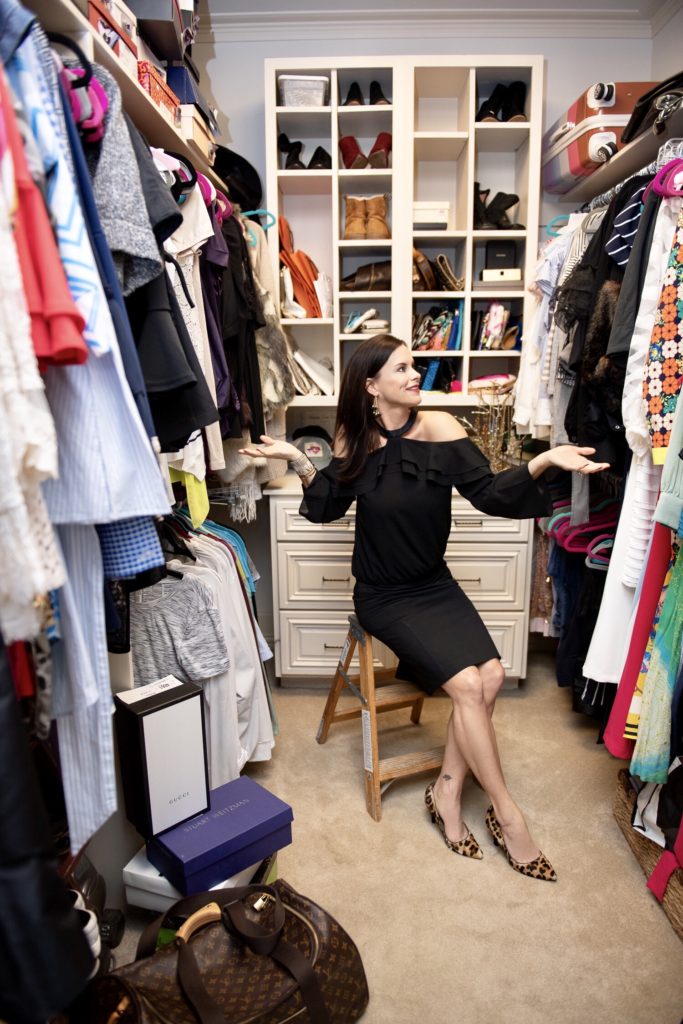 I'm a lady who tends to just roll up her sleeves and get the job done.  I will say, having another expert come in and seeing her perspective did breathe new life (and much needed space) into my close. Overall, making my life more simple and organized.  Beauty and functionality are the keys to great lifestyle and design.
Top Tips
 According to Myaann, "Organization is the key to the castle. You have a small fortune invested in your clothing, so why not make it as efficient as possible to access this valuable asset? Just by organizing, you'll be able to see exactly what you've got and also where you could add in items. If you don't see any stripes, plaid or a polka dot for miles, you might want to think about adding in some prints! Conversely, if you find yourself just wanting a white button down for those floral wide leg pants, maybe a trip down the staples isle is in store."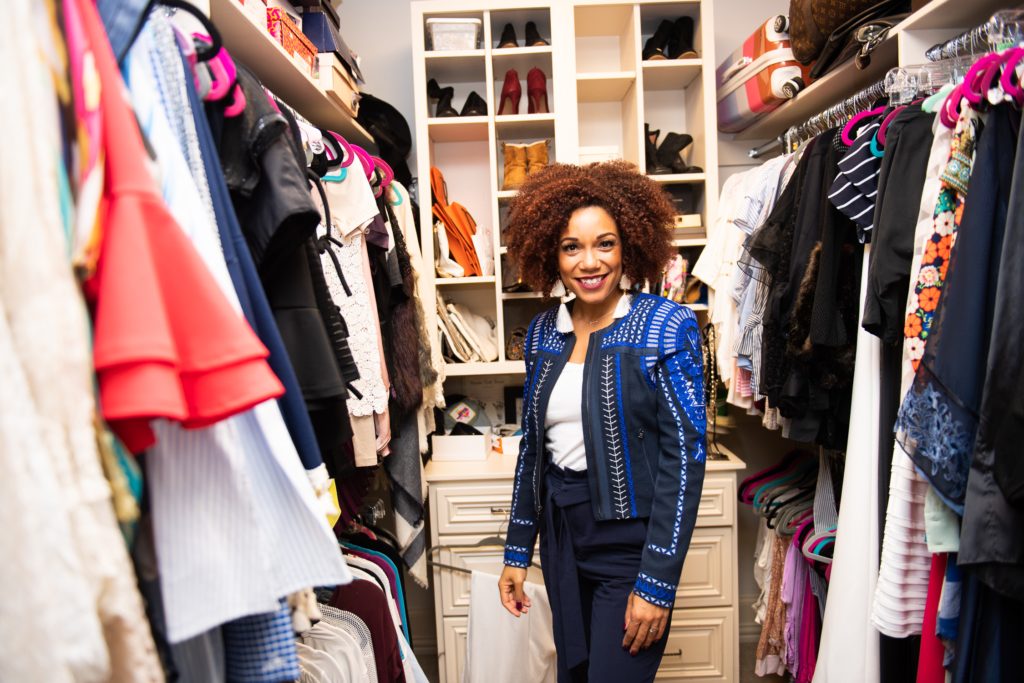 Sometimes everyone needs a little help from the pros to know how to get started and complete the task effectively and efficiently.
Mayaan's Top 5 Organizing Tips
~ Be in the right frame of mind and allot time. ~

As with any major project, you've got to have enough time and minimal distractions for you to get the job done. Nothing would be worse than starting the project then deciding you're over it and putting it all right back where it was!

~ Have a plan. ~

Before starting a clean out by yourself, you've got to have a plan. Write down your goals for the project on a piece of paper. Have enough bags/bins/receptacles to organize your items as you go and plan to make 1/3 of the way through. It's always nice to take a quick rest, then come back a bit refreshed.

~ Know how you'll organize, then be prepared to be ok for a mid-project change. ~

Organizing by color, size/sleeve, or pant length is the best way to organize a closet. But, it might go deeper than that. Travel often? Have a work uniform? It may be best to have those sections by themselves. Also, it may take a week (like a fresh cut and color) to settle in to your new plan. What you think will work on Saturday morning may not be realistic for your actual Monday-Friday schedule. Adjustments may need to be made…and that's ok!

~ Grab a friend (or a pro) to help out. ~

Some projects are best done solo, but if the thought of cleaning out your closet gives you anxiety, it is a good idea to have a super organized friend or specialist come to help! There's a lot to be said for an unbiased pair of eyes and outsider's perspective.

~ Treat YoSelf! ~

Take a before and after photo! When you're in the throws of it, you won't be able to appreciate your hard work the same as if you see the side-by-side before and after. Sometimes it's as rewarding as the ooo's and aah's from your friends!