Fall is upon us, and busy lifestyles and schedules. With that comes a need for a refresh. It's time to update and revamp your life as the leaves begin to change. We love mixing up our style and our home this time of year. We find the addition of something isn't always a necessity. Sometimes, just rearranging what you already have, makes you more productive and your life (and surroundings) more beautiful. Here at KF, change is always welcome. We recently got the urge to re-organize and refresh our HQ, and we could not be more thrilled with how it turned out. KF redesigned and rearranged her office and got all of the latest Bic office supplies so we knew that she'd enjoy her brand-new office space. We are so obsessed with the result! Here are a few of Kathy's tips for making your study look and feel new and refreshed.
The Desk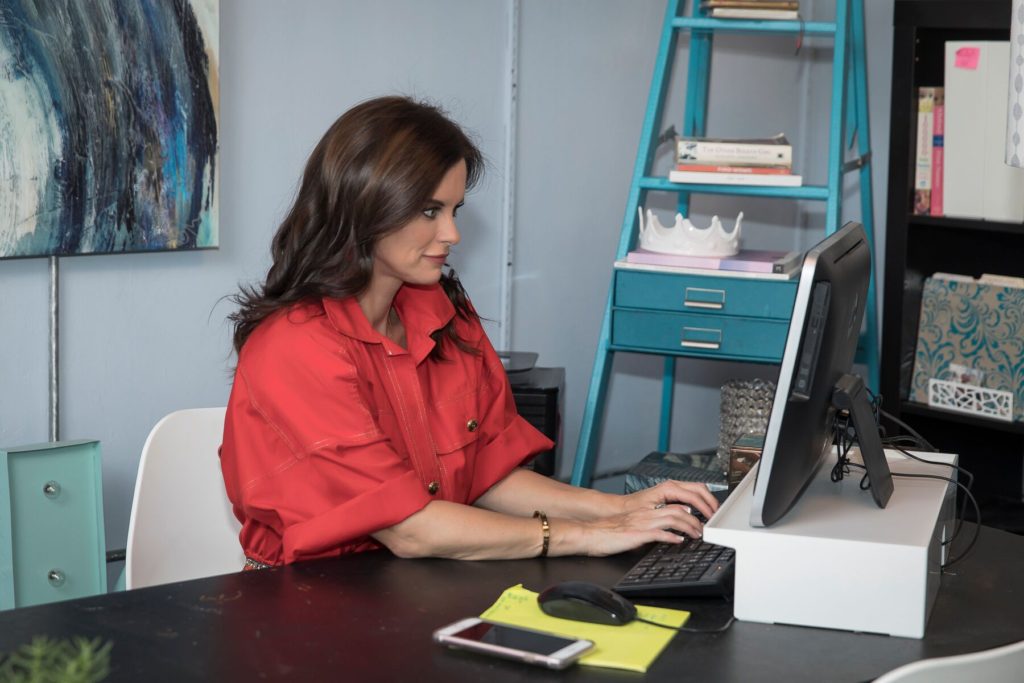 This is where the magic happens. The desk is the most important part of an office or study. It's a space to be productive and knock out whatever you are working on as quickly and efficiently as possible. It acts as the anchor in an office space. It houses most of the important things needed to complete every project and assignment.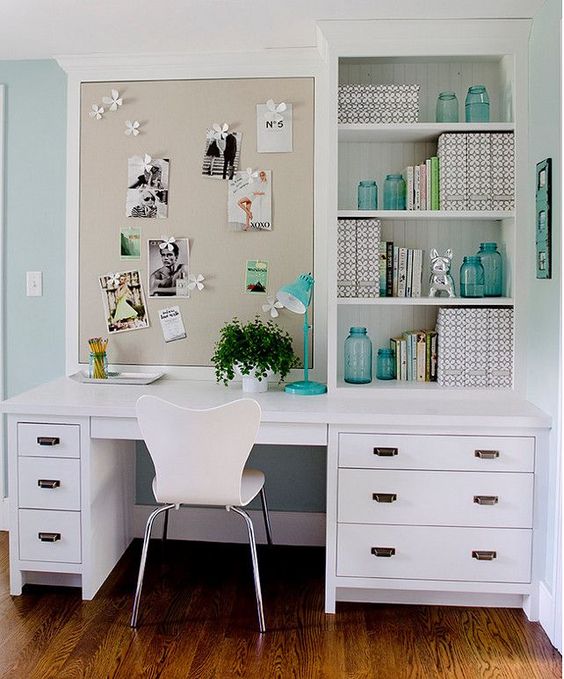 Choose a desk that you love. You will be sitting here often, especially if you love your space. It should emulate your style, and be able to hold key office supplies, your computer, and more.
Sitting Space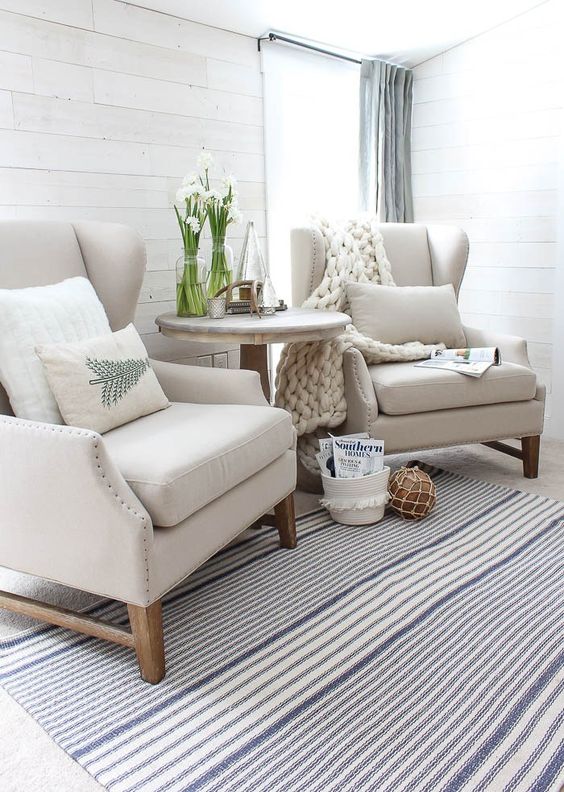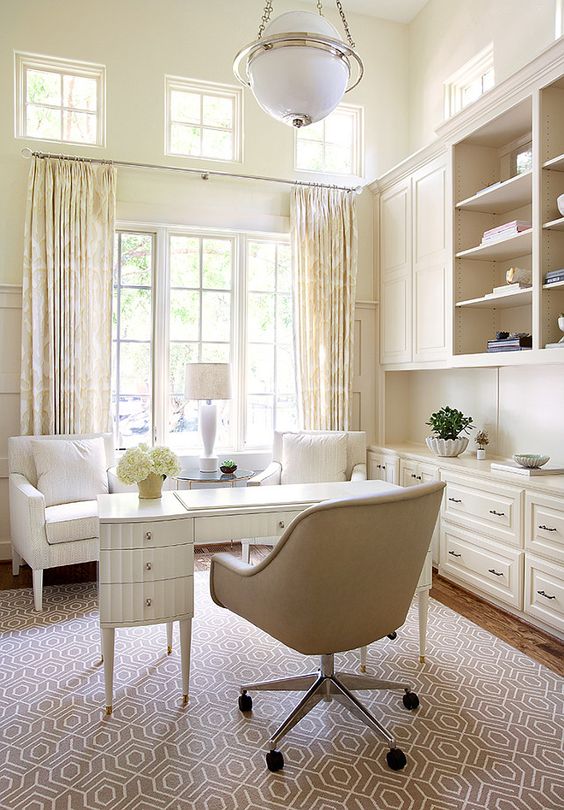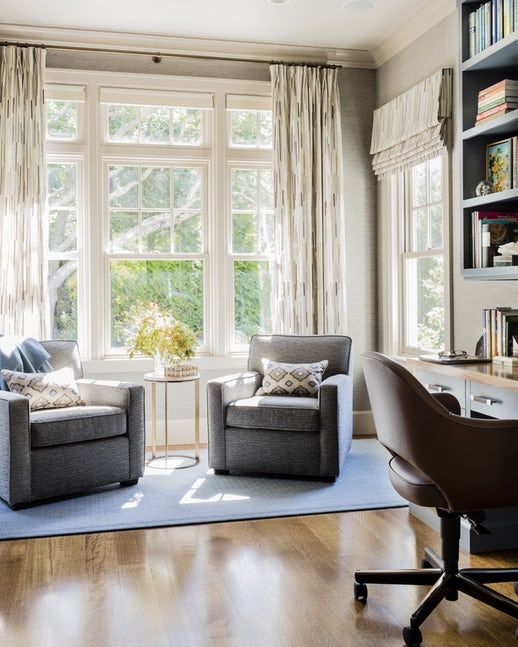 This area should be separate from the desk. You should have a space in your study where you can relax and take a moment to breathe. Your office doesn't have to be all for work, a little relaxation is always a must. Having multiple areas where you can move around is something KF always recommends. This way if being in one spot seems monotonous or you simply are in need of a change of perspective you can simply move to a different part of the room. Our desks are important, but our sanity is even more so. It's so helpful to have a comfortable spot in your study to relax and take your mind off of things for a moment.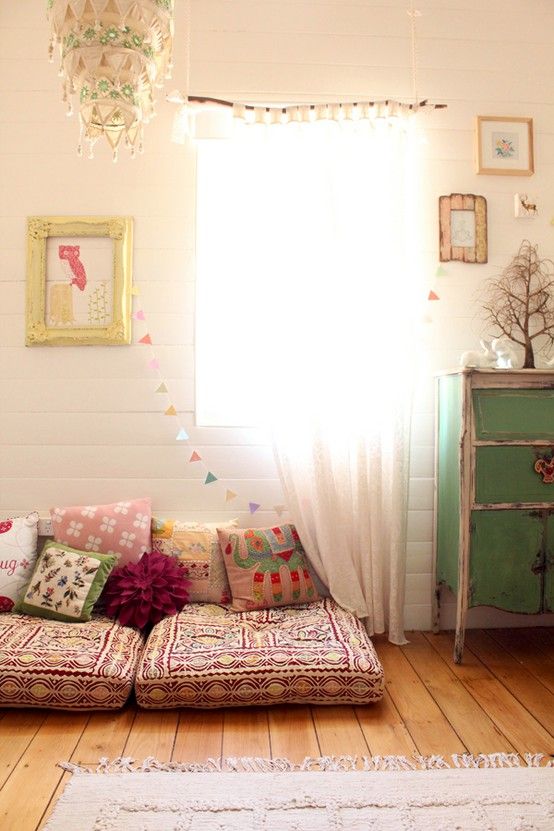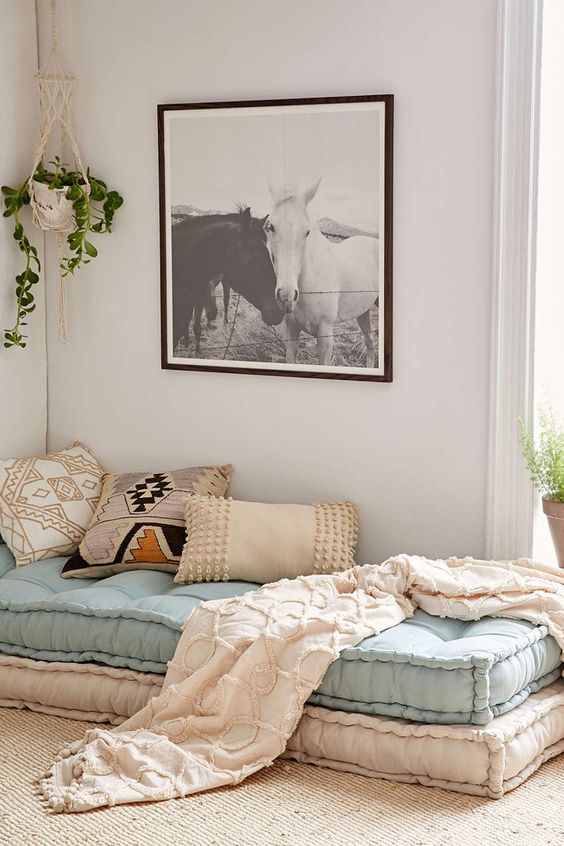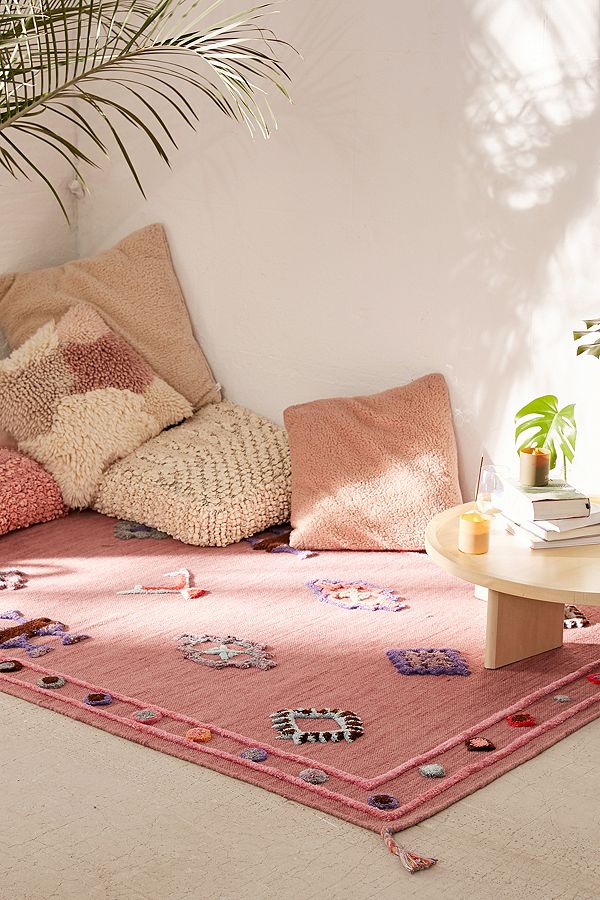 The sitting space doesn't have to be chairs or a sofa. Think outside of the box and make an area that really expresses your personality and style. You don't always have to work at a desk, and a comfy pallet area is also the perfect spot for your kids to hang out when they are with you. They can be close to you in a spot that is cozy and useful.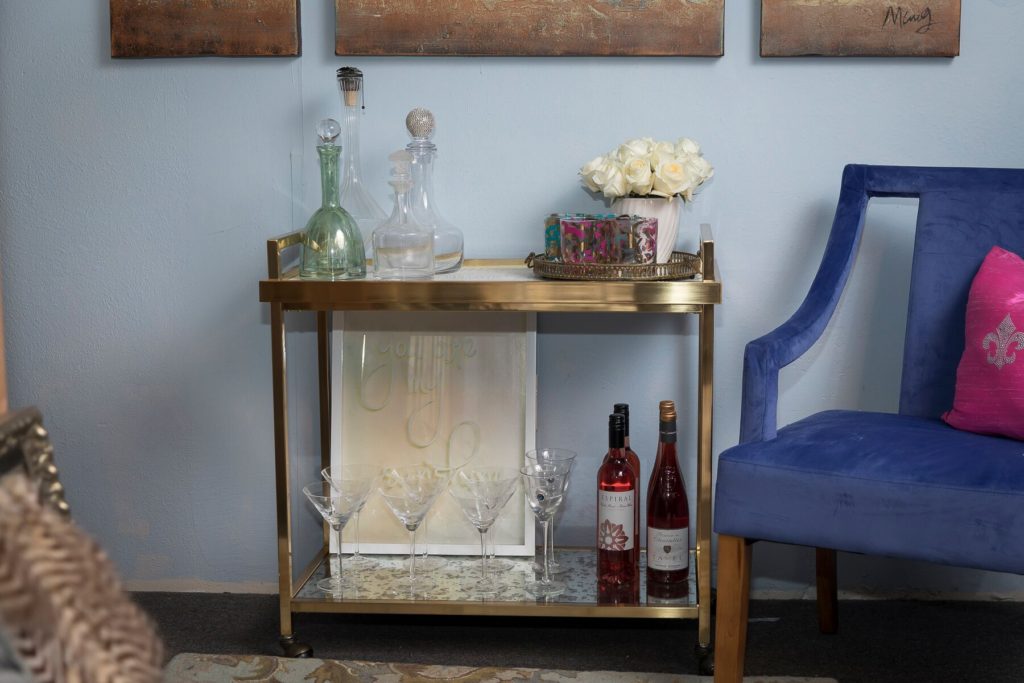 One of our favorite parts of KF's office is her bar cart. We love the idea of having one in your study. It's functional, fun and chic. The bar cart can hold more than drink ingredients, you can use it to hold different office necessities as well. The great thing about most bar carts is they are on casters, which make them super functional so you can move it around in your space. Learn how we style bar carts on last week's blog, here.
Organization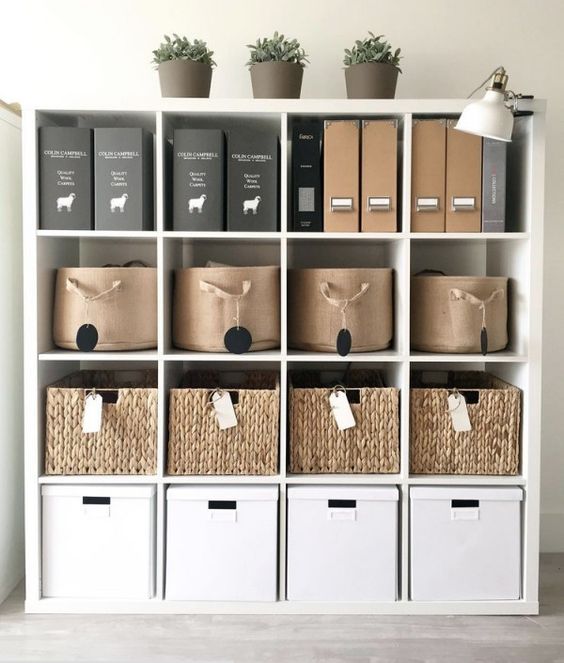 Every study should be equipped with outlets and spaces of organization. The space has to hold everything you need without looking cluttered and overwhelming. We love spaces that utilize book cases, shelves and consoles. Having a space with bins that are clearly marked and labeled makes your life so much easier and makes your study look that much better.
Check out 24 Unique Styling Ideas for your Bookshelves from Elle Decor.
If you don't have large amounts of space at your disposal, you have to plan well and use what you have available. If you have any wall space available, take advantage of it! Whether its above your desk or just a blank wall, install a wall-mounted bookshelf. This is a sure way to make your office functional and styling your shelves with well-curated accessories will make it beautiful.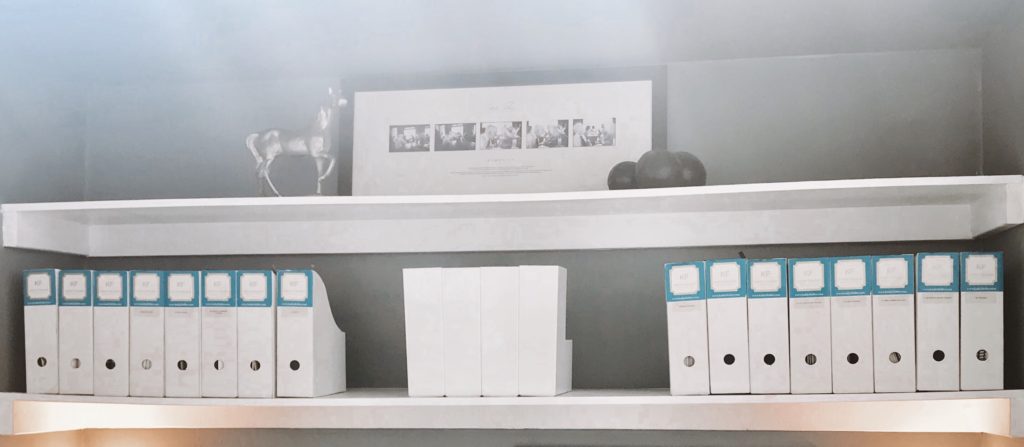 Use organizers and holders to hold important papers and documents. Label accordingly so they are organized and you can find everything quickly and with ease.
Read 10 Office Hacks to Get You Organized Now from HGTV.
Art & Accessories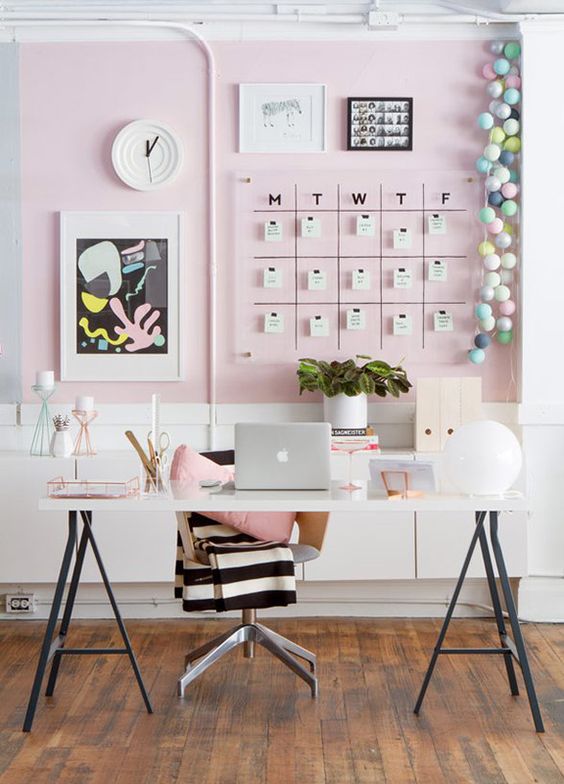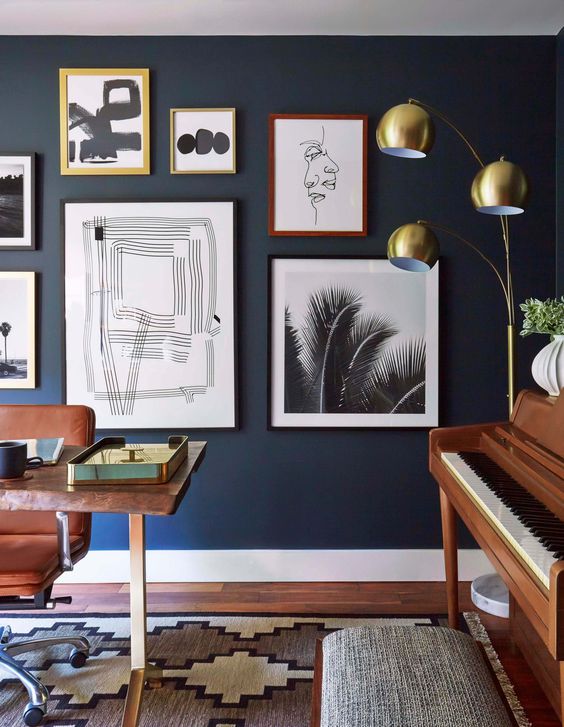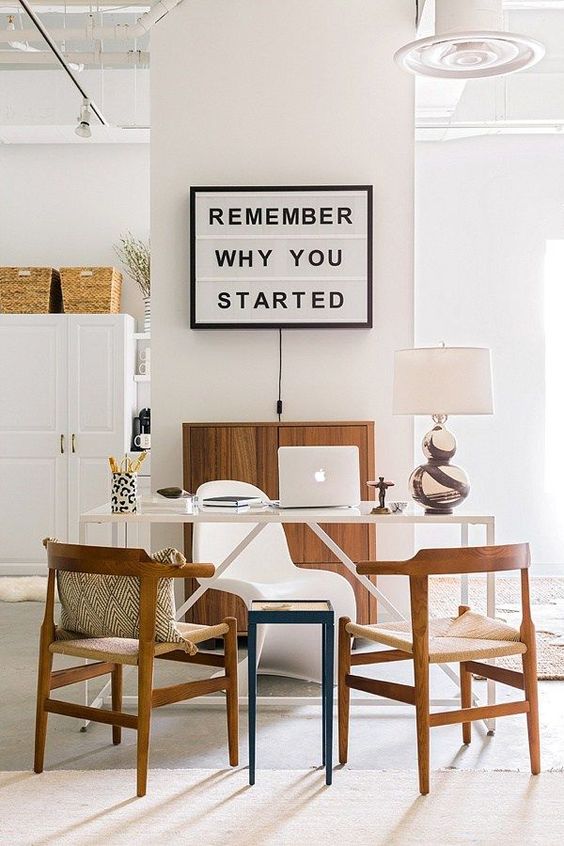 The most fun part of any room? Art and accessories are the game changers when it comes to design. This is what makes your space feel more personal and welcoming (and makes you happy when you walk in the room.) It is the area where you can truly take your creative freedom and run with it. Personalize your room with pictures of family and friends, your favorite art and quotes. An addition of lamps and different accessories to the room truly change and amplify the look and feel of your study in seconds.
Shop the Post