Fall florals are IN and one of the top trends of the season. Although you may associate the pattern with more of a summer or spring style, this design is here to stay through autumn. Gorgeous florals in muted fall colors rather than bright summer hues are absolutely gorgeous. Florals don't just mean flowers printed on a fabric. They can also be expressed through beautiful lace, crochet or embroidery.
Off The Runway
Fall florals were seen all over the runways at fashion week in New York, London and Paris. A few of our favorites… Dolce and Gabbana midi dress and the YSL mini dress with a low V neckline. Both ensembles showcase stunning ways to wear and style this trend for Fall.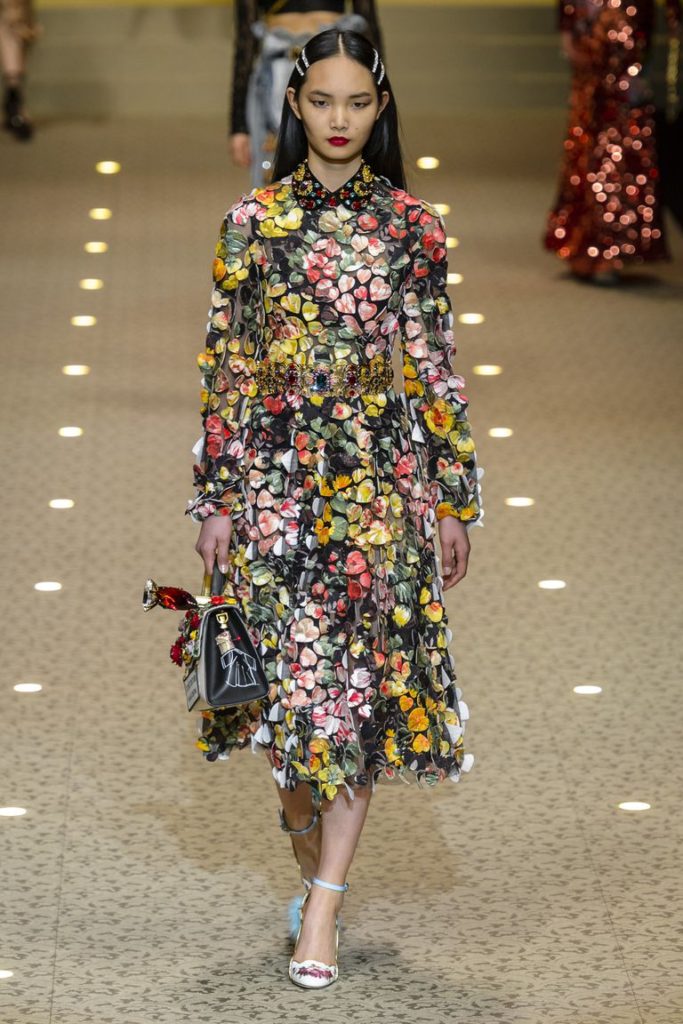 Feminine and elegant with heels, this look is stunning for girl on the go. Perfect for a luncheon or cocktails and is gorgeously striking.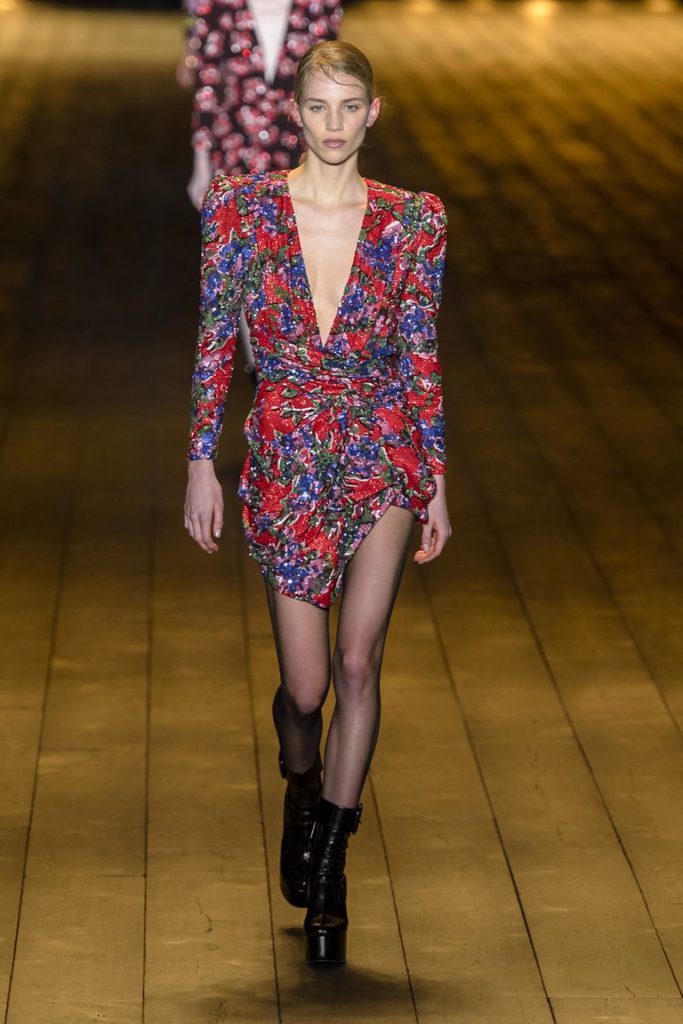 Who says florals have to be feminine?  Sexy is THIS look from Saint Laurent.  The perfect evening ensemble, but if you want to take it into the day, throw on a black blazer or long duster, add tights, and a pair of heels to create a striking work or lunch look.
Street Style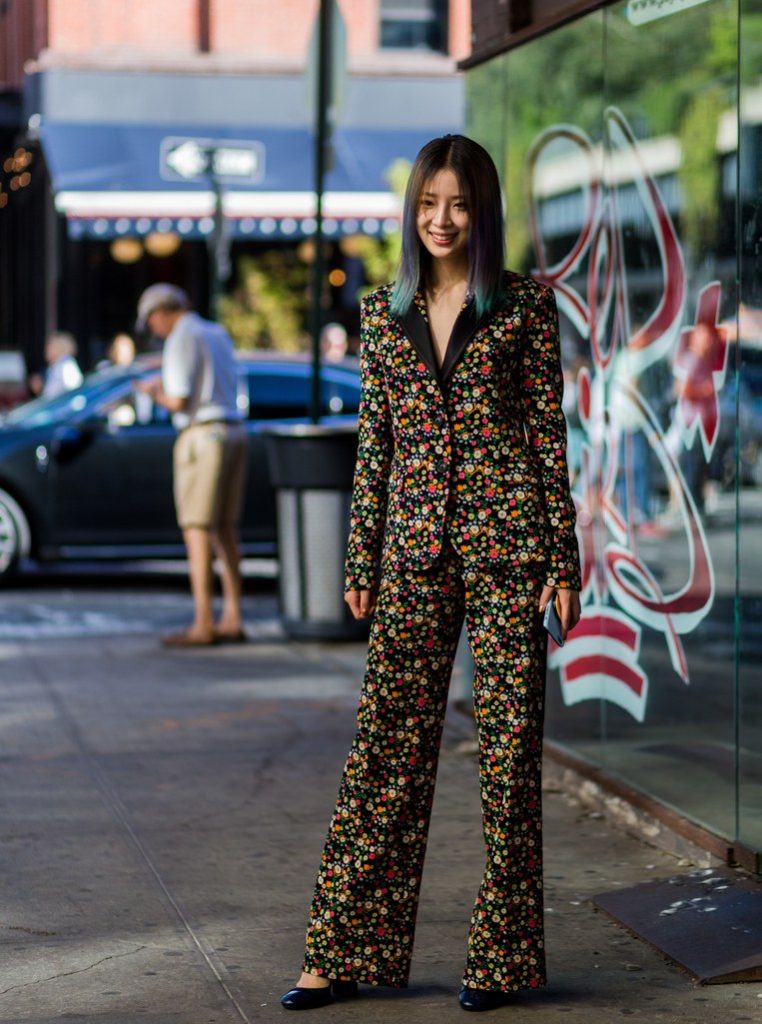 Don't be afraid to be bold with this trend.  A small pattern in more subdued, muted colors or ones with a black or neutral background are key when going for this look.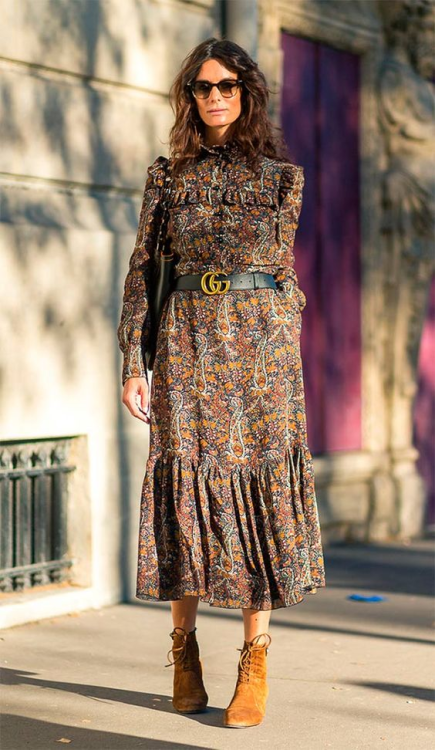 Adding a statement belt is definitely a game changer with any outfit, florals included.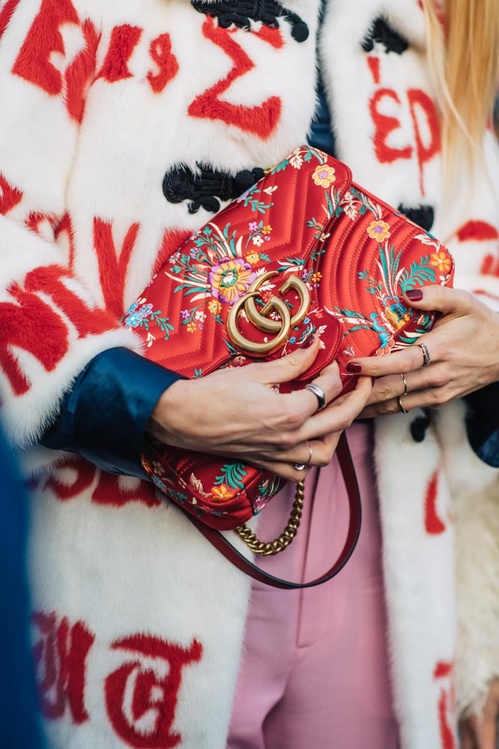 Another option ~ accessorize with floral. Just because it's popular doesn't mean you have to wear it as a shirt, dress, or skirt. A bag, shoes, belt, or earrings in floral make a statement and add a stylish, on-trend element to your outfit. Sometimes pairing it as an accessory makes it more glam and impactful.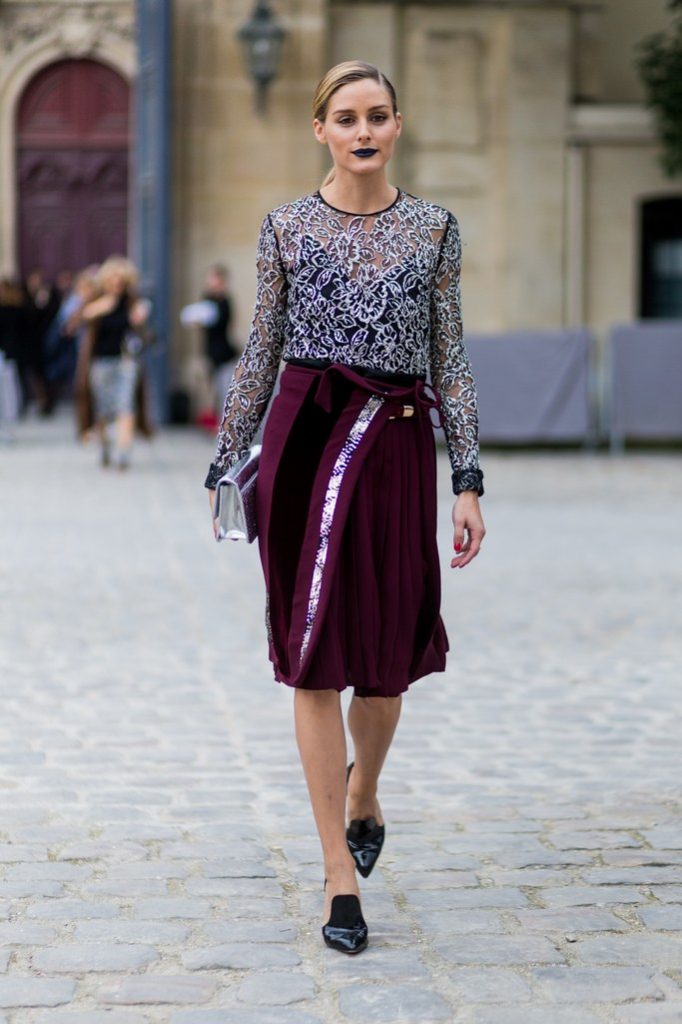 Subtle touches like this blouse that hint to floral elements, paired with this gorgeously textural skirt are a refined, classic with a modern twist.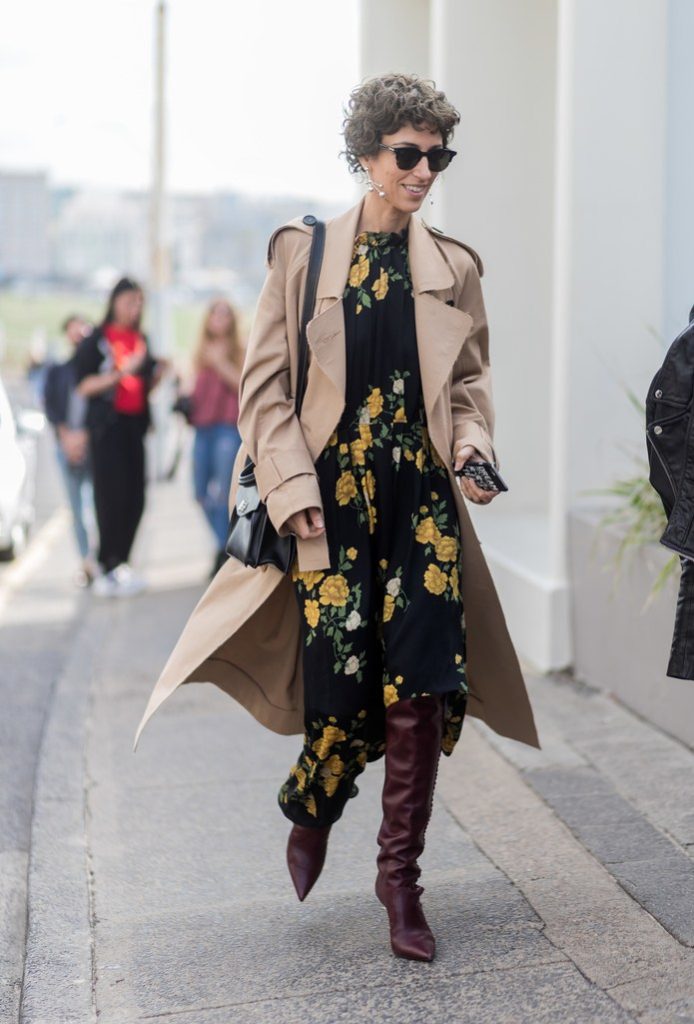 Make florals fall worthy with fall clothing and accessories. Trench coats, boots, hats, and jewel toned counterparts take this print into the upcoming season seamlessly.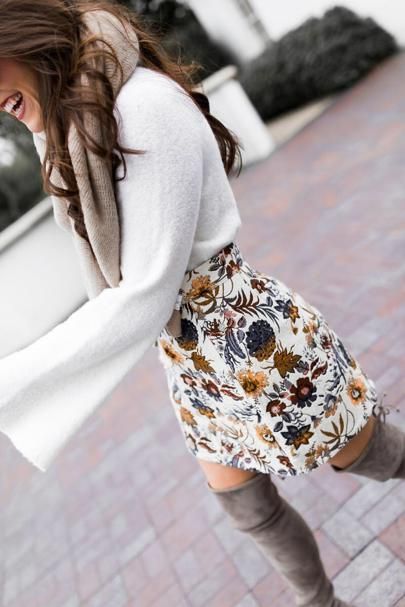 Shop Our Favorite Fall Florals

Shop KF's Look