For women on the go, functionality is just as important as style. It's so important to wear items that are as versatile as they are comfortable. From brunches to meetings and everything in between, KF's favorite wedges have seen it all! This pair of shoes is a definite workhorse for the on-the-go girl. They seamlessly go from one event to another and pair perfectly with an endless amount of different looks. Kathy wore them in Dallas to brunch and and to run errands, and then in New York to major business meetings and travel. These wedges are cost-effective, fashionable, and versatile. What more could you want or need in a shoe?
Shop The Shoe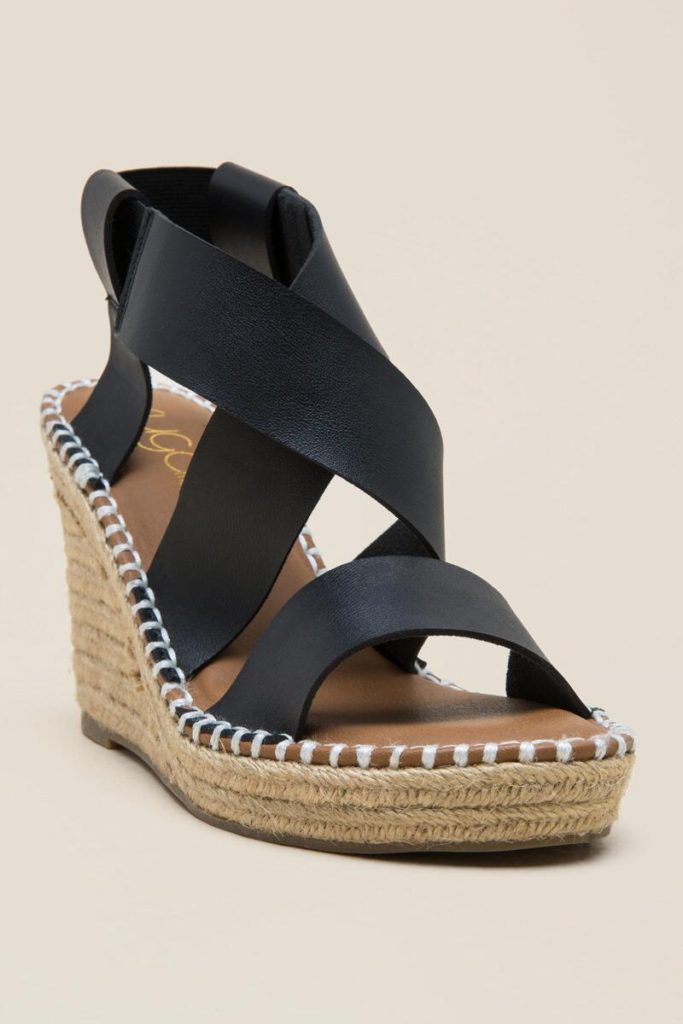 Available in black or brown, this soft espadrille-style wedge, is casual enough for day-time meetings and events while still being strappy enough for any date or dinner in the evening!  Plus, wedges are typically easier to wear than a pair of pumps, so you can go from day to evening without aching feet.
Solid Hopeful Criss Cross Strap Jute Wedges from Francesca.

Shop The Look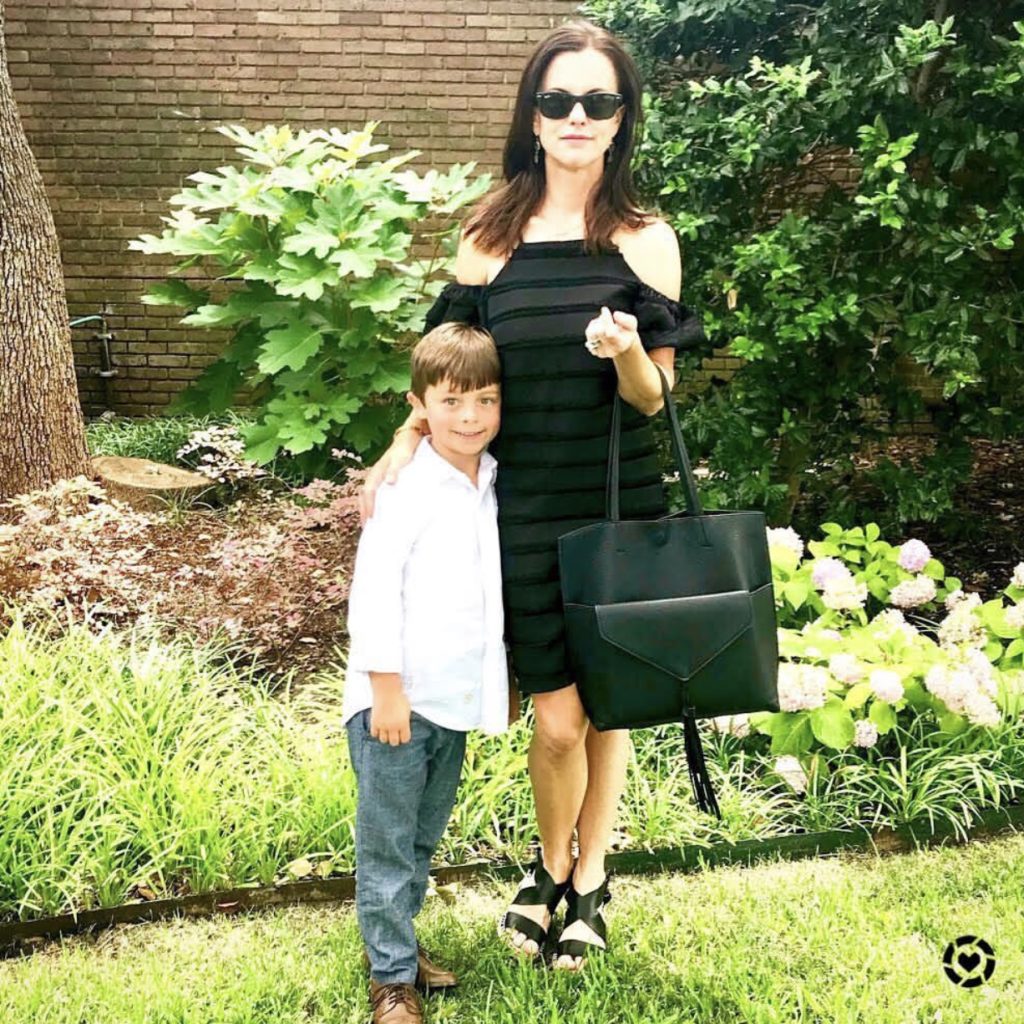 Kathy loves to pair these shoes with a simple, but chic black dress for her go to mom on-the-go look. Shop Kathy's dress on Follow The Trends.  These wedges quickly amplify the dress to give her whole look a little more oomph! and add a little length to her ensemble. She paired with the best bag for working women and moms alike. It's large with compartments for everything you have to carry (including a removable iPad case with tassel!), making it not only adorable, but super functional.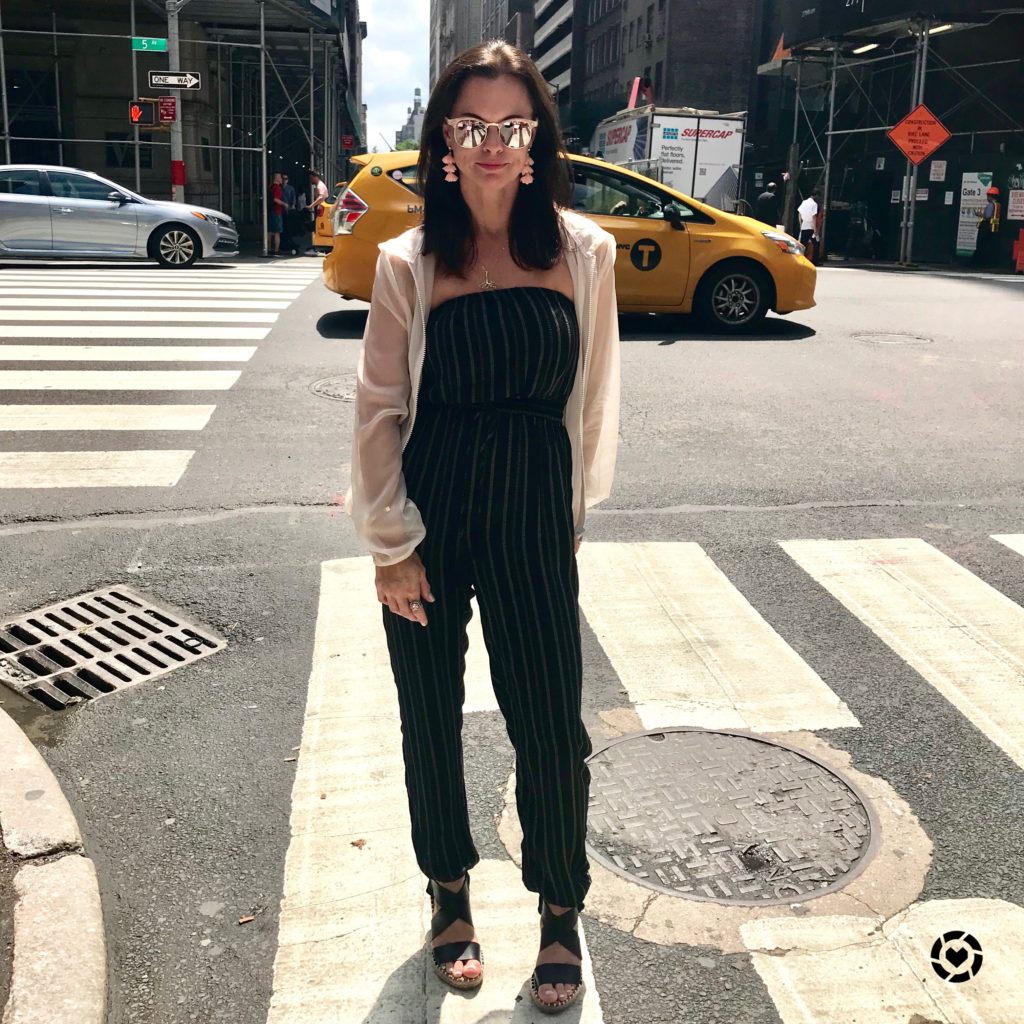 Can you say fabulous? KF paired these go-to shoes with this business chic jumpsuit and sheer jacket for a few meetings she had in NYC. She made the look her own by accessorizing with some statement earrings and a great pair of Target sunglasses (under $15!). Not only did these shoes pair perfectly with her look, they were comfortable enough to walk the streets of the city that never stops, and we don't think she ever does either!

Shop The Post