Some day's it's nice to just work from home in bed. In your own room, from your bed in some of your most comfortable clothes. KF says that her room is one of the most relaxing and inspiring rooms in her home. and one of her most fave rooms. It's calming and comfortable, which makes it perfect to relax and work in a non-stressful setting. The best way to work from your bed is to have bedding you enjoy being in. It should reflect you and your style, while still being comfy and cozy. Bedding is something that is so personal and specific to every person, and KF may know this better than anyone, given the fact that she's been designing it and manufacturing Isabella Collection by Kathy Fielder for over a decade!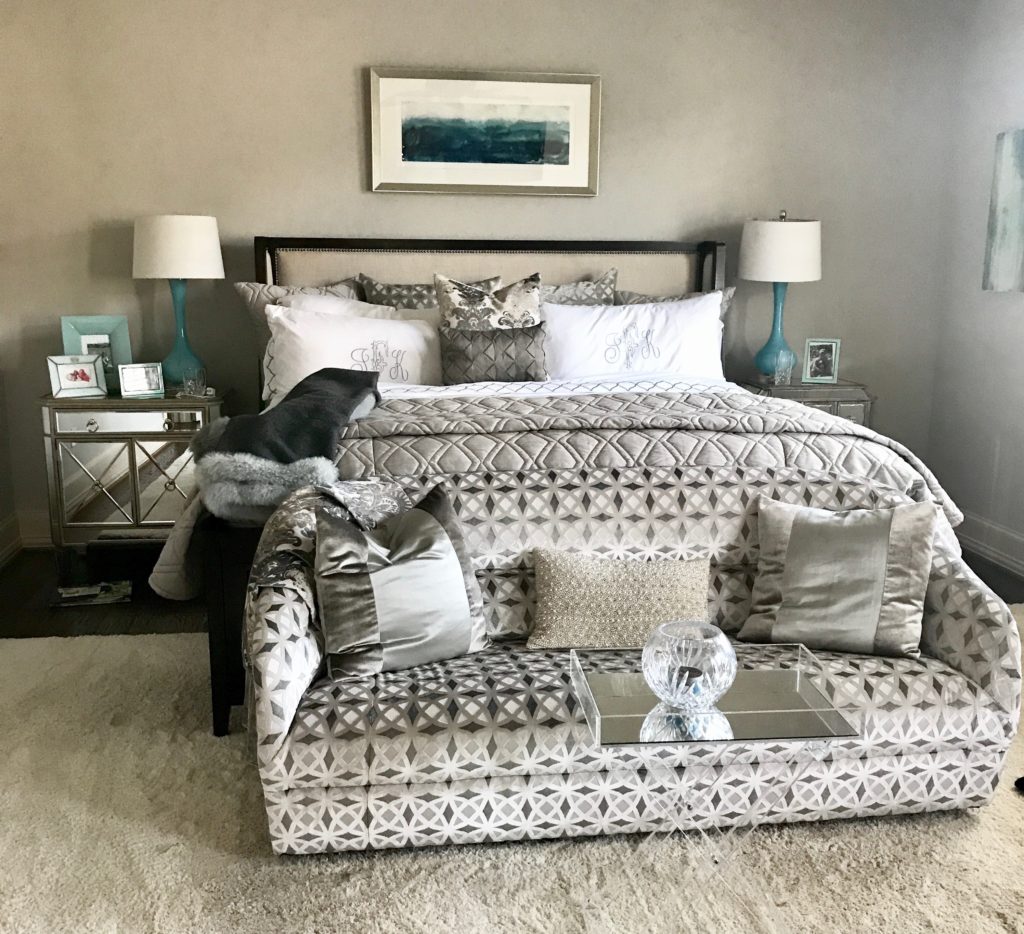 The Perfect Bedding
Kathy designs and runs the manufacturing of her own bedding line called Isabella Collection by Kathy Fielder. Sold at Horchow and Neiman Marcus, she designs looks for all kinds of style and interiors.
KF Tip ~ Want to make the perfect designer look for your bedroom? If so, then  including multiple layers when designing your bedding is a must.
It so easy to dress your bed up or down depending on your mood and your room's style by adding in layers that create texture, softness, and visual interest.  Layers are also very functional depending on the season.
Adding layers instantly gives your room a quick designer revamp.  Let's face it, it's so fun to change your space up – it makes it feel new and exciting, ultimately making it more enjoyable to be in! Check out some of Kathy's picks so you can work from home in your perfectly relaxing and stylish room on your next stay-at-home and work day.
Caspin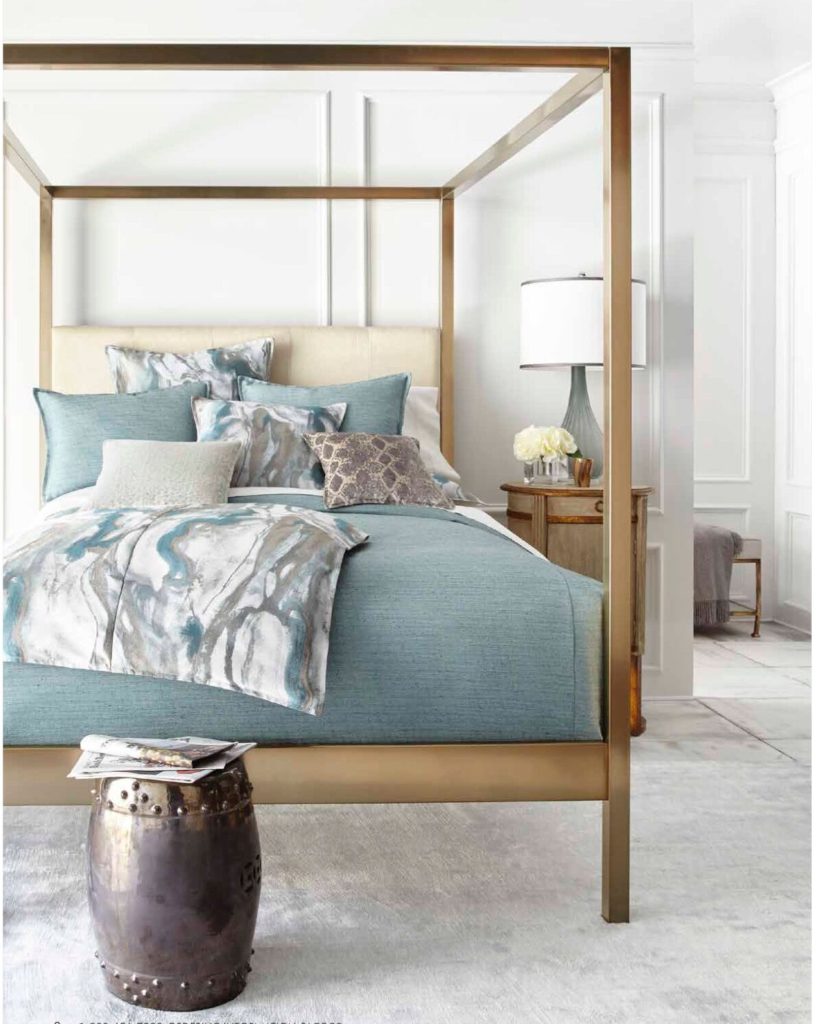 Marble and agate meet in this gorgeous bedding. If blues and grays are your thing, this is the bedding for you. It's as stylish as it is soothing. Caspin draws you in so that you'll never want to leave your space. This is the perfect example of being able to dress your bed up or down. Throw the duvet on for full glamour or just use the blue linen blend duvet for a simpler look. Combine both to make the perfect statement.

Maya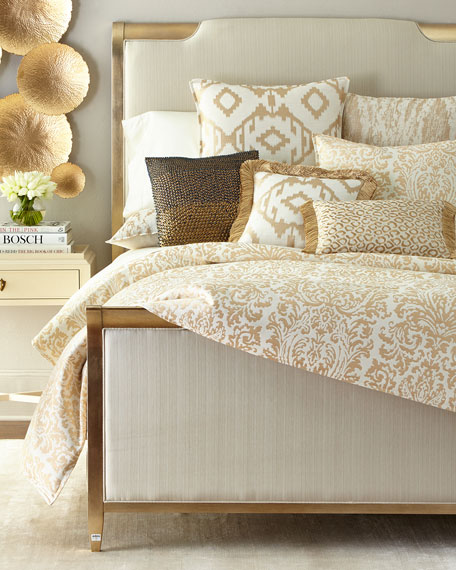 For the person who loves traditional design with a modern take. This gold bedding is classic, elegant, yet up-to-date. It's effortlessly glamorous without feeling stuffy – it's warm and welcoming. Go all out with each decorative pillow or throw in a couple neutral ones so that the eye goes straight to the fabulous duvet.

Marcello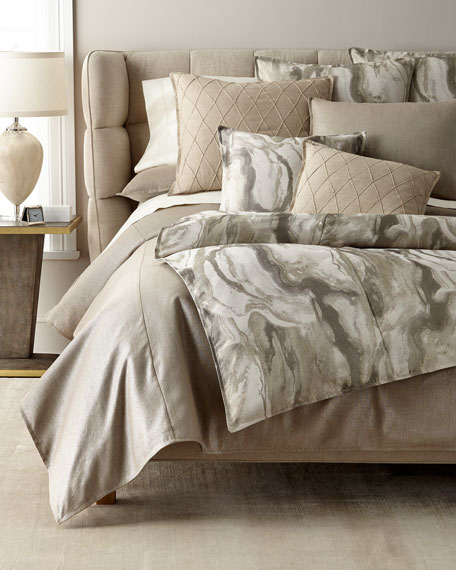 This neutral look takes our breath away. It is so sleek, modern, and cool. Marcello looks amazing in any room, it's so easy to pair with different styles and finishes of furniture. Go totally neutral with the simple and clean linen-blend duvet. Or, go full on fab with the marble duvet. Combine both for the perfect luxury layering factor, but we warn you… You may never want to get out of bed.