Imagine waking up at your leisure, rolling out of bed and making your favorite breakfast. You look up and admire your living area that perfectly transitions from outdoor to indoor with ease. You head out to the plush outdoor portion of your living area. Sitting down on your outdoor sofa, you enjoy your meal in the warm sun and in your comfiest pajamas. One of the dreamiest rooms we can imagine is one that seamlessly transitions from indoors to out on those lazy days of summer. In order to make this perfect transition, we have some inspo that will have you starting construction stat!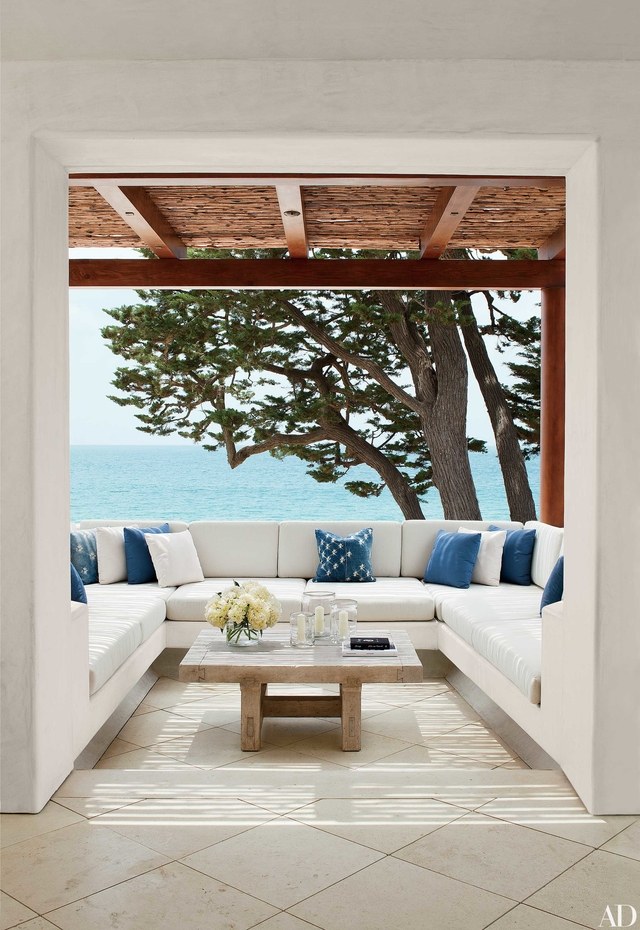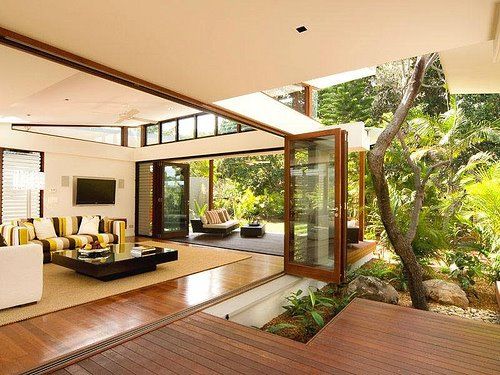 Aside from the fact that this design style is completely enjoyable for an easy night in, it is also perfectly designed for entertaining. Opening up your doors for a party easily transitions your guests to your outdoor living room and is a fabulous party trick. It also allows you to invite more guests. The party will flow as seamlessly and beautifully as your rooms do.  Don't have the perfect outdoor view?  You can make one with landscaping, hardscaping, and building various sitting and dining areas throughout your outdoor space.  Visually interesting, this gives your outdoor environment more depth if nature is not available to do the trick for you.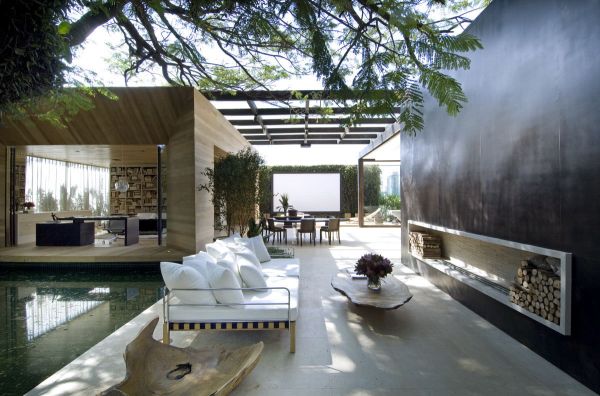 19 inspiring seamless Indoor/Outdoor Transitions on homedit.com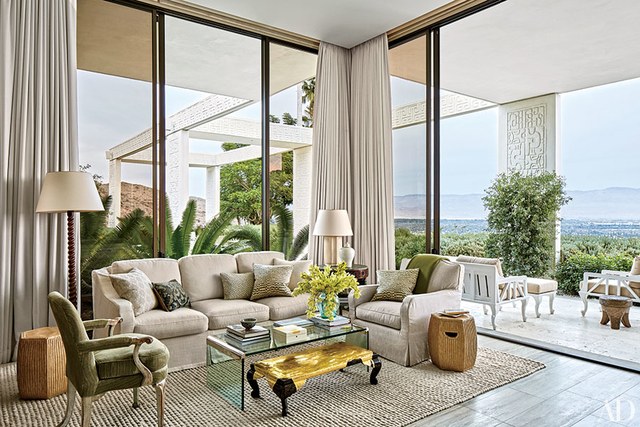 Decorate each so that they tie together well and are inviting and comfortable..  Make sure you designate areas in both spaces for sitting, relaxing, and for great conversation.  Outdoor furniture, accessories, and textiles have never been more beautiful than what is on the market today.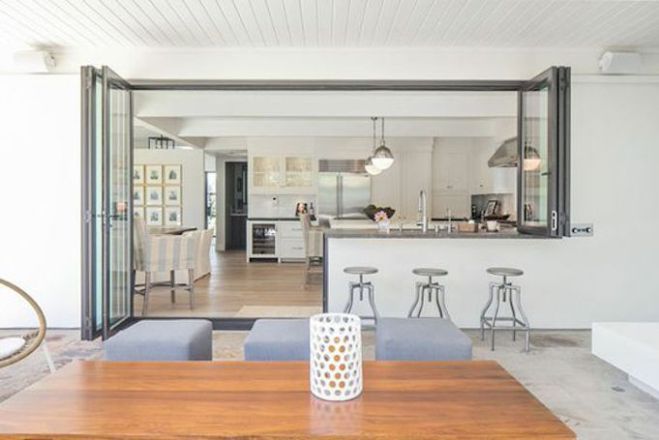 See 10 dreamy Indoor/Outdoor living spaces on beckiowens.com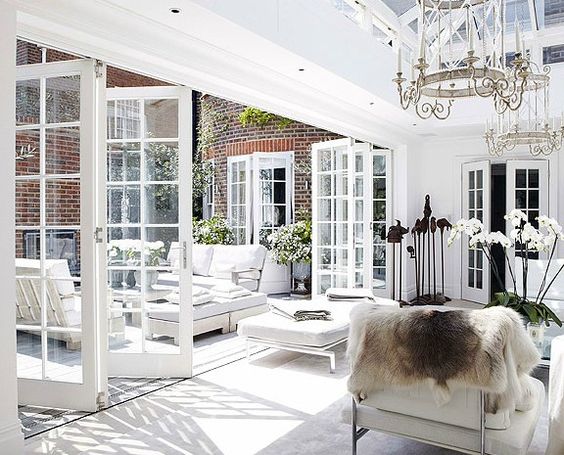 At first thought, this concept may only seem appropriate by the ocean or in the mountains.  However, we think that it makes any home better and more livable.   Whether your style is shabby chic, farmhouse, modern, or traditional, this style opens up your home, connects you with the outdoors, and gives you more usable space.  Can't do a wall of California style doors?  French doors can work just as well to give your home that open, airy feel.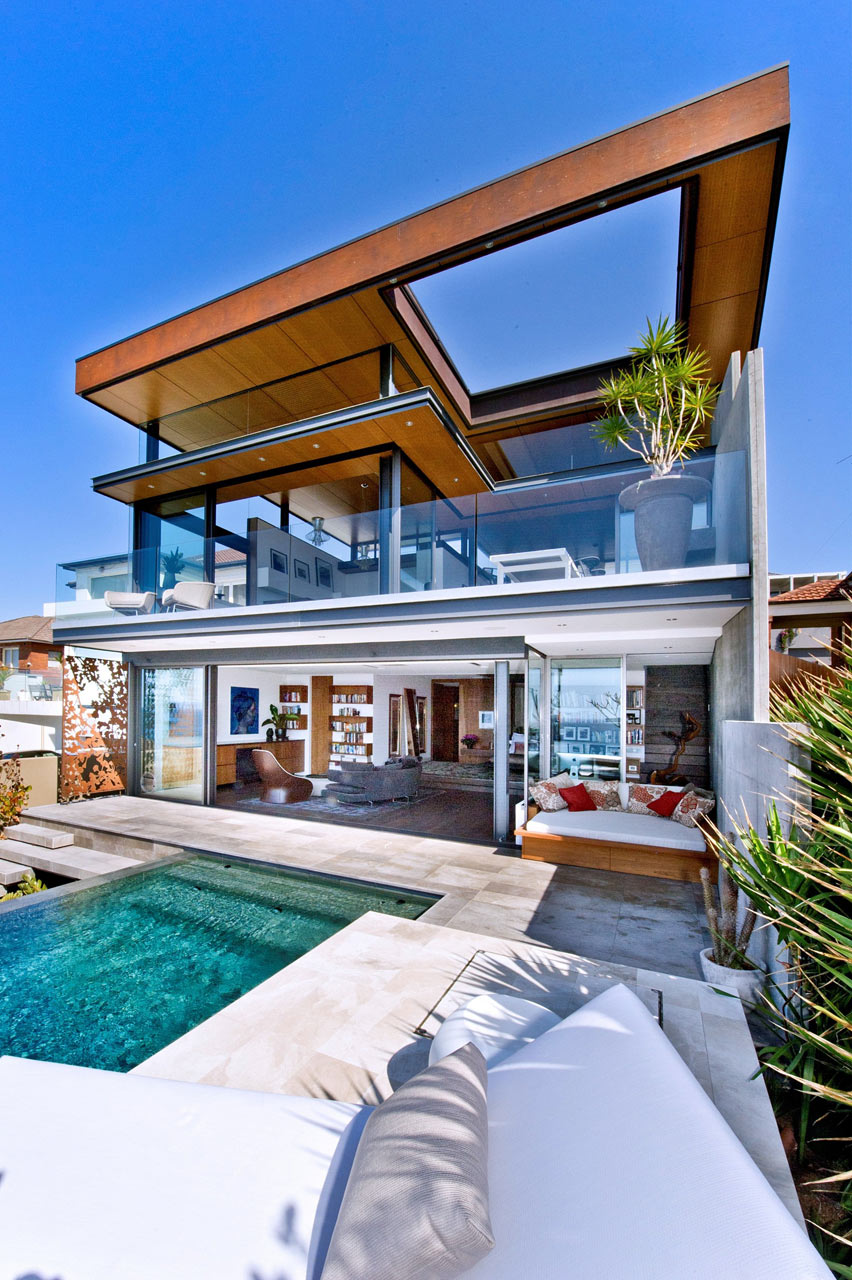 See 10 homes designed for Indoor-Outdoor living on design-milk.com
See tips on how to create your outdoor living space on hgtv.com.