There is something so very classic about black and white. They are the staples in everyone's wardrobe. Whether you want to use them as neutrals, in a monochromatic look, or paired together, black and white is always a classic choice. Here at KF, we know how striking this combo can be. Take a look at our favorite ways to style and wear black and white to make an entrance day or night.
Black Bottoms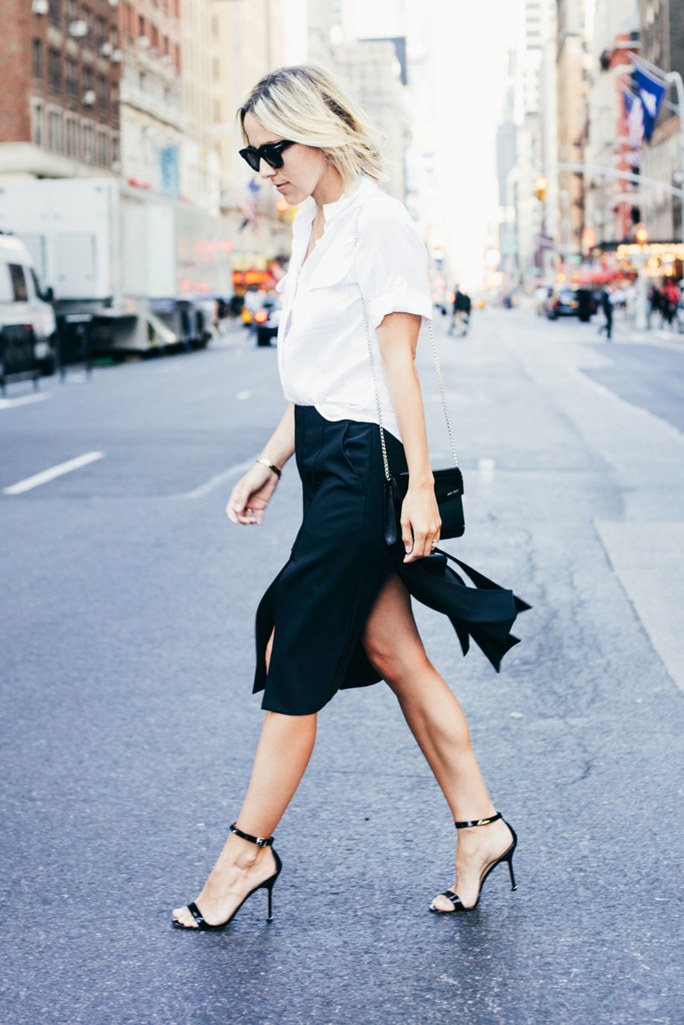 Maybe the most classic way to wear this combo… pair a black skirt, shorts, or pants with an airy white top, and you have a fab modern-day work outfit or cocktail ensemble that is instantly impressive and says Slayer! The white works as a crisp and stark contrast to very trés chic black bottoms. Need a softer, more feminine ensemble?  Add a bit more white and make it light and carefree.  Want more of the diva look?  Add in extra black to make it a little more striking and sexier.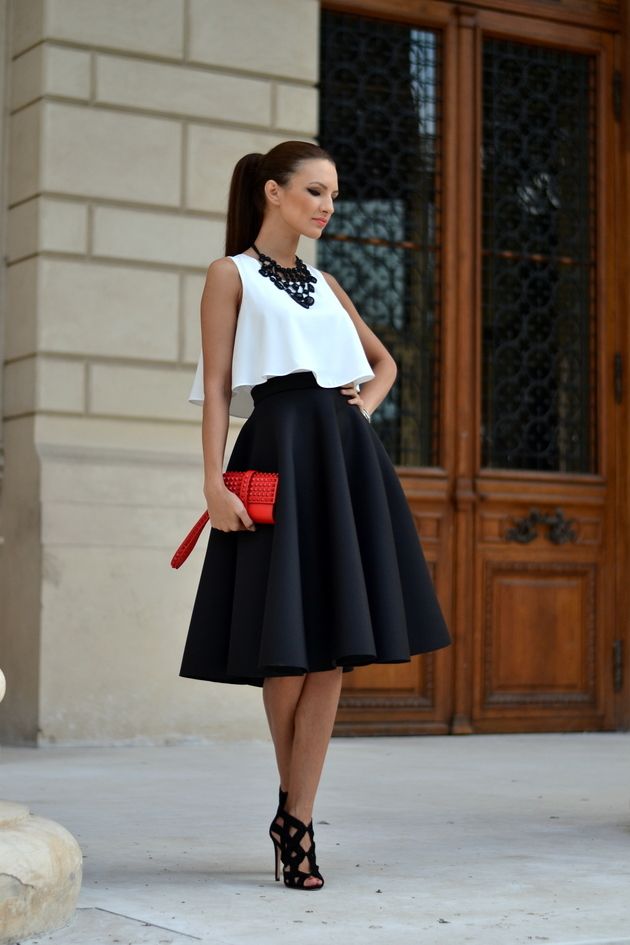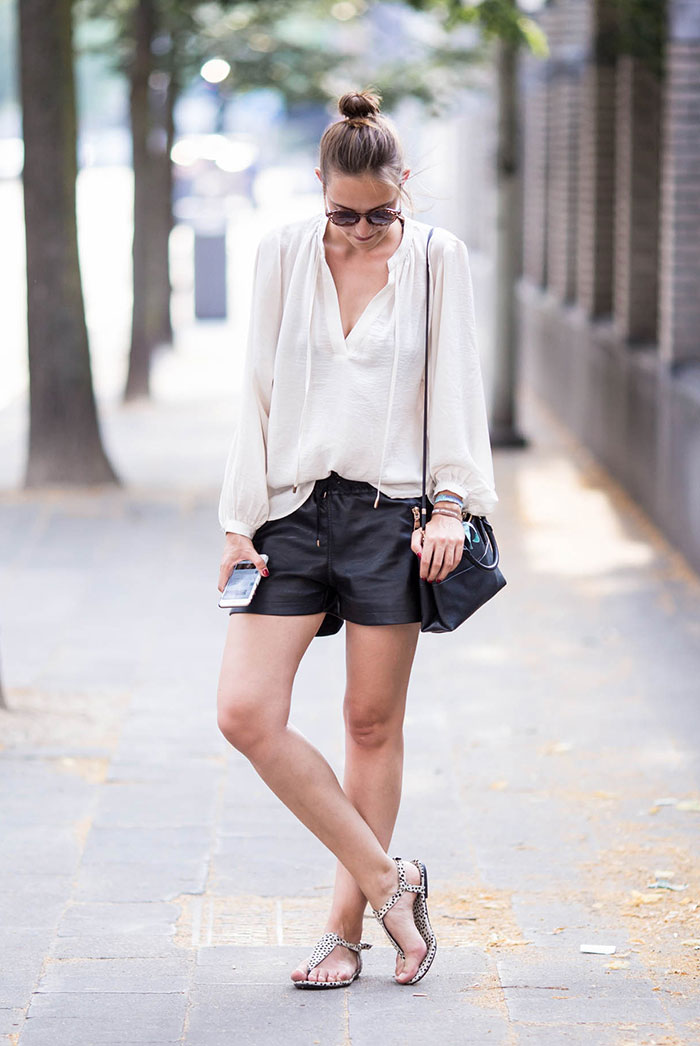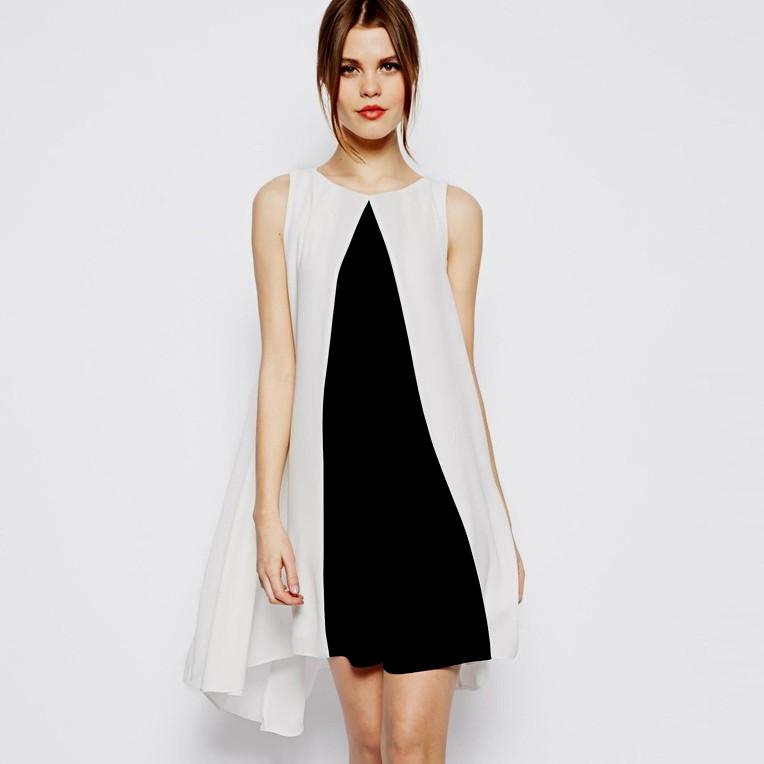 Black & White Patterns + Texture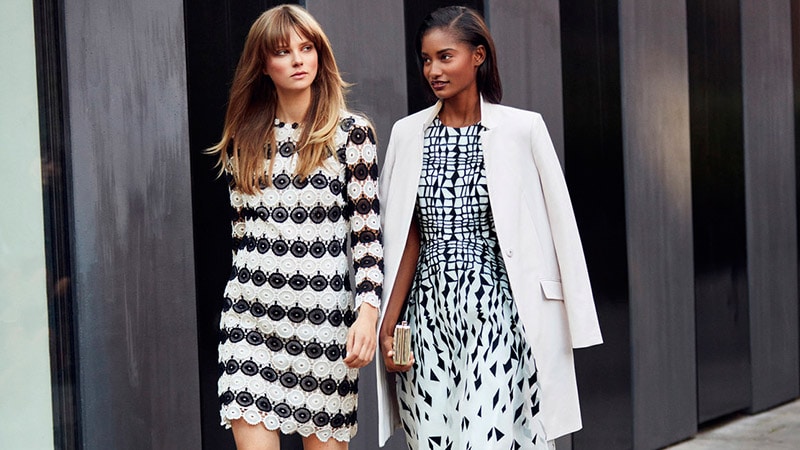 Mixing white + black in different patterns is a fun and glam look. Pair solid statement accessories to ground all the different patterns, and throw a black or white jacket over your outfit for cooler evenings paired with some cool, strappy pumps.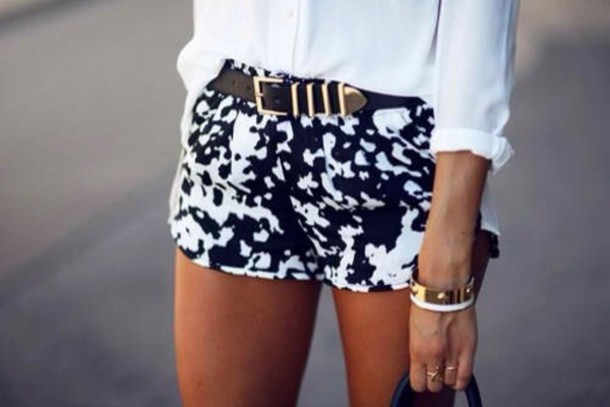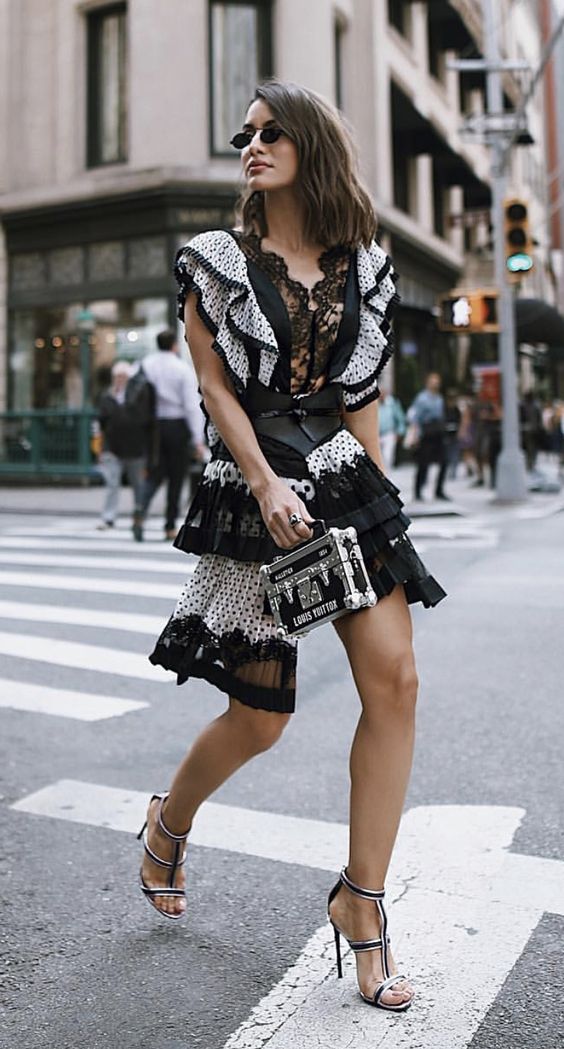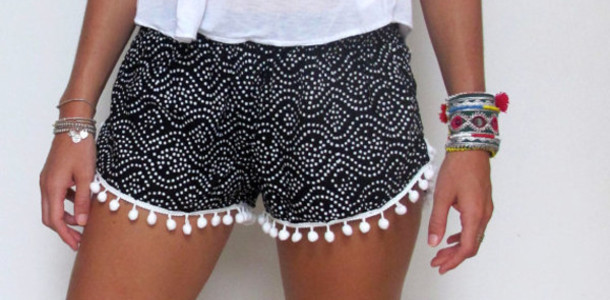 Black & White With A Pop Of Color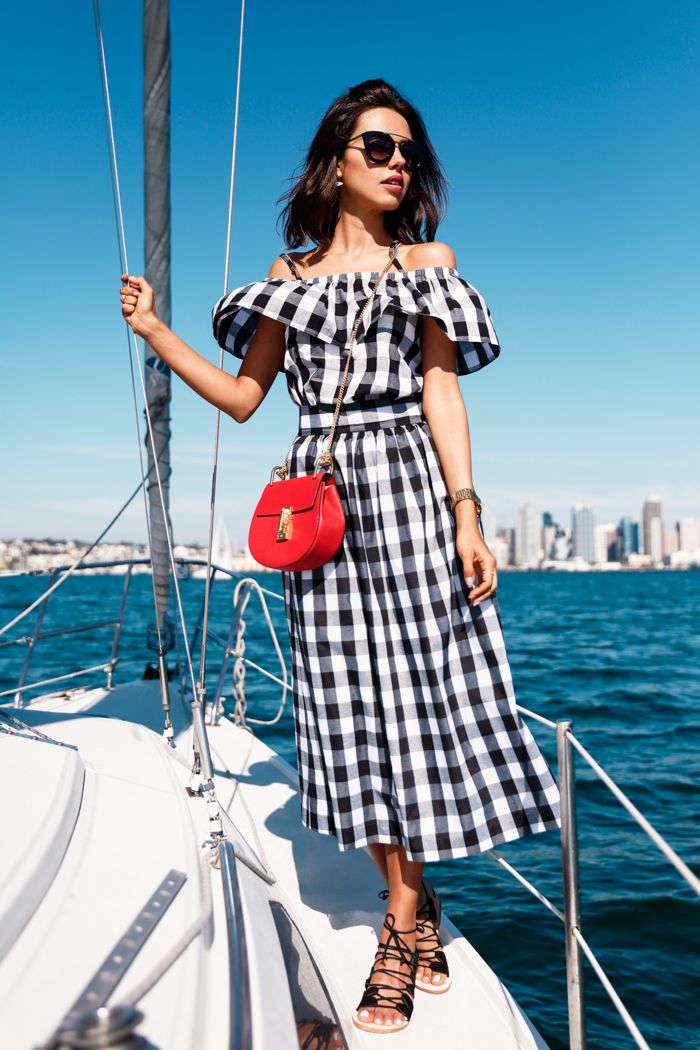 The quickest way to make a statement with black and white is with a pop of color.  Whether it's your shoes, accessories, or handbag, adding a splash of turquoise, pink, or red is an eye-catching and a game changer.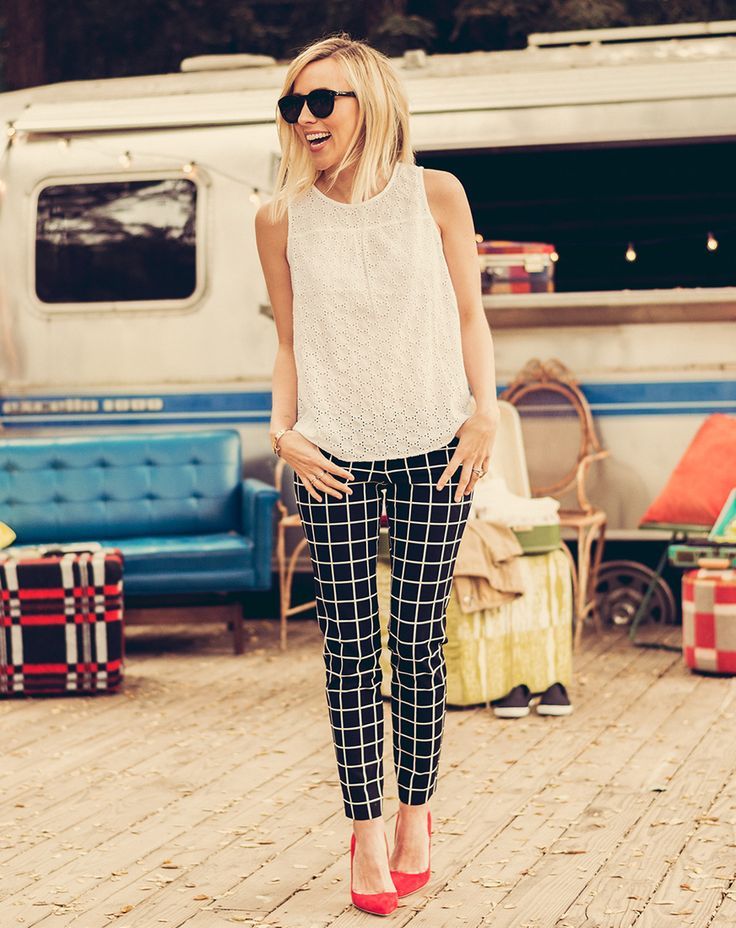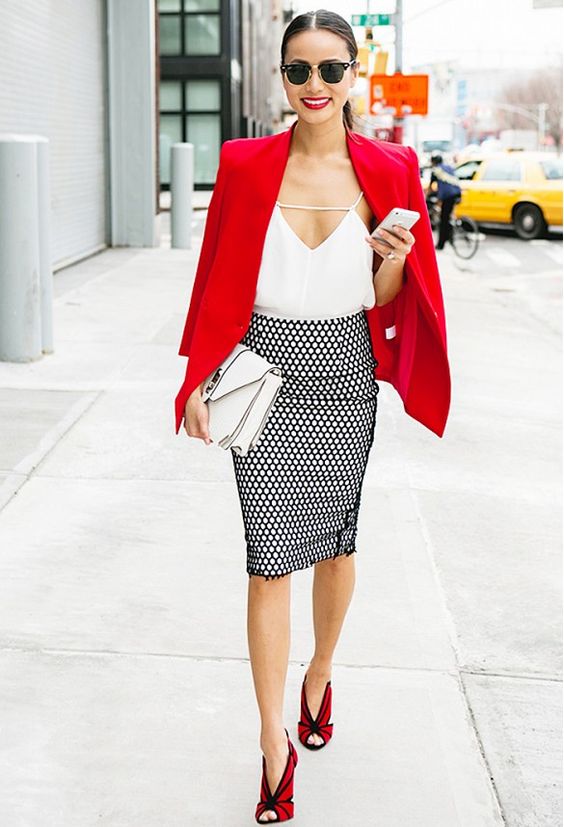 Red, black and white is a combo that is timeless yet always fashionable. Whether you like the color as a bag, shoes, or blazer it creates the perfect statement while still keeping the look striking and elegant.
White Bottoms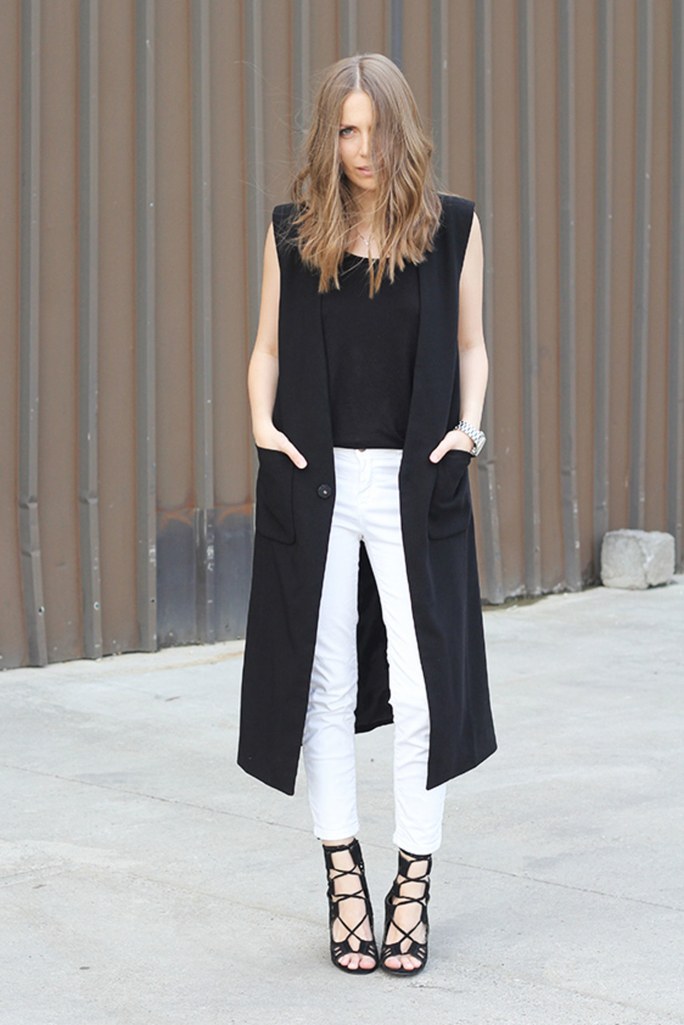 White bottoms with black on top makes a very chic contrast. Now that it's getting warmer,  it's time to bring out your white jeans, pants, skirts, and shorts since the crispness of the white really sets off the sharp contrast of the black. This look is easy to dress up or down. Much like black bottoms, this look transitions seamlessly from work to cocktails with a few key accessory changes!