With summer coming to end and fall soon to be in full swing, it is easy to stop making healthy choices in favor of comfort foods. As the weather cools down reaching for your favorite pasta, bread, or potato dish seems like a no-brainer. It may also seem like a sure fire way to lose the summer body you worked so hard to achieve. Instead of reaching for foods high in carbs, try incorporating some of these healthier options into your fall diet for decidedly more delectable alternatives.
Plantains 
Plantains are a great option when trying to cut back on grains. They are incorporated into a lot of gluten-free and paleo diets because of the incredibly nutritious quality they bring to your meals. Not only are they delicious, they are very versatile and even work great when trying to make baked goods healthier! Plantain waffles and pancakes are delish and great breakfast alternatives to your normal fare. 
Zucchini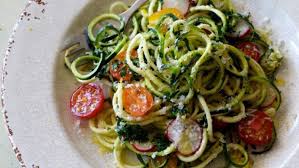 There are endless options when it comes to replacing your favorite grains with zucchini. Due to it's neutral taste and amazing health benefits, it is one of the easiest food items to incorporate into your diet. Zucchini can replace pasta, bread, rice and is easily baked into your favorite brownie or muffin recipe for added nutrition.
Garlic Parmesan Zucchini Pasta Recipe
Cauliflower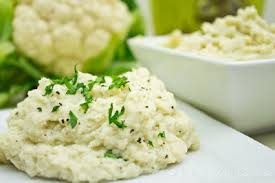 Another versatile and easy to prepare carb substitute is cauliflower. Cauliflower can work as crust when making a homemade pizza, tortillas for taco night or is a delicious and easy way substitute for potatoes.
Garlic Mashed Cauliflower Recipe
Portobello Mushrooms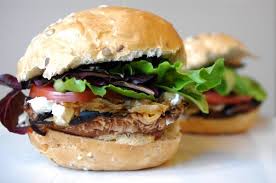 Low in sodium, saturated fat and cholesterol,  portobello mushrooms are an ideal substitute for bread. Using them as buns when eating a hamburger, or stuffing it with your favorite pizza toppings for a healthy  alternative to your normal fare.
Portobello Mushroom Burger Buns Recipe
Leafy Greens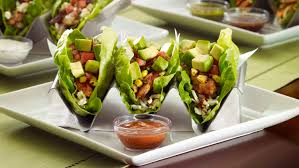 Lastly, packed full of nutrients and health benefits are leafy greens. Romaine lettuce works great as a taco shell and easily replaces the bread around your favorite sandwich ingredients. Added tip: baked kale chips, drizzled with olive oil and sea salt are fabulous (and easy! to make) potato chip replacements.
Turkey Taco Lettuce Wrap Recipe