If you're looking for a new approach to the lovely color blue, we suggest a look into the totally trendy hue, aqua! Although it may not be your first choice for painting a wall in your house or for your new sofa, it makes a statement and is inviting to your family and friends. Aqua blue actually is a livable and friendly color choice that is soothing and calming in any space in your home. Whether it's in your kitchen accents, bedroom pillows, or the color on your walls, aqua blue stands out among most and leaves a lasting impression in your home.
Our inspo colors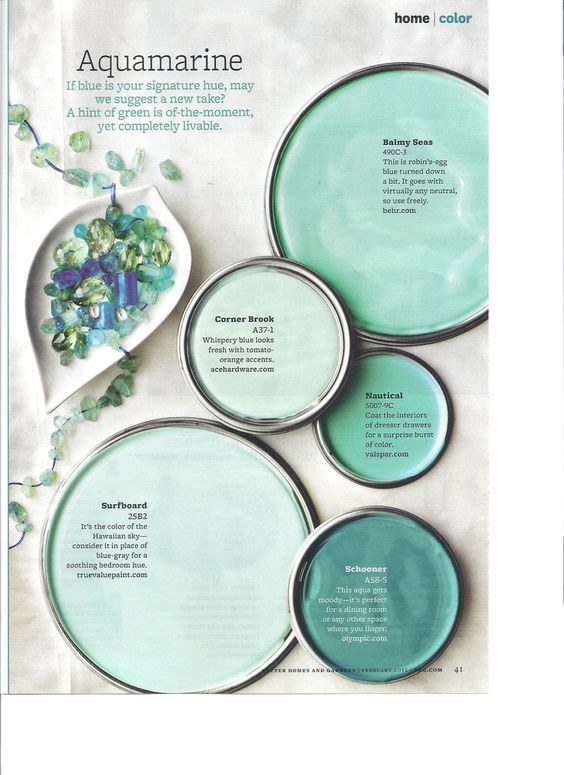 Aqua blue is the perfect pairing with white. Add in aqua blue to a kitchen, and it just looks happy.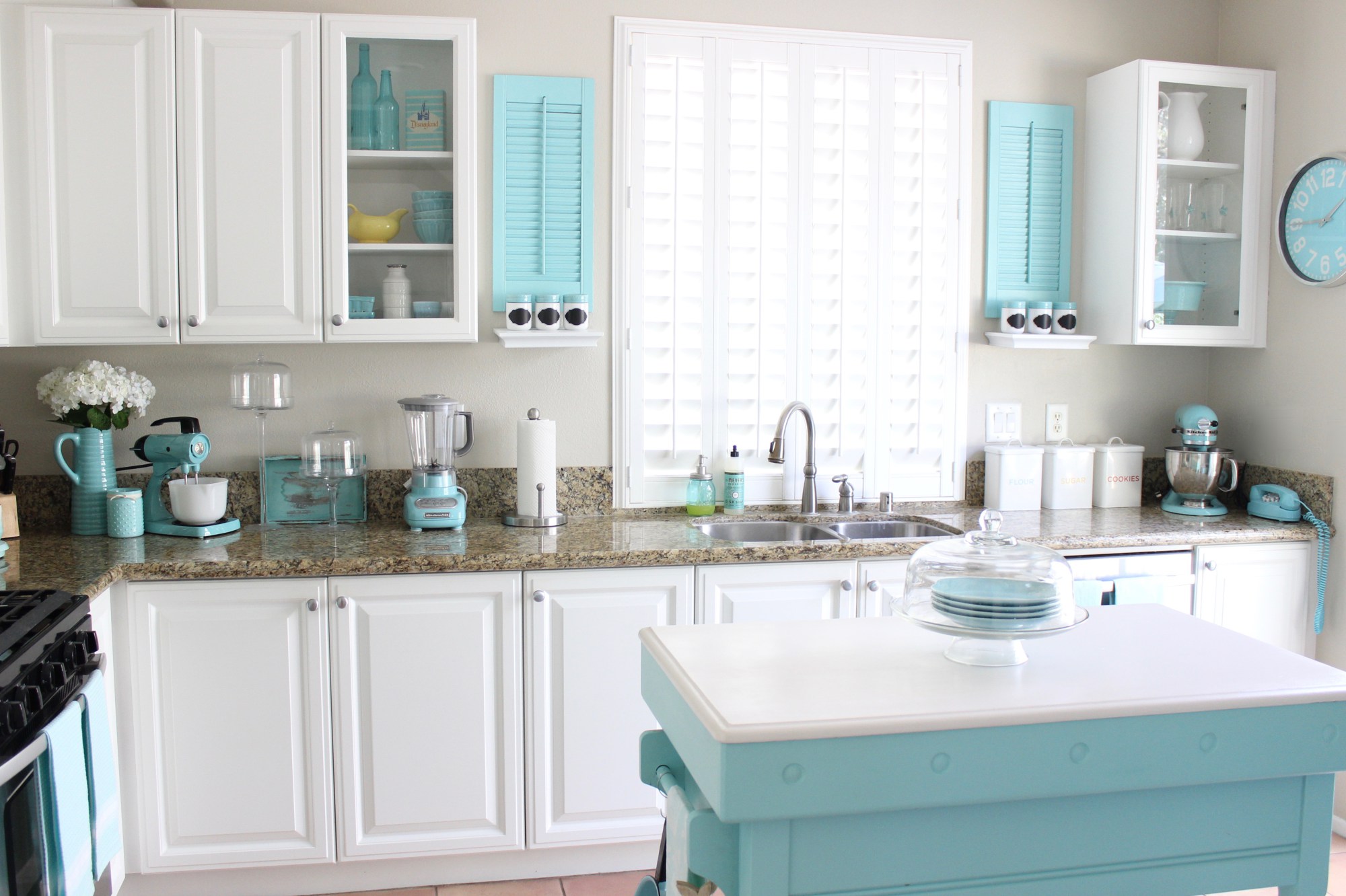 Make your kitchen or bathroom space unique with aqua blue tiles. Tile is a fun way to show off your personality and make a design statement.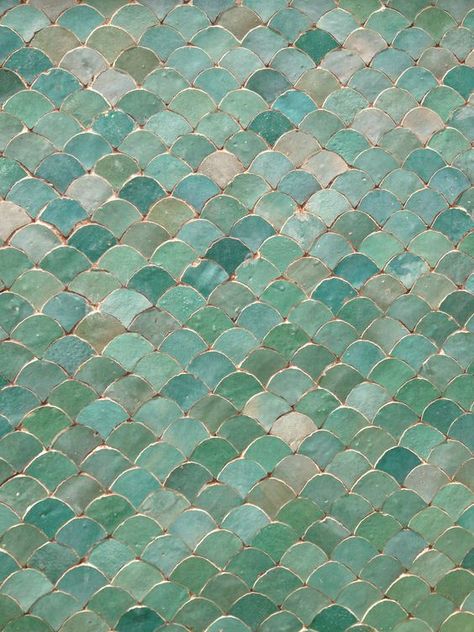 Notice the aqua blue painted ceiling on this old victorian style home. This is an interesting way to add in color to an underrated element of your home and make a gorgeous statement.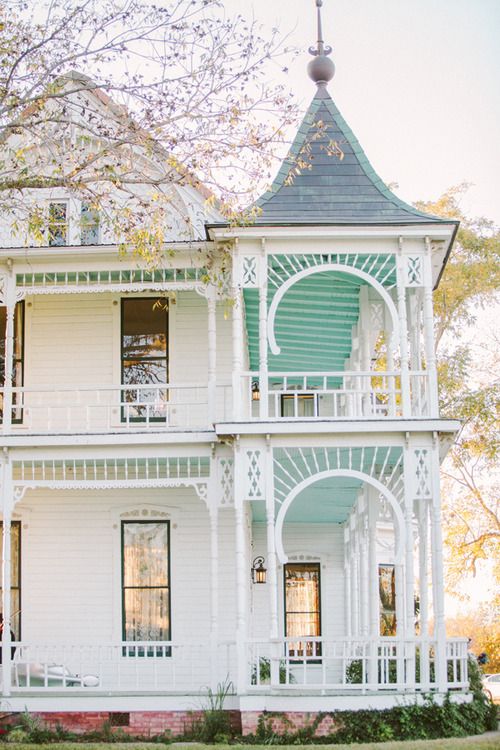 Subtle, while also making a statement, an aqua blue tile backsplash is chic and refined in this simple white kitchen.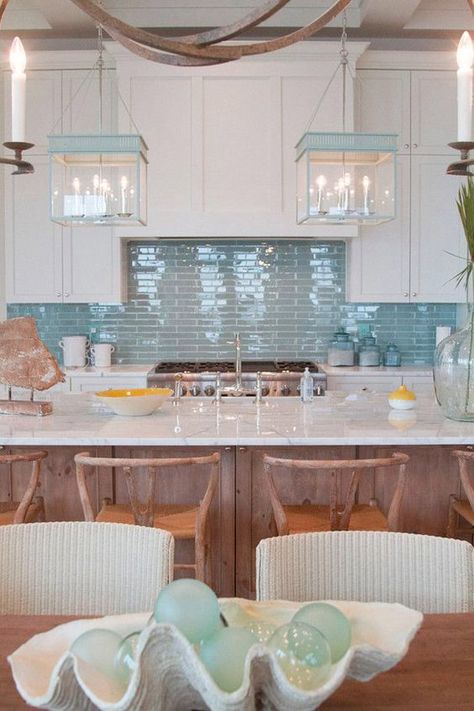 Add in touches of aqua in your glassware, tableware, and cute antique jars for decor.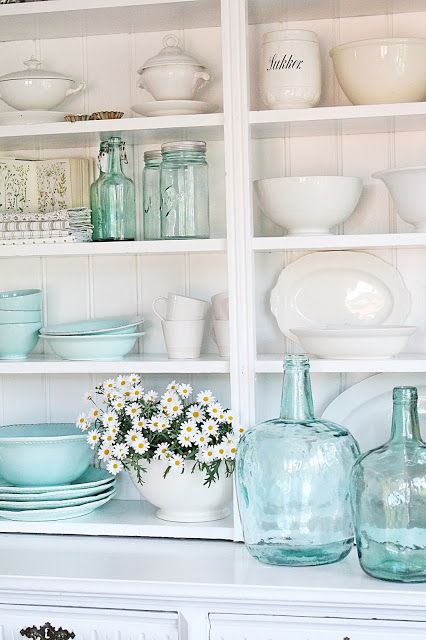 This blue inspired bedroom is everything calming and more. The blue and white complement each other, making a lasting peaceful and cozy look that is truly stunning.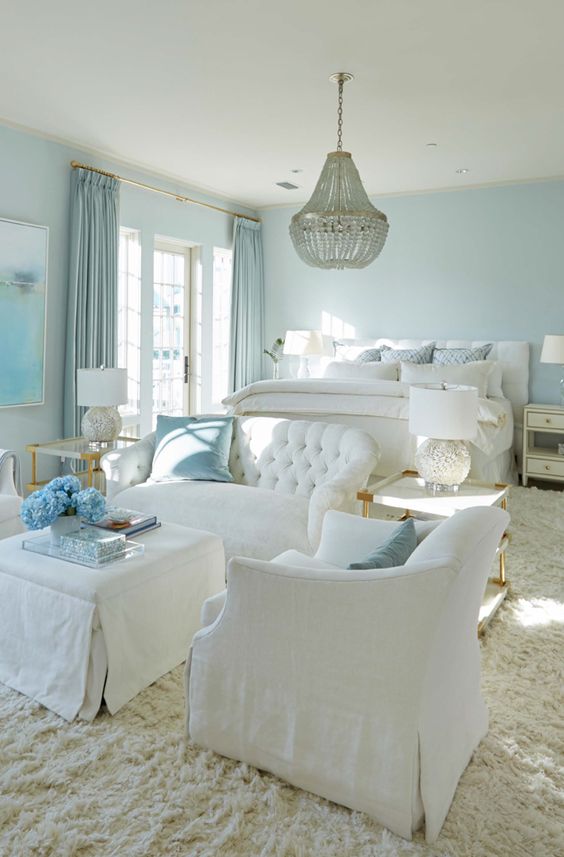 For a more bold statement, add in hues of dark blue and navy to bring out the richness of color and style in your bedroom space.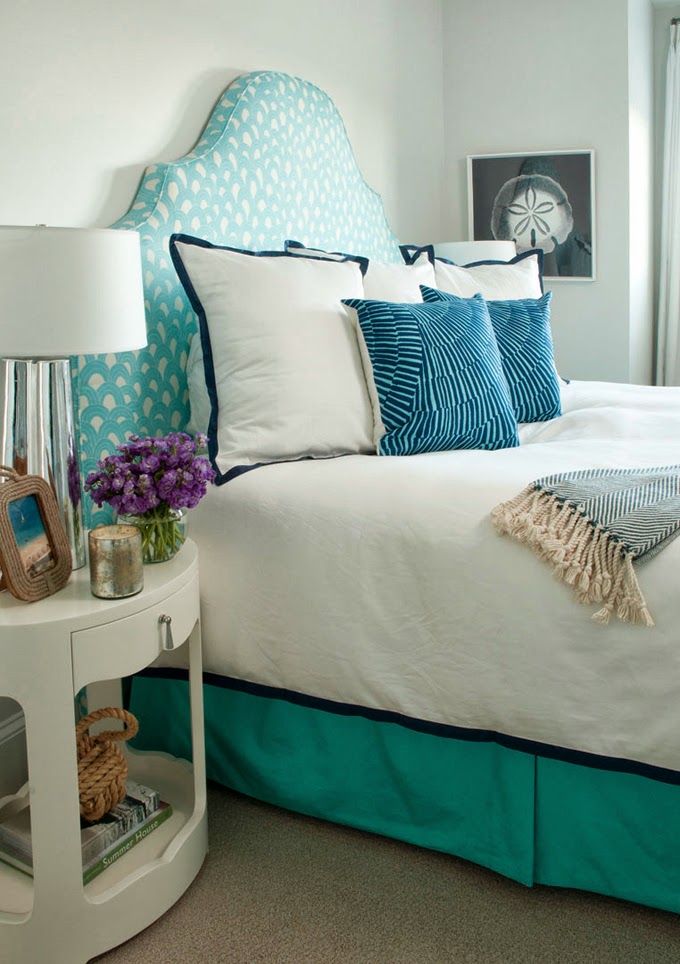 A Few of our Favorite Aqua picks: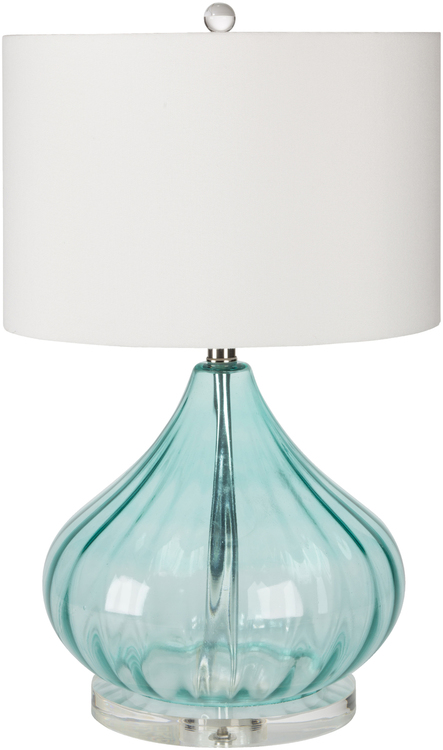 Atlantis Aqua Glass Lamp, ($271)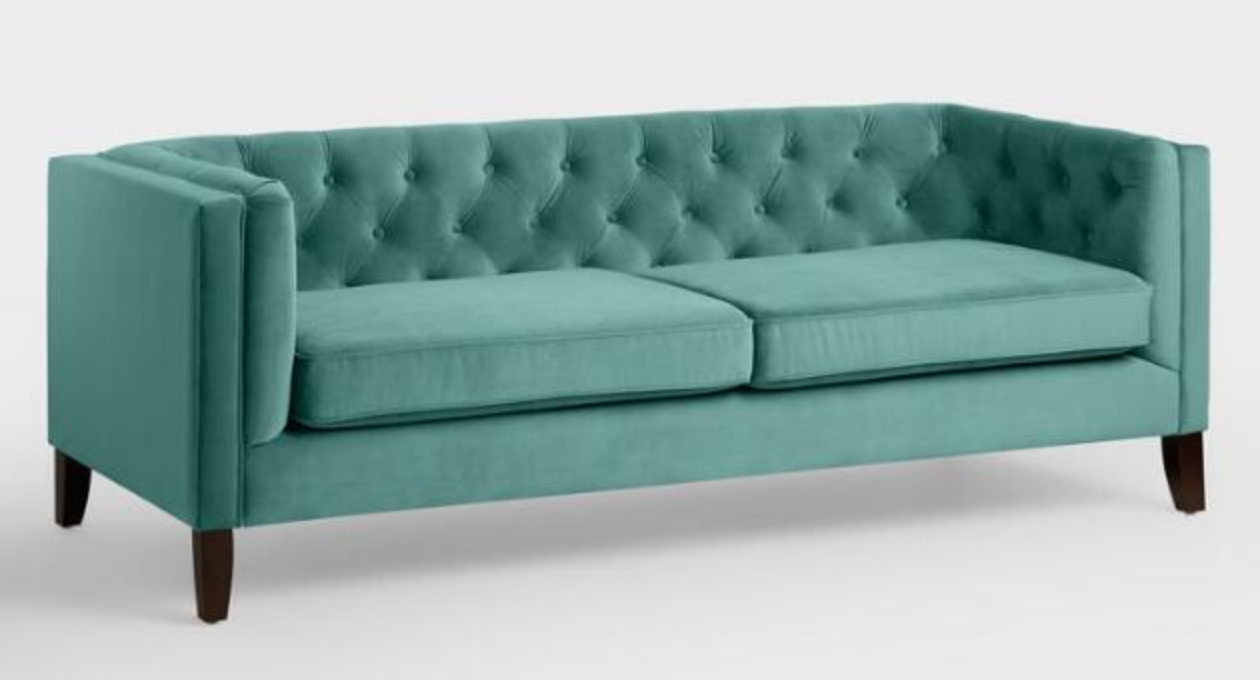 World Market Velvet Kendall Sofa, ($419)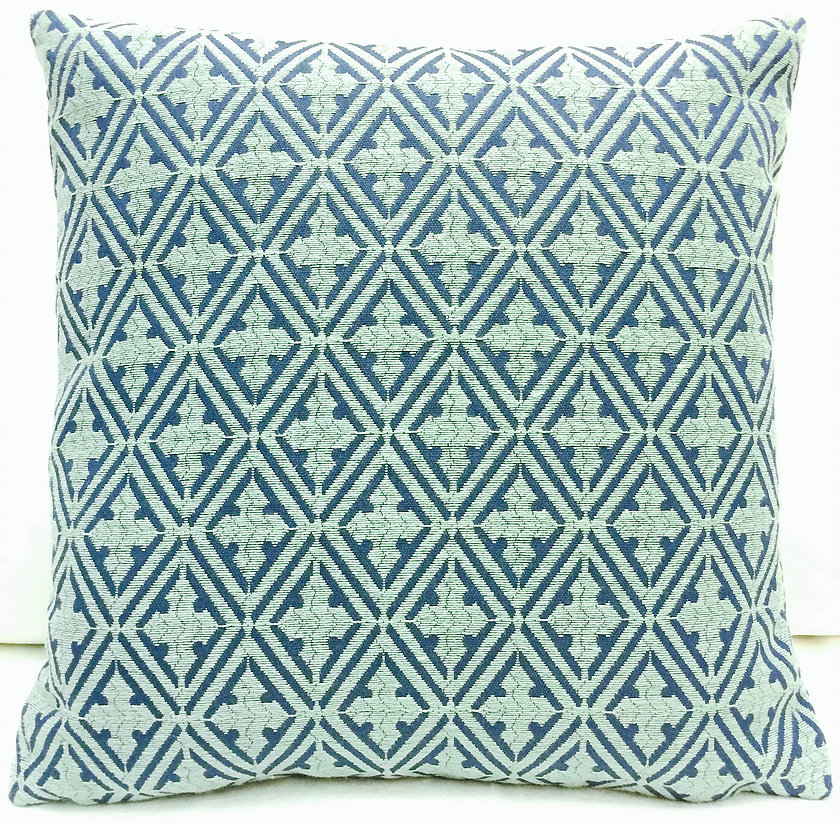 Kathy Fielder Indigo Pillow, ($70)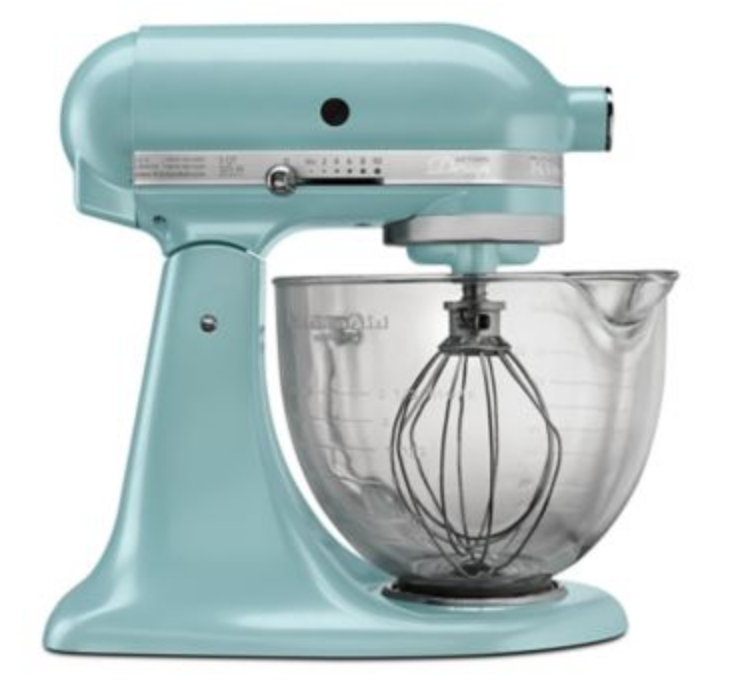 Kitchen Aid Standing Mixer, ($459)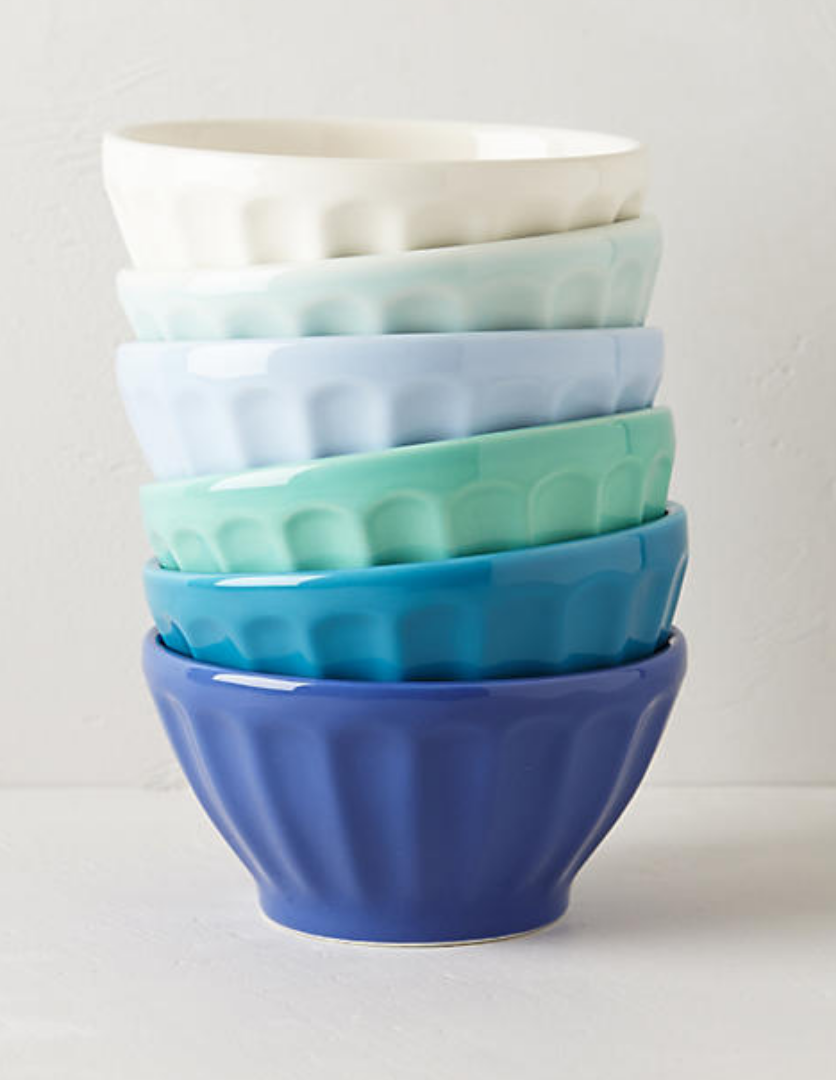 Anthropologie Assorted Latte Bowls, ($36)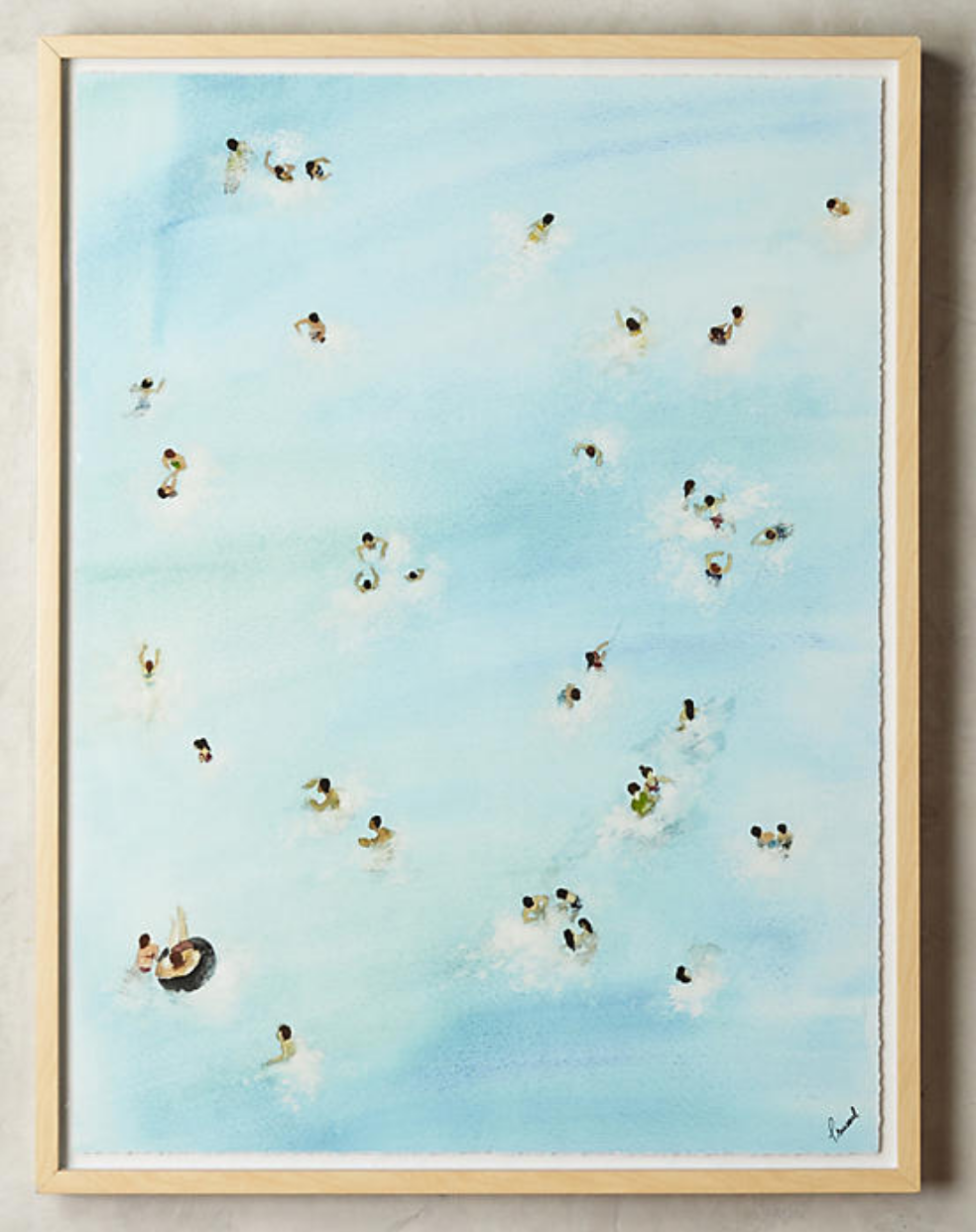 Swimming Pool Wall Art, ($398)