This Summer is all about reaching our goals and making it out best Summer yet. Wondering where to start or how to achieve those personal goals of yours? First things first, make a list. Making a list of just 5 goals that you'd like to achieve by the end of the Summer can be just that kick start that you need. Here at KF we've rounded out to 5 of our personal goals that have us staying in shape, organized, trendy, and most of all, healthy!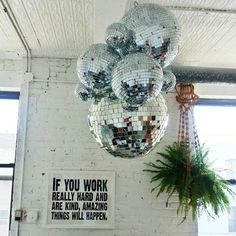 ---
Health #goals
Staying healthy and in shape is one of our top goals not only for the Summer, but year round. Yoga is a trending workout this Summer because it's a workout you can do anywhere! Whether you're on vacation, on the beach, or at home, yoga is a ~free your mind~ kind of workout we're into. Find a workout that you love and look forward to to keep you active and on top of your game.  Set your gameplan, make a commitment to yourself, and keep it.  You will feel better, look better, and think better..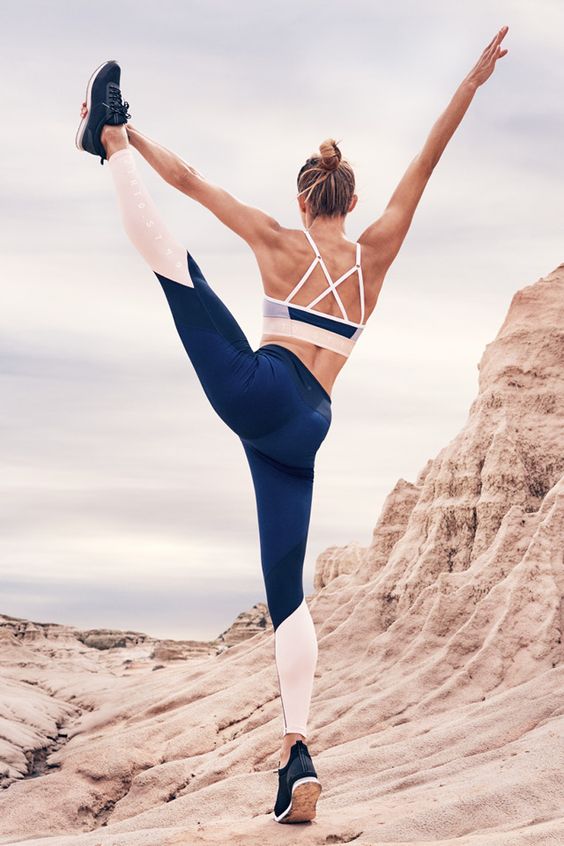 Oh, and while you're at it…it never hurts to get a new workout wardrobe to get you motivated!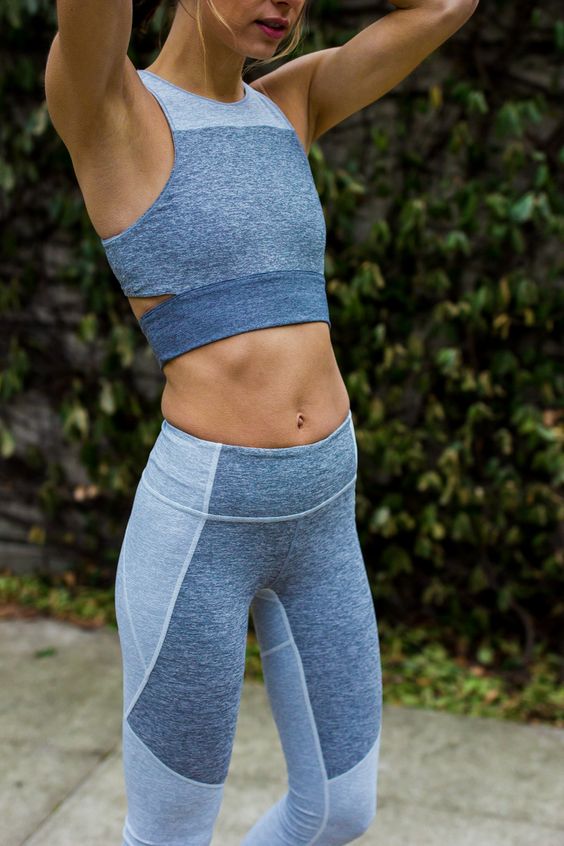 Outdoor Voices legging ($95)  crop, ($65)
Travel #goals
Summer is all about traveling and making the most of your weekends! Planning a few getaway weekends with your girlfriends and family keeps you sane and relaxed ~ which is what the Summer should be! It doesn't have to be a big trip out of the country or to a tropical island, but a fun weekend away to a big city for shopping and eats or a Florida beach town for soaking up the sun is all you need.
Picture perfect! Don't forget to capture your favorite moments wherever you are and whoever you're with.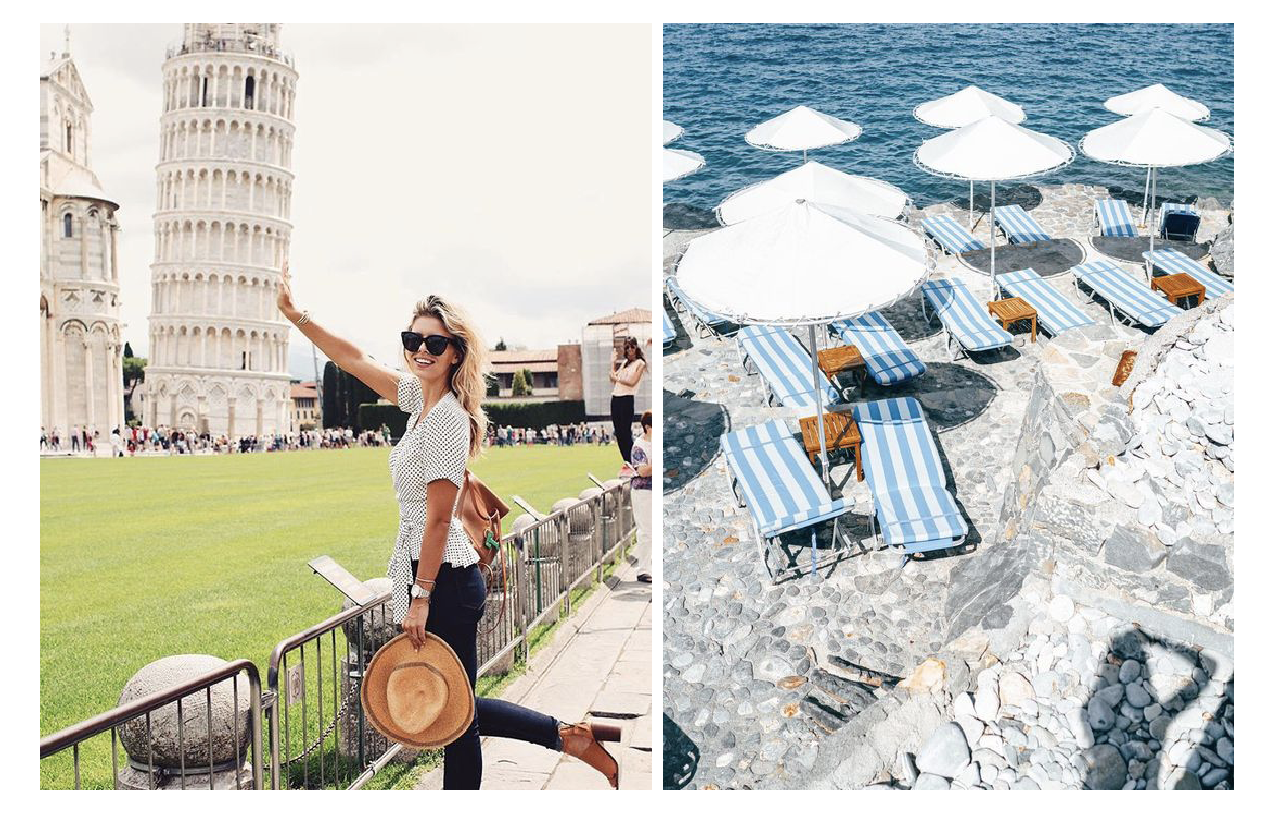 Work #goals
Aside from all the fun and traveling, work is our priority and staying organized (due to all the Summer vacays.) Make a task list of everything that you need to have done for each week and stay disciplined to that list. Keeping a calendar full of all your assignments, deadlines, and meetings can be a huge game changer as well, because as relaxing as Summer is, it's also very hectic with the busy dates and weekends, kids, travel!  It's so easy to get caught up in the lazy days of summer, so you have to stay on top of things to stay productive during the summer months.  Get your work checked off the list and then move on to the fun!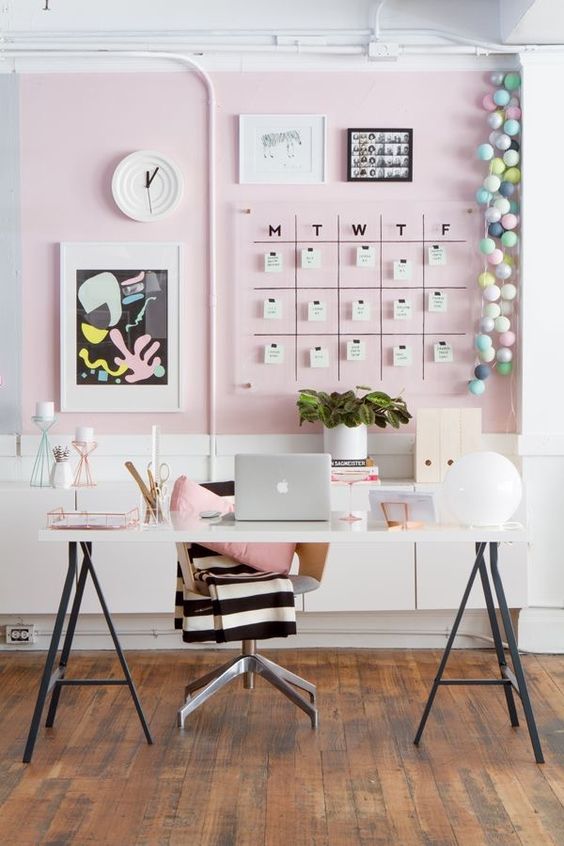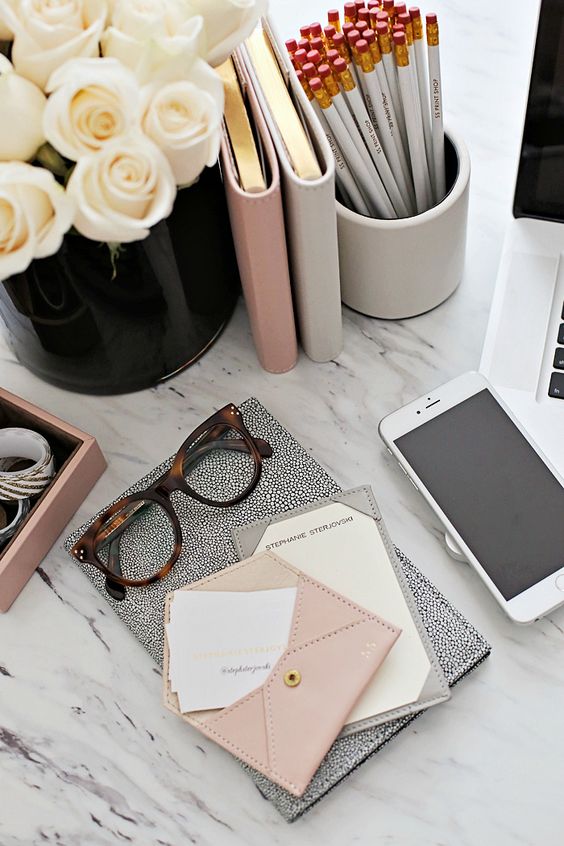 Style #goals
Style goals this Summer is everything. We are gushing over the latest trends and styles this season since they are cuter than ever before. Step out of your comfort zone and dress up every chance you get! Summer is also the season of weddings, which means finding that perfect dress to stand out (without upstaging the bride, of course)….we're thinking red & ruffles?! (see details below.)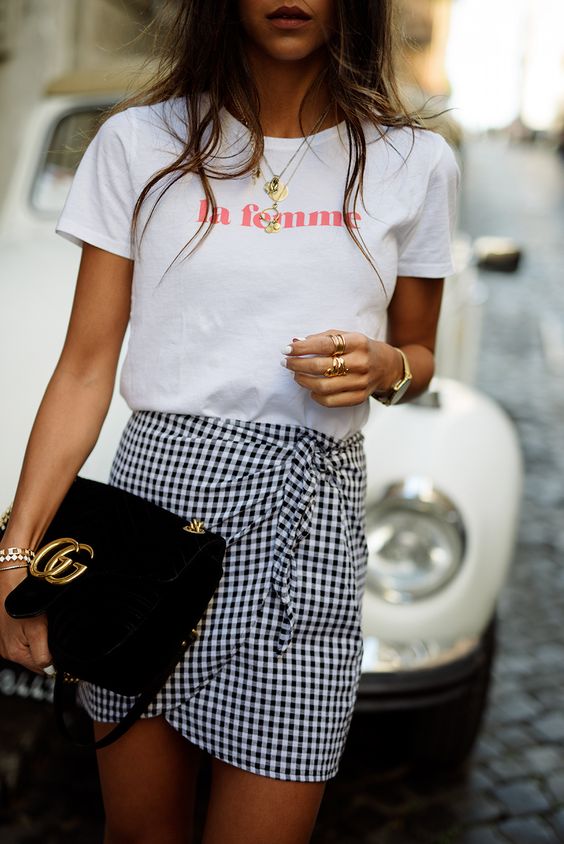 Save aside some cash every paycheck to save up for one or two must-have pieces this Summer you can't live without. Whether it's a pair of designer shoes, bag, or that killer dress you've been eyeing…it's time to treat yourself!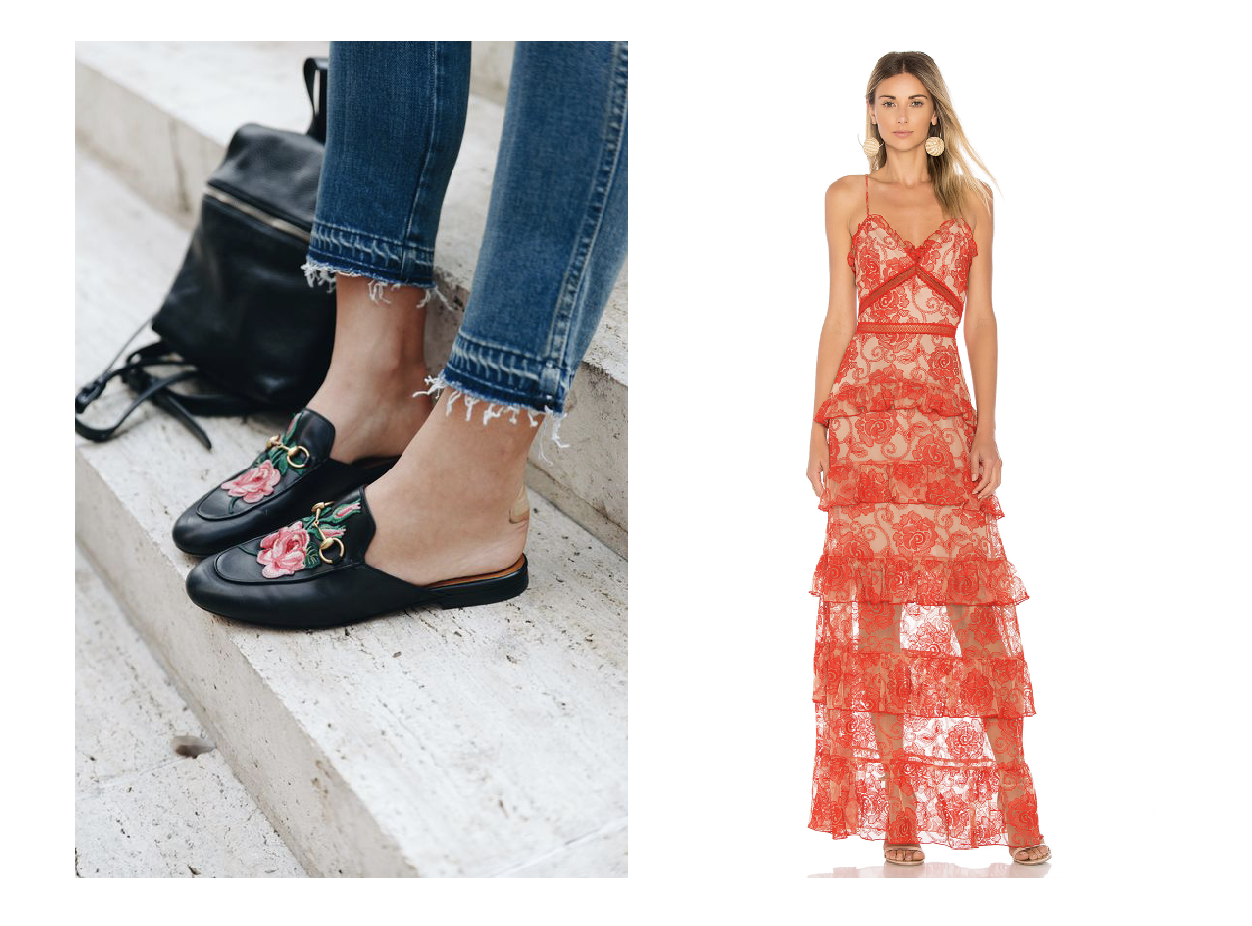 Gucci slides, ($780)                   Nicholas dress, ($795)
Beauty #goals
Last but certainly not least, is this Summer's beauty goals. Glowing and radiant skin this Summer is what we're striving for, and we want a fresh and sunkissed face wherever we go! Find a facial mask that you love and is good for your skin, and exfoliate, cleanse, and moisturize. Have a spa night with your girlfriends and drink a glass of wine…it's good for the soul.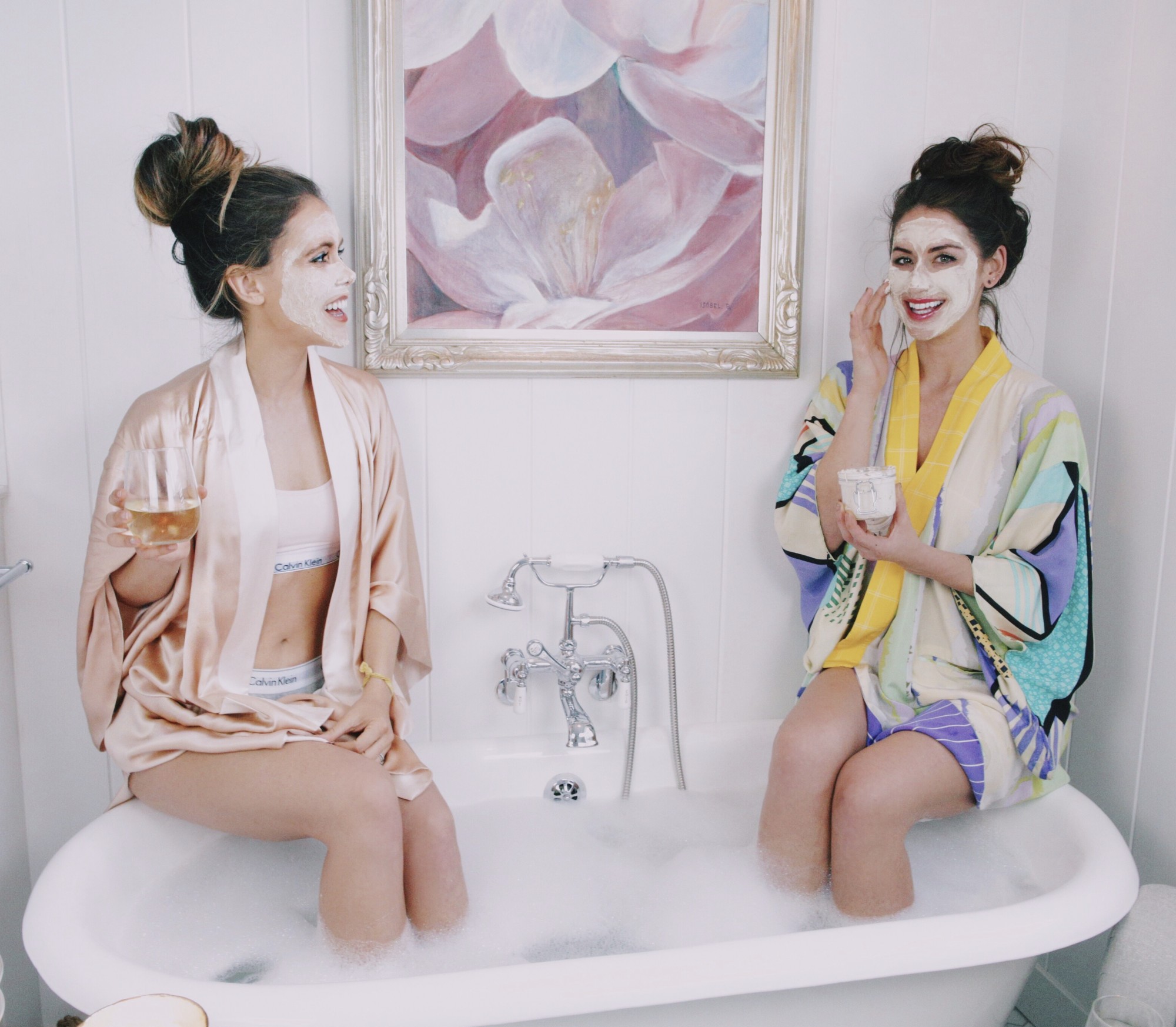 Besides the occasional glass of wine and happy hour during the summertime, hydration is key. The Summer heat can almost be too much, so keeping hydrated and refreshed is super important. Make fruit infused water to give your ~aqua~ a little boost of energy. Hydration = happiness!