Here at KF, we're making it even easier to achieve that sun-kissed,  glow we are all obsessed with this time of year. If you don't have time (or don't want to) soak up the sun outside or it's been awhile since you've self-tanned, then we have put together the top bronzing lotions and potions to make your job a little easier!
At least we can look as if we've spent the Summer on St. Tropez (even if time will not allow us to) with these self-tanners we can't live without. Smoother, firmer, brighter skin awaits! Here, 5 ways to get a sunless glow quickly, effortlessly, and effectively!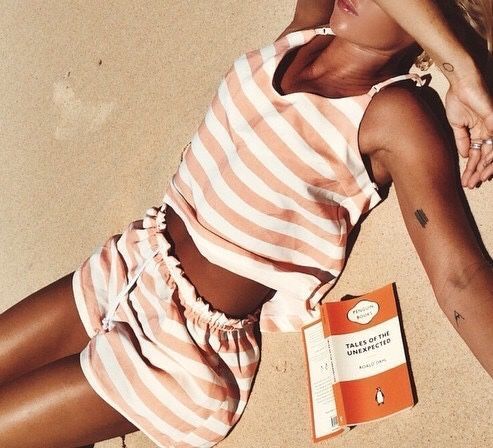 ---
If you're hesitant to try this St. Tropez In Shower tan, think again! This gradual tan actually works wonders on your skin in just 3 days. Apply in the shower, leave on for 3 minutes then rinse off! Brilliant!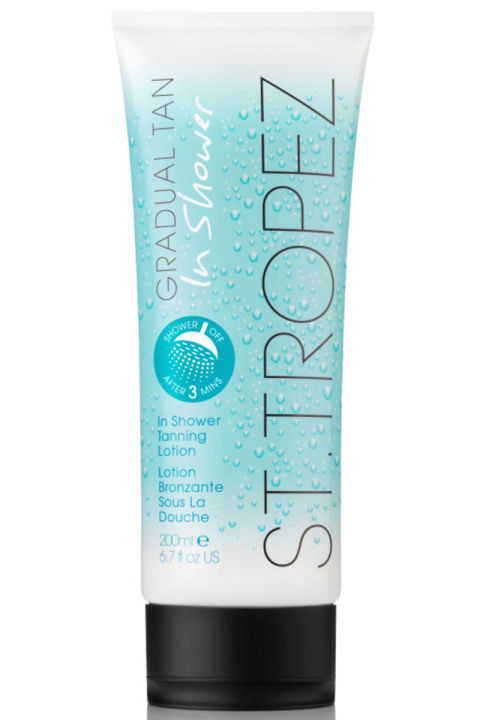 "
St. Tropez Gradual In Shower Tan, ($25)
L'Oreal Self Tanning Lotion is just the right bronzed tint. The lotion is super easy to apply without being streaky and in hours, your skin is glowing!  One of our most go-to, cost effective choices this season that you can pick up at any local drugstore. Easy!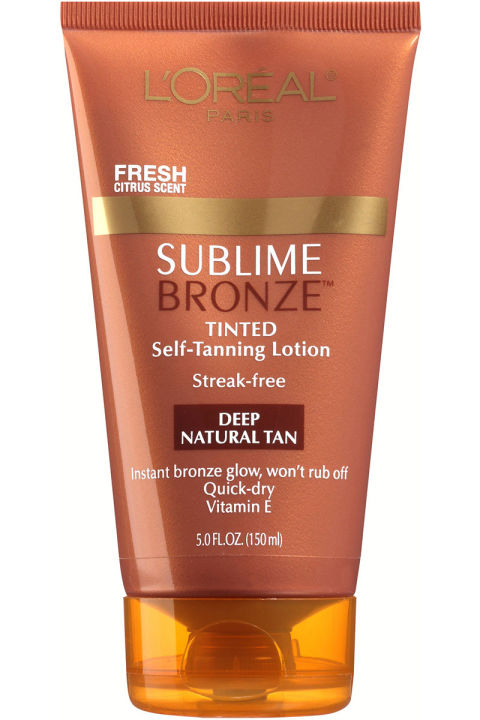 L'Oreal sublime bronze, ($12)
Pick up this Tarte Brazilliance Rejuvenating bronzer for not only a quick tan, but the moisture your skin is craving! The great thing about this tan? It hydrates your skin while also giving you natural color. Thanks to the helpful applicator mitt, it's easy to apply and looks sun-kissed & streak free!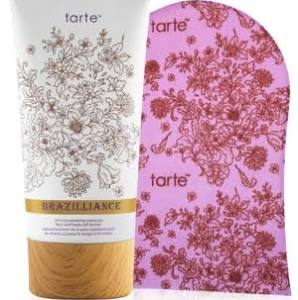 Tarte Brazilliance Skin Rejuvenating Tanner, ($39)
BareMinerals came out with this faux body tan, and we have to say, it's pretty amazing. The tanner leaves a bright glow on your skin that's long lasting and smells pretty great too. For a darker tan, apply two layers before exfoliating!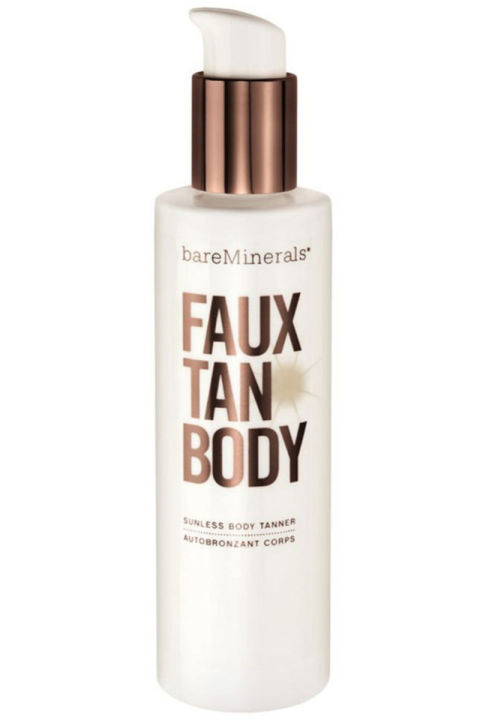 BareMinerals Faux Tan Body, ($26)
We're all about a drugstore steal, especially if it's going to give us a flawless tan. Jergens Instant Sun Bronzer truly does give a natural glow to your skin that looks like you just walked off the beach. I mean, that's what we're striving for, right? This mousse dries in just 60 seconds after applying, and for best results, use Jergens Daily Tan Moisturizer and In Shower Scrub as well!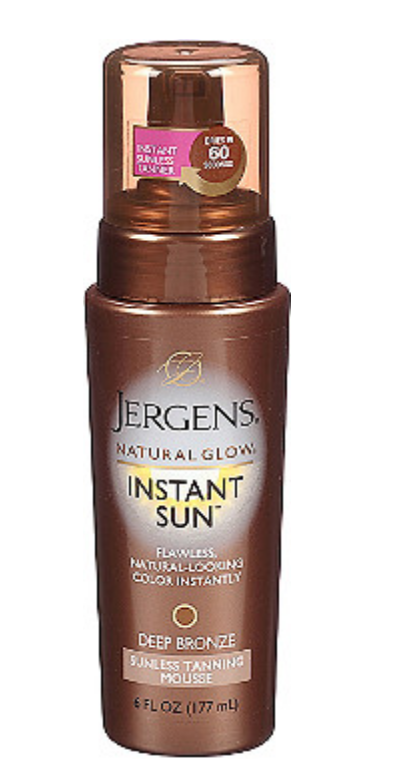 Jergens Instant Sun Bronzer, ($13)
The key to any great tan?  Exfoliated skin!  Just remember that the best way to get a streak free, even application is to make sure you exfoliate before you apply.  Use one of KF's faves!  Shop it here at www.kathyfielderboutique.com