This week, our EIC, Kathy, took a little trip to the fabulous Blushington in Dallas for a few makeup tips and tricks to master the no makeup look for a fresh and appealing transition into spring and summer. Thanks to the lovely team at Blushington, we've cleaned out our makeup bags and added some new every day favorites.
---
Springtime events and parties are always upon us, so here at KF, it's our job to have a flirty, fresh face when making an appearance. The no makeup/off model look is trending this spring, and with the right tools it's an easy look to master in no time. The right colors and shades are important when creating an all naturale beachy look, so know your undertone and skin tone when choosing the right makeup for you.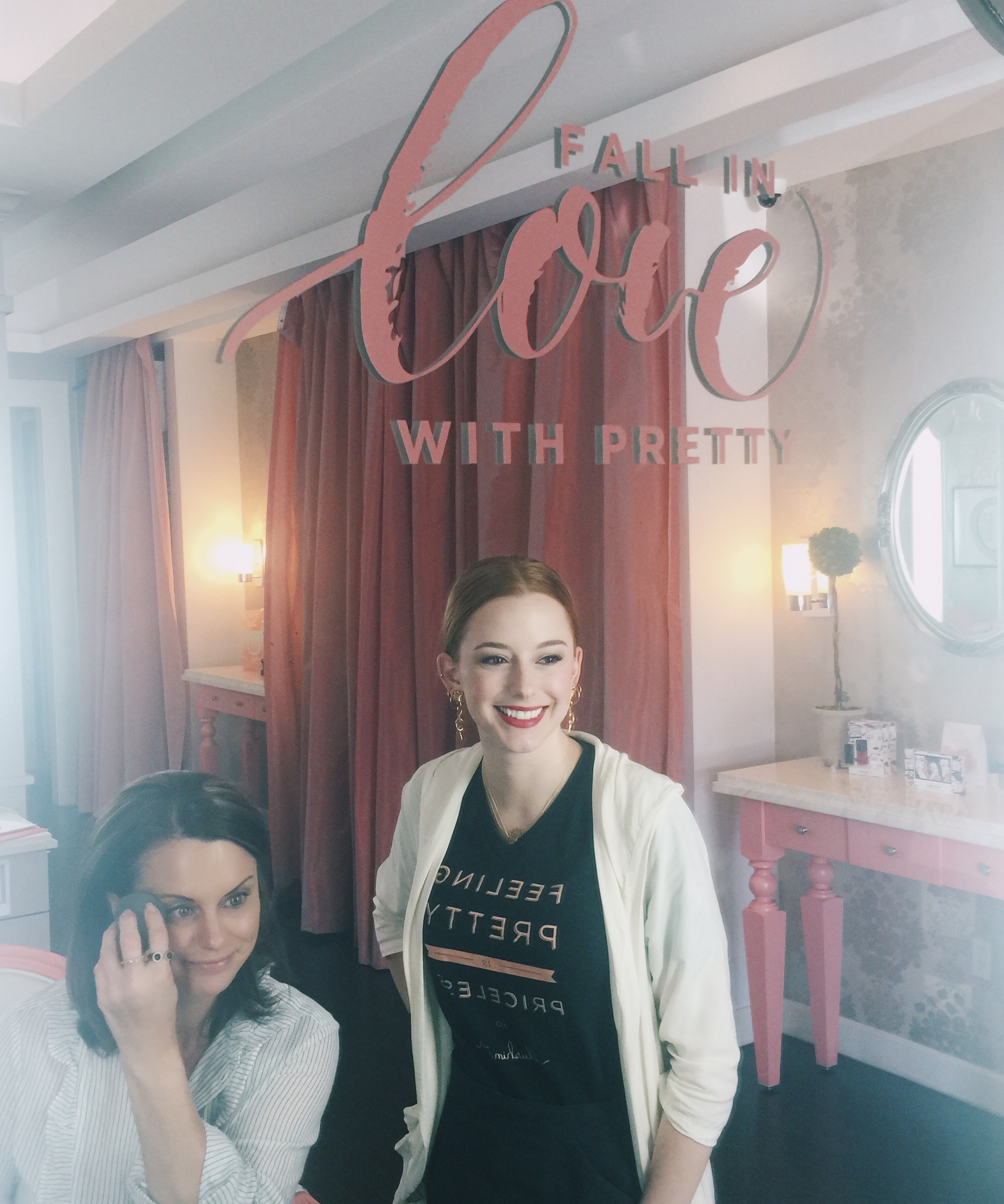 Kathy worked with Dallas pro, Mason Delaney to perfect her dewey look.
Emphasis on the cheeks and lips is key when creating a no makeup look that's fresh and springtime ready. A cream blush on the cheeks creates a dewy, youthful look that looks naturally sun-kissed and glowing!  Lips are also important – a nude shade with a blush pink gloss on top is perfect for this glowing look.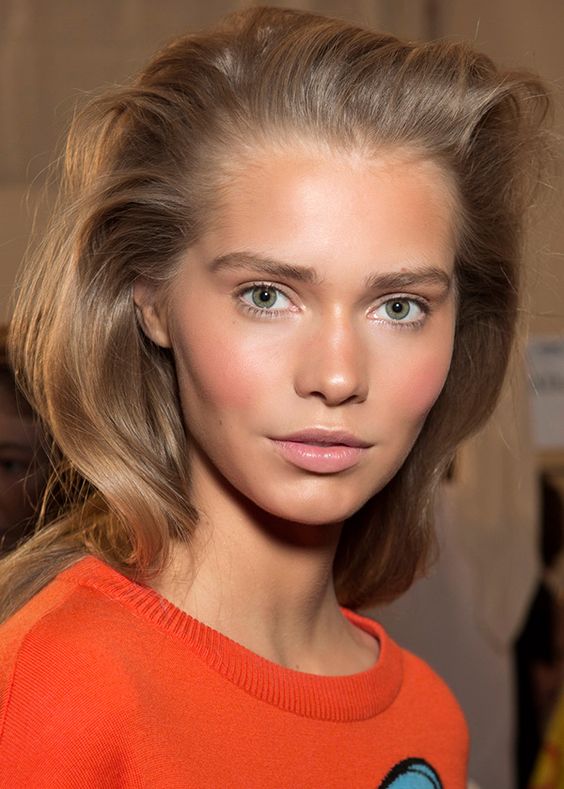 Here are Kathy's favorite 3 products from her makeup tutorial at Blushington! We've added these into our makeup bags and are ready for spring.
This Stila primer is perfect for color correcting and getting your face ready for a light foundation layer. Don't overdo the foundation, and instead highlight your T-zone and under eyes with concealer (typically a shade lighter) for a bright and glowing look.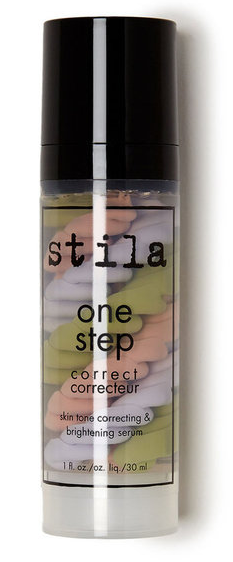 Stila One Step Corrector, ($36)
To get that long- lasting look with a cream blush, set it with a sheen powder for that extra shine.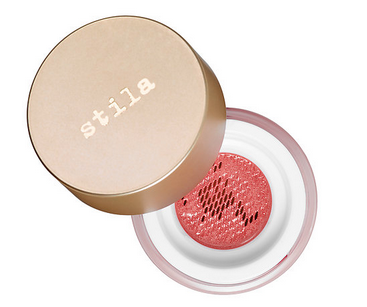 Stila Aqua Glow Watercolor Blush, ($26)
A nude shade, like this Becca Lip Tint in Fig, is classic, and perfect for every day. It adds just the right amount of color for the perfect lip. Top with a gloss for a little shine.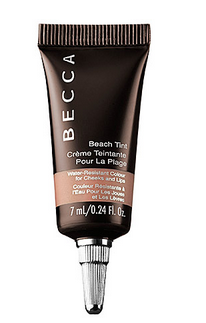 Becca Beach Lip Tint – Fig, ($25)
When it comes to eyes, choose a eyeliner that will brighten and bring out the pigment in your eyes! Brown eyes are pretty neutral and go with just about everything. Line your eyes with a pencil and top off with a powder shadow to perfect and define.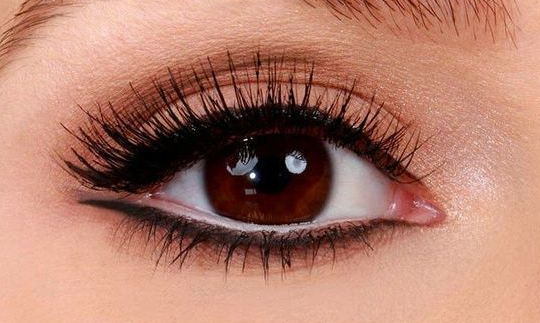 For blue eyes, go for a burgundy or grey colored eyeliner. The burgundy color complements the blue while brightening your eyes.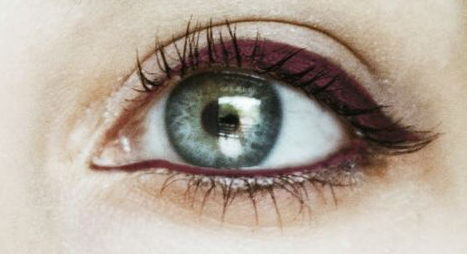 Brown eyeliner looks striking on green eyes. It instantly brings out the green pigment and shape of your brows.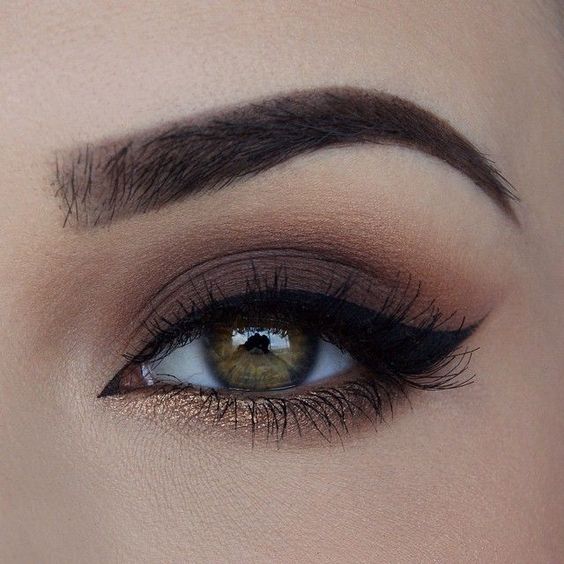 Kathy's final look! The no-makeup fresh and flirty look is perfect for every day, and you can be ready for evening with thicker eyeliner and bold lips.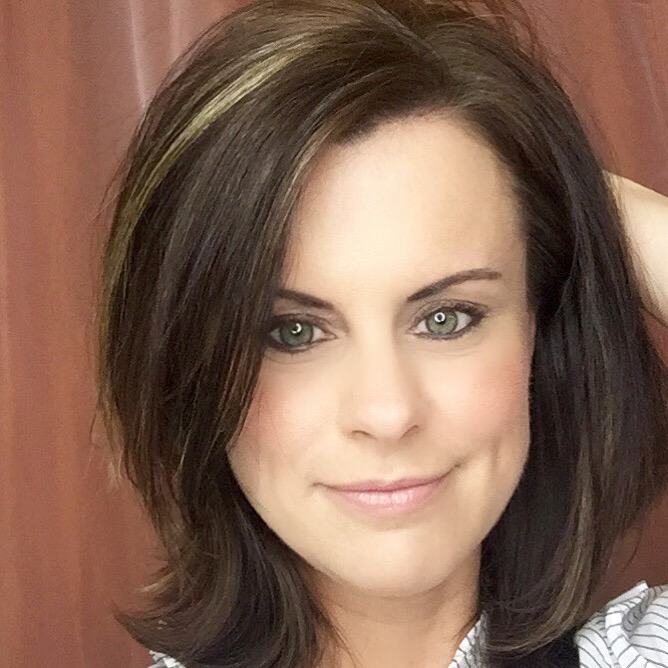 Save
Save