Spruce up your wardrobe this season withe a few eye catching staples that are must have's in your closet. These key pieces will elevate and update your outfit! Whether work, play, a date or brunch with friends, we all know that neutrals are always necessary staples when it comes to your closet, but we have also a few items that you might not think of, but that every woman should own!
~
A long black vest ~ The modernized version of the short vest. It automatically updates any outfit whether its jeans or a skirt. This staple will have you looking fresh. Check out one similar to this one at Nordstrom.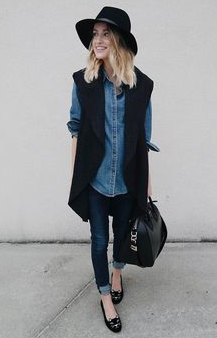 A red pump. Don't be intimidated by the red heel! It's sexy and adds a pop of color to your outfit. Pair with jeans and a tee  or with all black for a night on the town. Either way, you WILL make a statement when you walk into the room.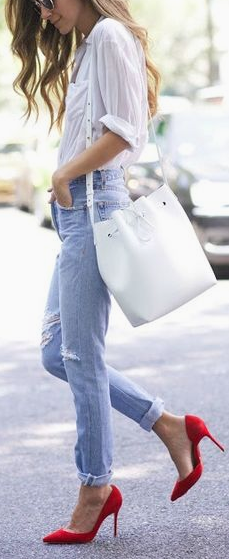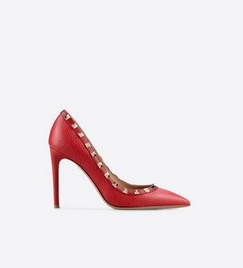 The LBD. Every on-the-go woman should own a black dress that can be style up or down for an occasion.  Your go to statement piece in a pinch, when in doubt, always wear black and dress up or down with your accessories!
Find this exact LBD at Lulu's!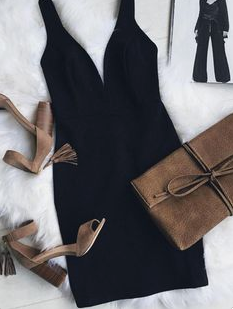 A tan leather jacket. Go for a tan leather jacket to change up the all black ensemble.  It's eye catching and a great throw on for work, going out, or traveling!  It will always looked polished with chic gold accessories.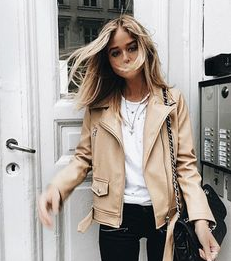 An amazing jumpsuit for YOUR body type ~ Find a jumpsuit that feels like it was made for you. A beaded or embellished jumpsuit is fun because its a different look than black, yet is still a staple. This one by Rachel Zoe is gorgeous and comes long enough for those who are 5'8 or higher.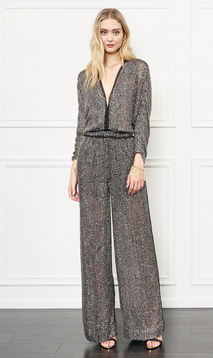 A faux fur vest. This vest instantly completes a jeans or dress outfit. The faux fur vest is a great go-to and should be an option in every woman's closet! See this one by KF at her boutique site!

Off the shoulder sweater. We all know the off the shoulder look has taken the world by storm. Well, continue the trend with this fringe sweater that is chic and cozy!  Simply stunning…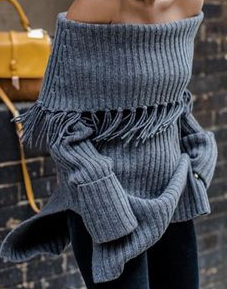 A classic purse. Navy is the new black. Every woman should own a black and tan purse, but for 2017, find an IT bag that is unique like this deep navy one that is simply to die for.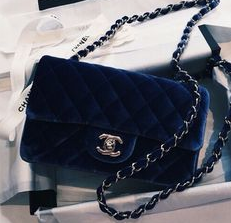 Save
Save