2017 is all about new beginnings, resolutions, and…the color green! That's right, the stunning deep emerald green color is the IT color of the upcoming new year. Here at KF, we're all about this new trend and are inspired by incorporating it into our home, wardrobe, and accessories! Go green this year with a few of our inspiration picks.
~
Green might not be your first pick in your bedroom, but paired with neutrals, it can create a stunningly serene and relaxing environment.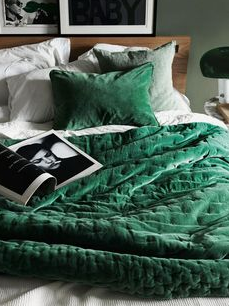 The deep emerald color can be used throughout your home in accents like throw pillows or glass jars. These stand out and bring an oh so refined pop of color to your space.  AND… since it's the 2017 Pantone color of the year, it's very current.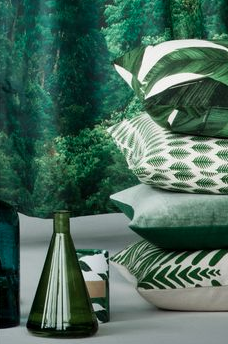 Green is unexpected, which is more of a reason to branch out and get on board with the new color train. Because of the deep hues it almost acts as a neutral tone.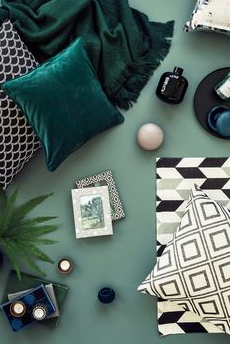 This kitchen is going green all the way! The back splash is a gorgeous array of various green shades that complement the patterned floor and rug. A unique and eclectic vibe is brought to this kitchen, and we are green with envy!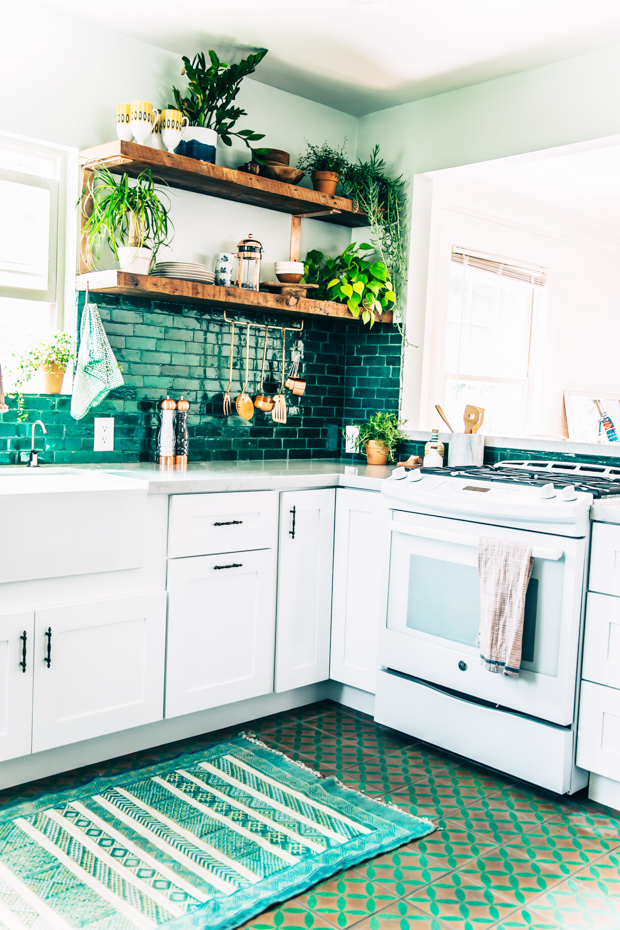 Even little accents like this baby cactus or greenery can brighten and bring life to the room.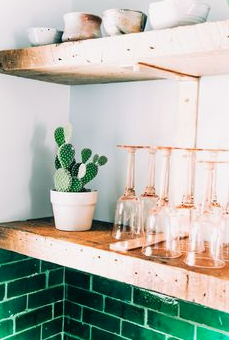 We're so hooked on the emerald green trend, that we're bringing it into our wardrobe, too. You'll begin to realize that maybe green is an essential in your closet after all ~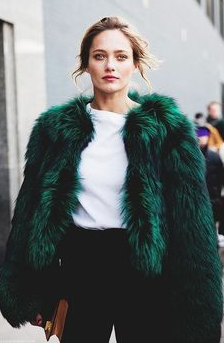 Celine is always classic and effortlessly chic, but this new emerald green suede bag is the IT bag of the season.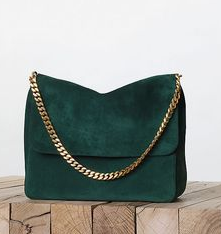 Take the velvet dress up a notch in this color! It looks amazing on blondes AND brunettes!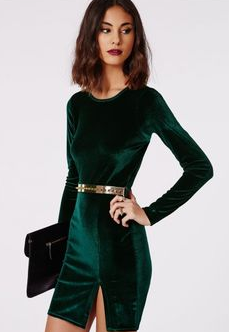 Shoes are the perfect way to add in a subtle pop of color.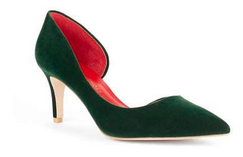 Emerald green earrings will complement your skin in every season of the year. They add a unique and vintage look to any outfit.