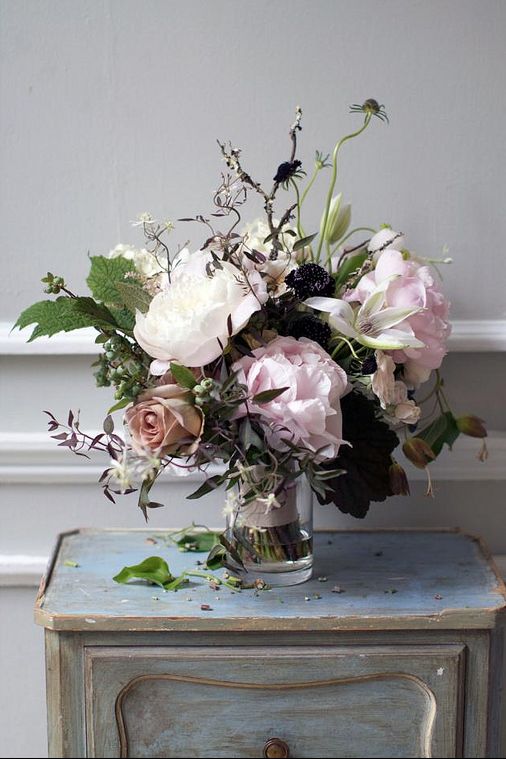 Feature: Kathy's Pick of the Week
How to Make Your Own Flower Arrangements!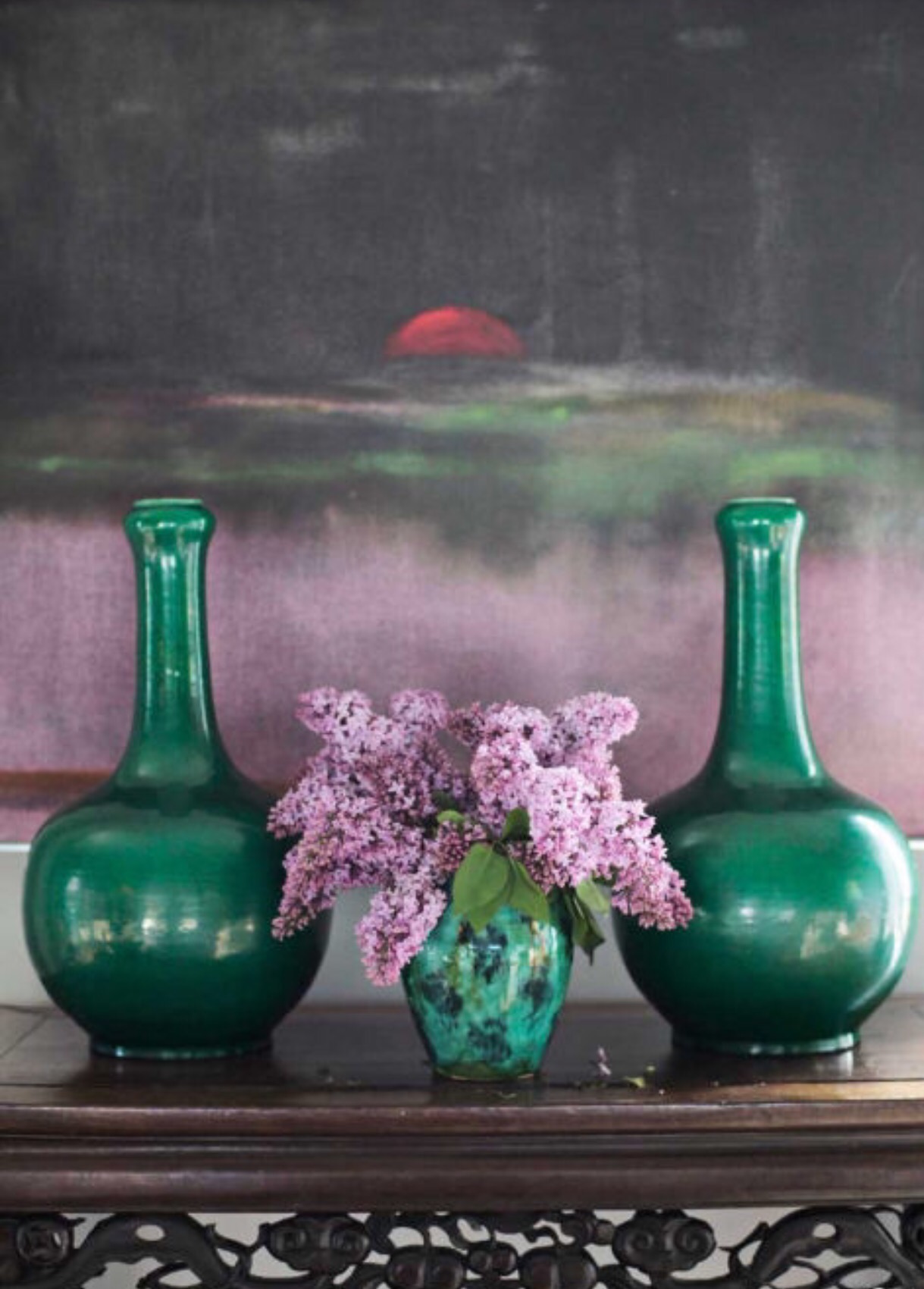 Flower Arrangements can be intimidating to make, especially when they look so perfect and bundled in your local corner shop, but, with a few tips and tricks, a little bit of practice,  you can easily do it yourself.  With fall parties and events in full force, the savvy host knows how to grab some flowers at the local corner shop and put them together in a pinch for a last minute tablescape to impress.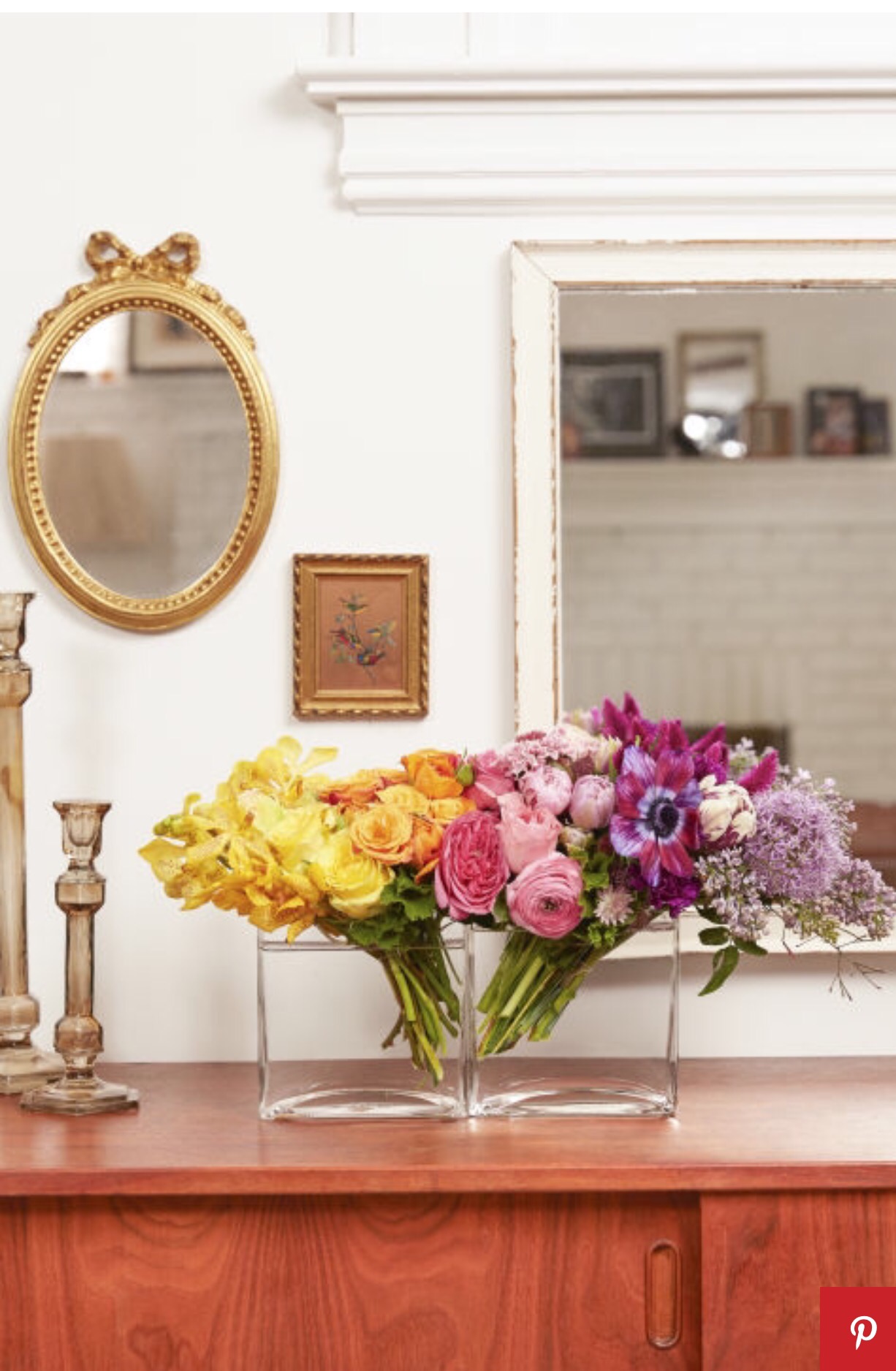 Scale – Choosing flowers can be difficult…they're all so beautiful, and so many endless ways to arrange them! Choose a larger bloom as your focal and impact and pair it with a smaller dainty flower to offset it. Use a greenery filler to fill the gaps between in the empty space.
Color – Make sure you stay within the same color scheme when pairing your flowers together. Keep in mind your decor and if you are having a party, the theme of the event.  The time of year matters for selections, and your local shop most likely has the best seasonal selection available.
Vase – Choose a vase that complements your flowers and style. There are so many items around your house that create unique and interesting compliments to arrangements.  You can use a wooden box, mason jar, glass vase, or sometimes even a pretty pitcher makes the perfect holder for you flowers.  Get inspired and make your flower arrangement interesting and unique to your taste.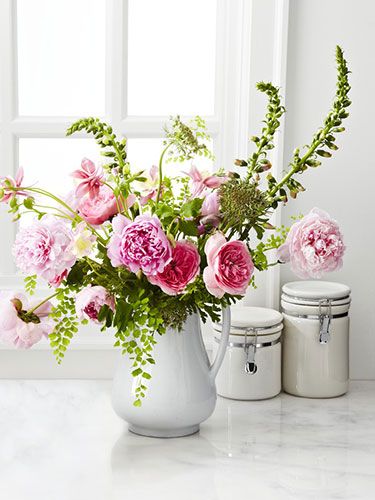 4. Fill – Prepare and stuff your vase (as long as itt's not clear) with floral foam to give your flowers basis and keep the stems from falling over and looking droopy.  You should also add a floral booster to the water to keep your stems as fresh as possible for as long as you can.
5. Your arrangement needs to make sense, so choose your flowers within the same theme.  If you are looking to create a springtime " breath of fresh air" arragnement  vs. a "fall fiesta" one,  choose your floral selections based on what's currently available and follow that theme.  Keep in mind, just because it's pretty doesn't mean a certain flower fits your arrangement style.  If there's a bloom that you can't resist but doesn't work, add it to a small arrangement on your nightstand so you can see it later when you head to bed.  If there is time, a Pinterest board before you head out to purchase your blooms never hurts to help inspire your creation.
6.Secondary flowers are important!  Pick a couple secondary flowers that will complement your focal flower in size and color without overpowering it.  They fill up the space nicely and create balance to your bouquet.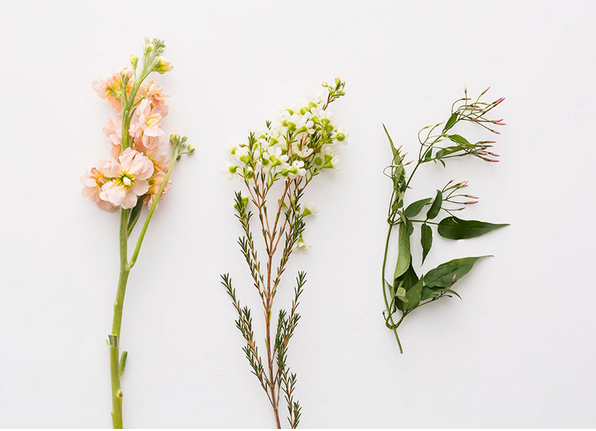 7. Texture – Choose wispy and spiky greens or small blooms with texture to add a different dimension to your arrangement. This will add contrast to your  blooms while filling the gaps between your primary and secondary flowers as a nice complement to what you already have selected.
8. Have a clear vase?  Tie your arrangement with a clear rubber band to keep the stems together and look more bundled and professional since what's happening inside a clear jar is just as important what's happening with your arrangement itself.
9. Finally… The pros always take a step back once or twice and take a look at their arrangement.  Make a few final adjustments, and you just created the perfect centerpiece for any table, console or nightstand!  Fresh flowers really do elevate any room and add the perfect lively and inviting finish.  With so many flowers to choose from and so many endless combinations, floral arrangements really are the perfect creative outlet to personalize your home.