This week, KF partnered with Luxe Decor's to give us some helpful insight to transforming the bedroom into a tranquil oasis. See her picks and tips below!
A bedroom, unlike the rest of the home, is not a hive of perpetual activity. The bedroom should be a place for serenity and solace. For those seeking a restful night's sleep, the bedroom needs to be a relaxing retreat full of creature comforts.
If you're seeking to add some new energy to your nocturnal nook, there are plenty of design options for creating a serene sleeping spot.
Here are some ideas for making your bedroom space a stress-free zone:
Opulent yet understated, this bedroom space gets a bit of glamour from a large mirror headboard and shiny matching nightstands. A duo of clear stacked crystal lamps give the room symmetry, while simple décor like a photo frame, flowers and small perfume bottle make this quaint bedroom feel more sophisticated and stylish. Neutral and elegant bedding offers a sumptuous sleeping experience.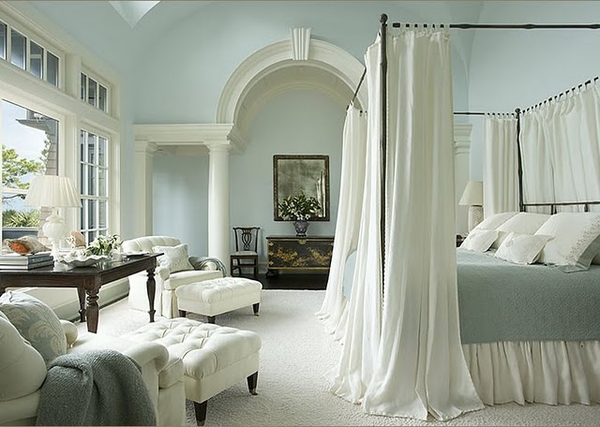 Image Credit: Image Via Interiorsetcdetails Blogspot
A sleep space gets a burst of romantic energy with canopy curtains encircling a large bed. Soft colors, like pale blue and eggshell, make this room feel heavenly and homey. Matching armchairs with tufted ottomans offer the perfect excuse to catch up on a few good books with coffee or tea. Light, bright and white, this bedroom is ideal for mid-day naps and long dreamy nights. Something else that relaxes me is knowing that I am getting the best deal possible with my energy bills. My friend got their new quote with Simply Switch and can't be happier with the savings.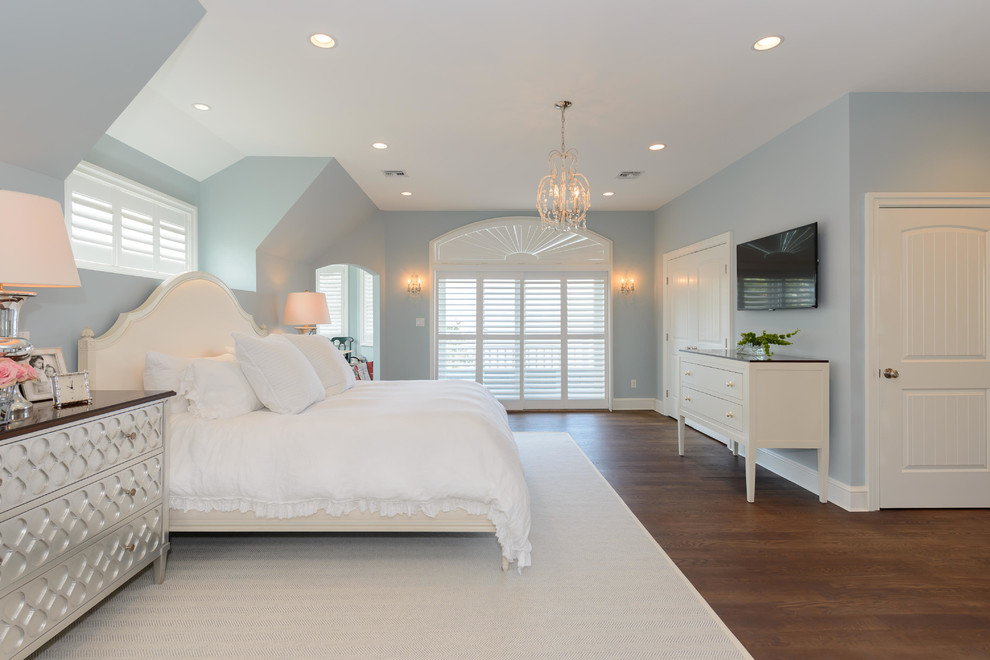 Image Credit: Image Via Irastar
A beach-inspired bedroom feels inviting and airy with soft sky blue walls and white and silver furnishings. Delicate lighting from wall sconces, a crystal chandelier and recessed lights gives this space additional charm and coziness. A wall-mounted television keeps clutter to a minimum while a simple large area rug is perfect for cool evenings and sleeping pets.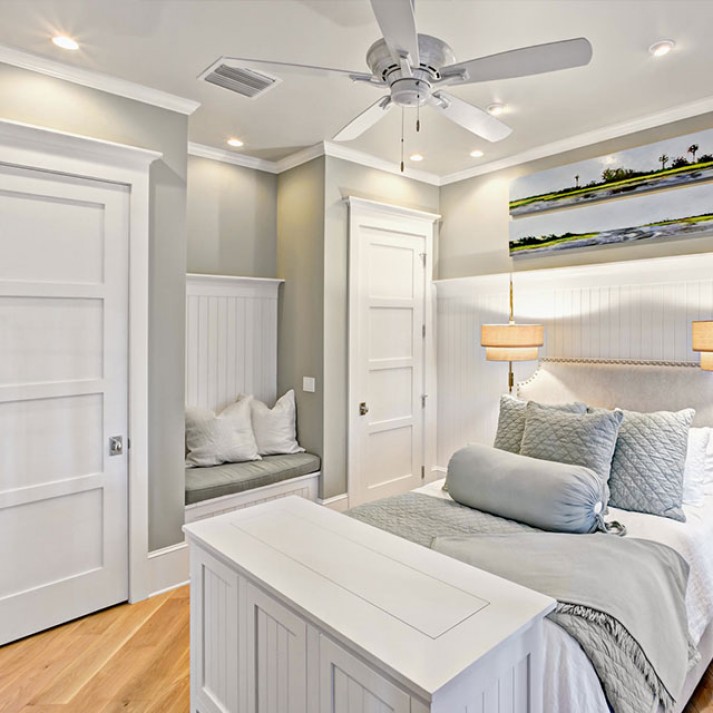 Image Credit: Image Via Awaken the Future
Decorating a guest bedroom with a tranquil touch is easy with the right color scheme. Slate and lace colors offer this small bedroom a fresh feeling while tons of built-in storage, as well as a hidden TV cabinet, keep this room functional and modern. An overhead ceiling fan, built-in bench and island artwork transform this bedroom into the ultimate happy little haven.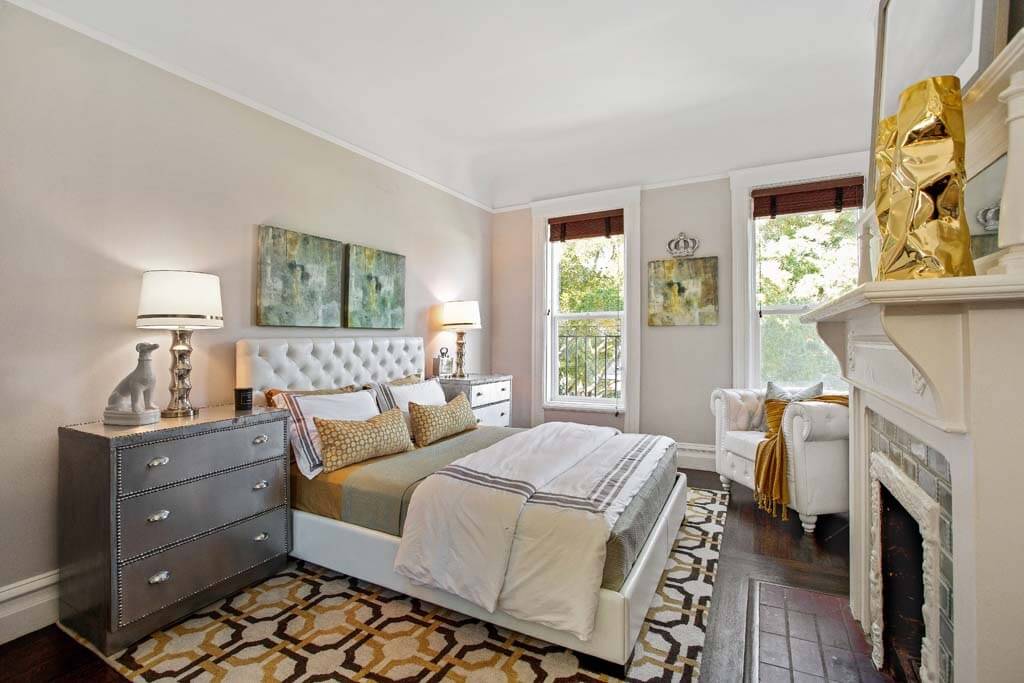 Image Credit: Image Via Home Stratosphere
A master bedroom gets a relaxing revamp with addition of chic contemporary décor. A fireplace is outlined with ornate plaster while a button-tufted headboard adds fun flair. A large geometric rug, gold statues and abstract paintings make this space feel eclectic and luxurious. Perfect for those long winter nights, this toasty space will send even the chronic insomniacs into a state of rejuvenating slumber.
Guest Post By Amy Spagnola for LuxeDecor